Posted May 24th at 3:00pm.
The most popular mode in FIFA 18, Ultimate Team, is getting refreshed and revitalized in the 2018 FIFA World Cup™ update. In FUT World Cup, you can build your squad with international players from the 32 qualified nations in the 2018 World Cup, as well as fourteen ICONS who enjoyed illustrious Cup careers. Take your FUT World Cup squad into offline and online tournaments, complete Squad Building Challenges to earn more player items, and much more.
World Cup player items
Featuring up-to-date squads from every qualified national team, all eligible players will get new live player items with refreshed ratings that can get performance-based upgrades during the tournament. Whenever a player earns a Man of the Match performance, all FUT items will get a permanent ratings upgrade.
World Cup icons
There will be seventeen ICONS in FUT World Cup, four of which are brand-new to the update. Whether you want to pick up Brazilian three-time Cup champion Pelé or snag Germany's all-time record scorer Miroslav Klose, ICONS are a massive boost to any FUT World Cup Squad.
Check out the full list of World Cup ICONS, including ratings and player items.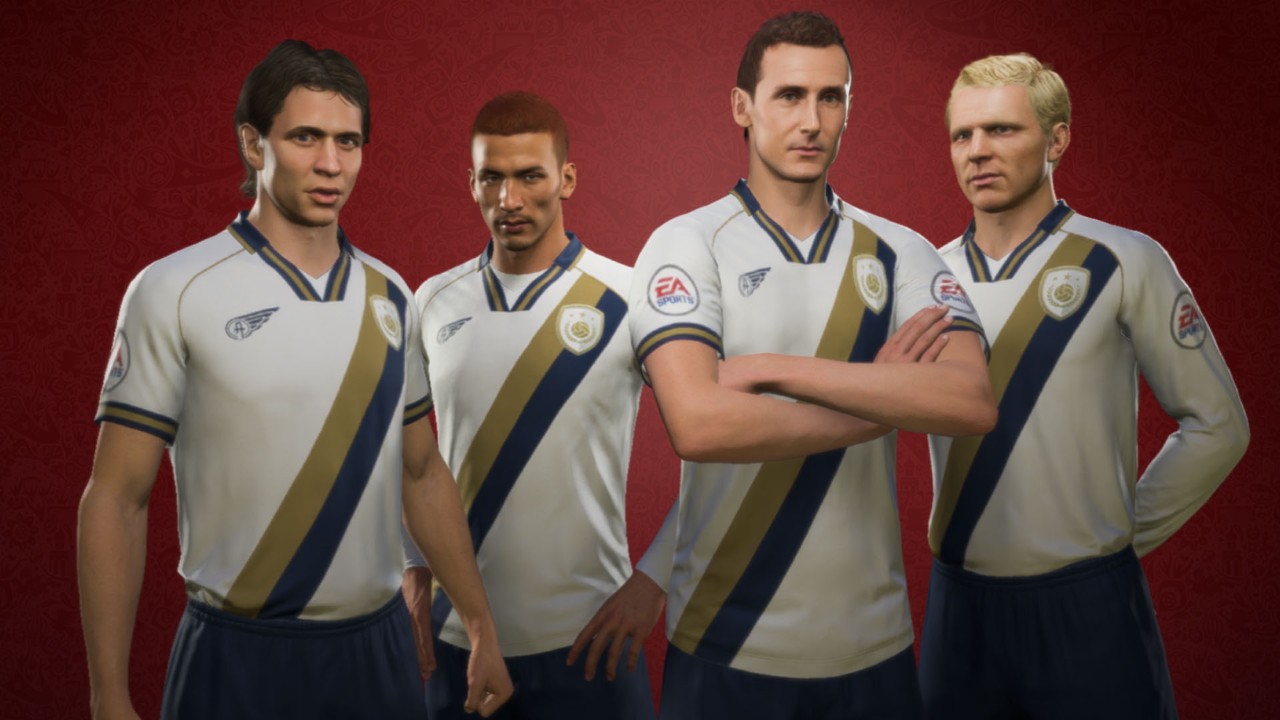 Double pack incentive
For every Standard or Premium pack you purchase in FIFA World Cup™ Ultimate Team, you will receive equivalent pack value in FUT 18.
Revised chemistry system
FUT World Cup provides different ways to link your favourite international players; instead of clubs and leagues, national team and confederation will be the key chemistry components that connect your squad. National team links are green (strong), whereas confederation links are orange (weak). FUT World Cup ICONS still get an orange link with any other player, and a green link with the same nationality or another ICON.
Game Modes
Take your FUT World Cup squad into a variety of match types, including:
Single Player Tournament
Online Tournament
Single Player FUT Draft
Online FUT Draft
squad building challenges (SBC)
Complete different types of SBCs during the tournament to get packs and player items to upgrade your FUT World Cup squad. Some SBCs will only be available for a short time, so be sure to log in to FUT every day to make sure you don't miss any opportunity to improve your team.