FUT United
Posted November 14th at 11:00am.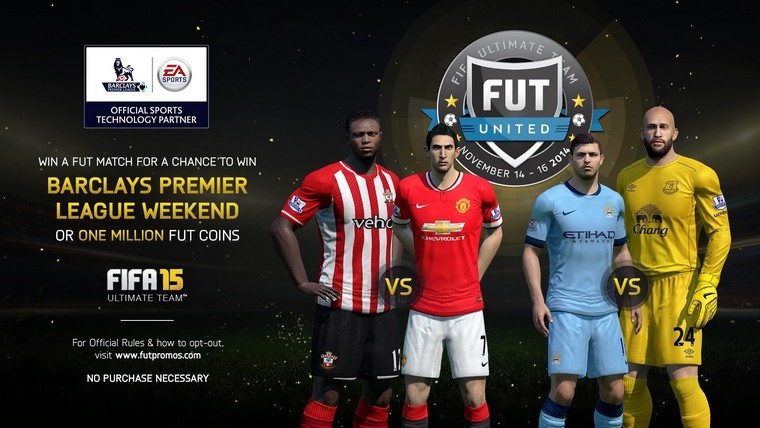 Have you ever wanted to experience the thrilling atmosphere of the Barclays Premier League? Do you love FIFA Ultimate TeamTM? Well, EA SPORTS FIFA is giving one lucky person and a friend the opportunity to attend two BPL matches!
Not only that, we are also giving away one million FIFA Ultimate Team Coins to 10 lucky FUT players!
Prize Details:
Grand Prize: One (1) package which includes round-trip airfare and accommodations for two people to see two (2) Barclays Premier League matches in Manchester and London on the weekend of December 6-8, 2014.
Secondary Prizes: 10 unique winners of 1 million coin prize packs for use in FIFA 15 Ultimate TeamTM.
To enter, play and win any FIFA Ultimate Team match (which includes the mode's introductory match, Seasons, Tournaments and Challenges, both online and offline) in FIFA 15 between 7PM GMT on November 14, 2014 and 11:59PM GMT on November 16, 2014.
Win a match and you're automatically entered; it's that simple.
FUT players who don't wish to enter into the contest can opt-out by e-mailing us at futpromos@ea.com.