FUT - Price Range Adjustments
Posted April 22nd at 11:15am.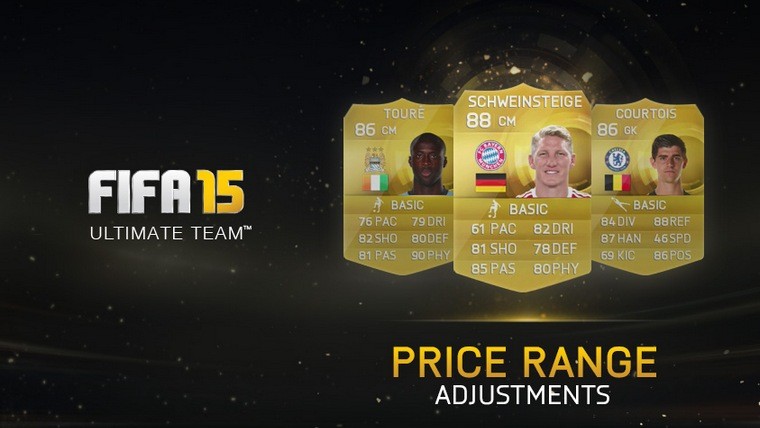 With Price Ranges now in effect for the transfer market in FIFA Ultimate Team, we promised to adjust item prices. To ensure you are aware of these changes, we have a handy Google Spreadsheet with the new Min. and Max. Prices of the players who have seen changes to their values.
Price Adjustments will continue to occur as the market changes and different items are introduced. We will do our best to ensure players are offered at the correct value and to make adjustments as quickly as possible.