FIFA 14 - Top 10 Barclays Premier League Goal-Scorers
Posted January 31st at 12:00am.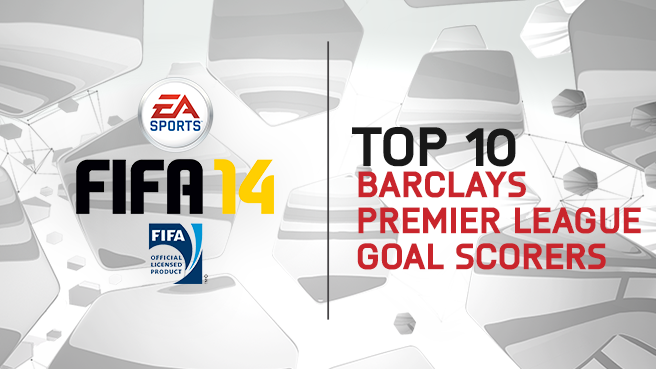 Continuing our look at How the World Plays FIFA, we're examining the top goal-scorers in various leagues across Europe. Could they help your squad?
Today, we look at the top ten goal-scorers in FIFA 14 from England's Barclays Premier League. Catch up with the top ten goal-scorers from Germany's Bundesliga, Italy's Serie A and France's Ligue 1.
From long range!
Any surprises or omissions that come to mind? Stay in the conversation of all things FIFA Ultimate Team and FIFA 14: like us on Facebook and follow us on Twitter.
Learn more about FIFA Ultimate Team, the most popular mode in FIFA 14.
FIFA 14 is now available everywhere. Pick up your copy today.