Download Special Edition FIFA 14 Club Covers
Posted September 28th at 12:00am.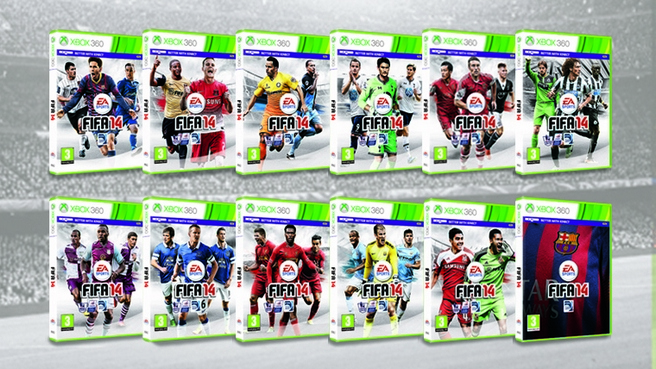 EA SPORTS is delighted to offer 12 Club Partner Covers for FIFA 14 that fans can download now.
PS3, Xbox360, iPhone 4 and iPhone 5 versions of all 12 covers can be found here.
Simply download your console cover, print* and insert in your FIFA 14 pack.
Covers are available for the following clubs: Aston Villa, FC Barcelona, Everton, Newcastle United, Manchester City, Liverpool, Southampton, Tottenham Hotspur, Wycombe Wanderers, Swindon Town, Leyton Orient, and the FA of Ireland.

Print instructions:
*EA SPORTS recommends that you print your sleeve using standard printer settings.

Your FIFA 14 club sleeve pdf is set to print using CMYK colours at 300 dpi (dots per inch). This is standard high resolution production printing. We recommend you use printer settings which your printer is capable of managing successfully.

Your FIFA 14 sleeve is printed on 170gsm gloss art paper. We recommend you only use a paper type that your printer is capable of managing successfully.
Show your support by tweeting @EASPORTSFIFA using the hashtag #FIFA14ClubCovers.
FIFA 14 is now available in stores around the world, pick up your copy today!