FIFA 14 Out Now
Posted September 27th at 12:00am.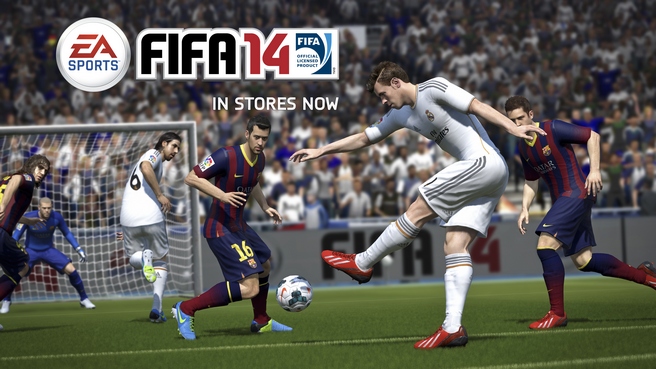 FIFA 14 is now available in stores across the UK for Xbox 360, PlayStation 3, Windows PC and PlayStation Vita. Furthermore, a mobile version of FIFA 14 is available as a free download on iPhone, iPad, iPod Touch and Android Devices.
FIFA 14 offers a number of new features and modes including Precision Movement, Pure Shot, Protect The Ball and Teammate Intelligence. FIFA Ultimate Team is back with all-new Chemistry Styles and Co-Op Seasons Mode allows for 2v2 ranked online play. Additionally, 31 leagues and more than 600 clubs are available to choose from.
A record five million fans have downloaded and played the FIFA 14 demo in the two weeks since it was released.
Additionally, since the launch of the FIFA 14 Ultimate Team Web App last week, which enables fans to start crafting their Ultimate Team prior to launch, 1.34 million players have logged on –up 86 percent year-over-year – with 830,000 users logging on daily.
Join the millions around the world and pick up your copy today.
Buy FIFA 14 now and stay in the conversation of all things FIFA 14 by liking us on Facebook or following on Twitter.