Aston Villa Partnership Renewed
Posted September 4th at 12:00am.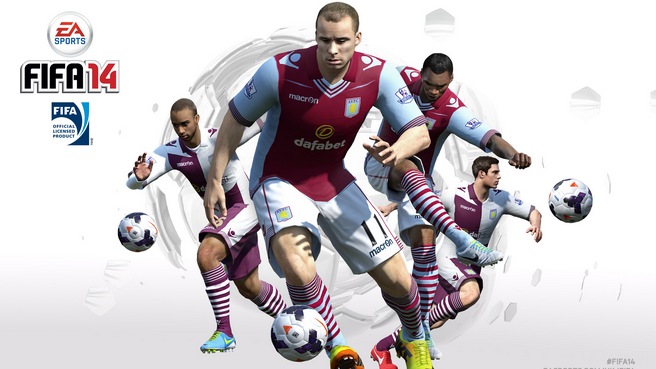 The FIFA franchise includes the best football clubs in the world. EA SPORTS is continues that tradition with the extension of Aston Villa's partnership for an additional two years.
Support Aston Villa by downloading exclusive wallpapers for desktop and mobile devices.
To celebrate, fans will be able to download a special cover of FIFA 14 featuring three Aston Villa stars when the game launches worldwide on September 27.
A select few Aston Villa covers will be given away at the EA SPORTS Dugout, which will make a return to Villa Park for the Barclays Premier League game against Manchester City on Saturday, September 28.
Aston Villa is just one of many previously-announced partnerships for FIFA 14, including Barclay's Premier League clubs Everton FC and Liverpool FC.
Pre-order FIFA 14 now for exclusive offers. Learn more about all the features and stay in the conversation on Facebook and Twitter.