Posted July 1st at 12:00am.
UFC 175 will be taking place on July 5th at the Mandalay Bay Events Center in Las Vegas. With one of the biggest fight cards of the year less than a week away, EA SPORTS UFC is happy to announce its first official simulation featuring not one, but two championship bouts.
Middleweight champion Chris Weidman will look to defend his belt for the second time against another Brazilian in elusive striker Lyoto Machida, while in the co-main event Ronda Rousey will put the Women's Bantamweight strap on the line against Canadian Alexis Davis.
Both bouts were simulated in the EA SPORTS UFC Octagon. Watch the results play out below.
After the dust cleared both champions avoided the upset and walked away with decisive victories, each dispatching their challengers in the second round.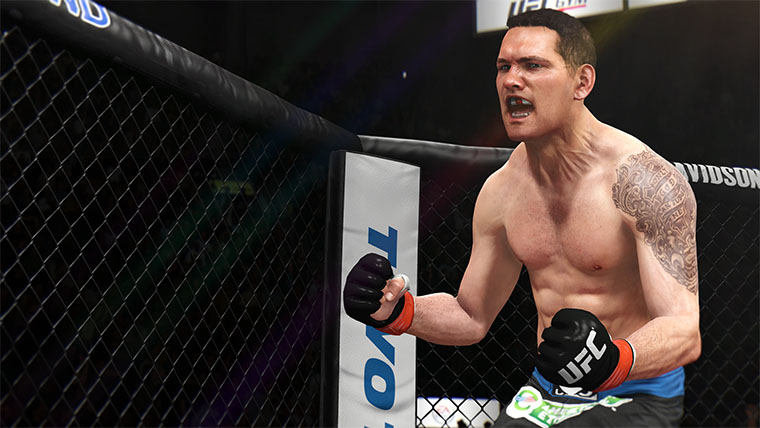 Chris Weidman vs. Lyoto Machida
After claiming and defending his belt with back-to-back second round victories over Anderson Silva, EA SPORTS UFC has Weidman keeping that streak alive with a TKO over Machida at 1:59 of Round 2.
Despite the second-frame finish, the bout was a close one until the end, with both fighters connecting in the standup department as the champ landed 27 significant strikes compared to the challenger's 24. However it was Weidman's edge in wrestling that ultimately ended the fight. The All-American scored two of his three takedowns in the second round, eventually getting Machida to the mat and transitioning into full mount for the ground and pound finish.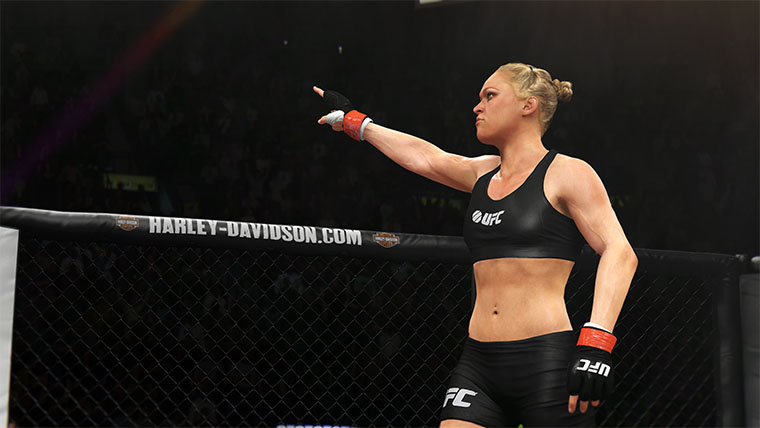 Ronda Rousey vs. Alexis Davis
Gunning for her fourth consecutive title defense since becoming the UFC's inaugural Women's Bantamweight Champion, Ronda Rousey equally made quick work of her opponent, tapping out Alexis Davis at 1:00 of Round 2 via her trademark armbar.
While Davis' standup game have her an early edge in the bout, doubling up Rousey's 12 significant strikes with 24 of her own, the champ responded with six takedowns, using a second-round Judo throw to eventually set up the armbar and get the win.
EA SPORTS UFC is now in stores, buy your copy today.
Like us on Facebook and Follow us on Twitter to stay in the conversation on all things EA SPORTS UFC.