EA SPORTS UFC Soundtrack
Posted June 16th at 12:00am.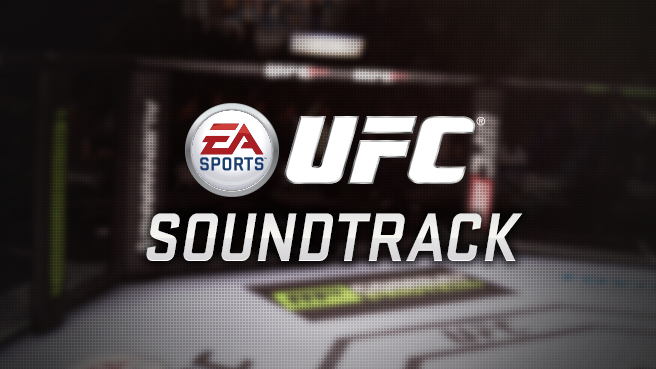 EA SPORTS UFC is now available in North America, exclusively on PlayStation 4 and Xbox One. If you haven't done so already, pick up your copy and feel the fight.
Music plays a huge role in the sport and we've complied a soundtrack that we feel best fits the intensity the greatest fighters in the world demand. Our soundtrack features 26 tracks from a wide range of bands and artists including DMX, SchoolBoy Q, Tinie Tempah and Imagine Dragons.
Check out the full listing below and enjoy a sampling via this Spotify playlist.
AFI – "Wild"
Akrobatik – "Built To Last"
Avenged Sevenfold – "Shepherd of Fire"
AWOLNATION – "Sail (LED Remix)"
Band of Skulls – "Asleep At The Wheel"
Beware Of Darkness – "Be My Exorcist"
Bring Me The Horizon – "Can You Feel My Heart"
Diddy - Dirty Money – "Coming Home" featuring Skylar Grey
DMX – "Ain't No Sunshine"
Dog Blood – "Shred of Die"
Emmure – "E"
Flosstradamus – "Drop Top" featuring Travis Porter
Imagine Dragons – "Radioactive" featuring Kendrick Lamar
J. Roddy Walston & The Business – "Sweat Shock"
Kid Ink – "The Movement"
Linkin Park – "Guilty All The Same" featuring Rakim
Miles Kane – "Give Up"
Rick Ross – "No Games" featuring Future
Royal Blood – "Out Of The Black"
Run The Jewels (El-P + Killer Mike) – "No Come Down"
SchoolBoy Q – "Break The Bank"
Smoke Serpent – "Jiu Jitsu"
Spiderbait – "Reach For The Sky"
Tinie Tempah – "5 Minutes"
Trivium – "Strife"
Yo Gotti – "King Sh*t" featuring T.I.
Get the inside edge. Visit our Tips and Tricks page, featuring video tutorials and submission information.
Want more EA SPORTS UFC? Step into the Octagon, Feel the Fight, experience The Next-Gen Fighterand check out all of our other Developer Diary videos for more details on the game.
EA SPORTS UFC is now in stores, buy your copy today.
Like us on Facebook and Follow us on Twitter to stay in the conversation on all things EA SPORTS UFC.