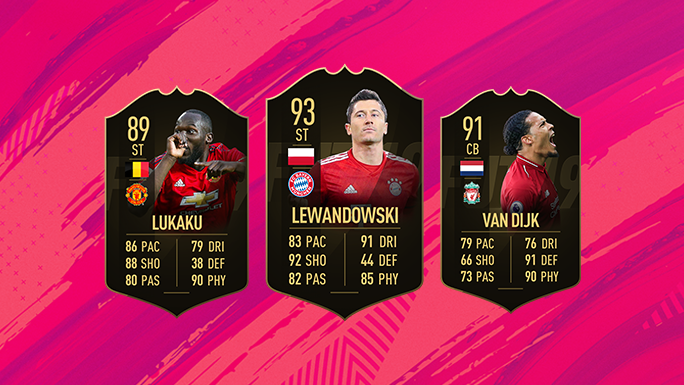 Romelu Lukaku scoret to mål og skøyt Manchester United til en knepen 3-2-seier over Southampton.
Robert Lewandowski var en nøkkelspiller i Bayerns seier over Borussia Mönchengladbach – han scoret to av lagets fem mål.
Virgil van Dijk storspilte i et tett og jevnspilt Merseyside-derby, hvor Liverpool holdt nullen og sikret seg et viktig poeng mot byrival Everton.
Det kan ta noen timer før dynamiske spillergjenstander blir oppdatert i spillet