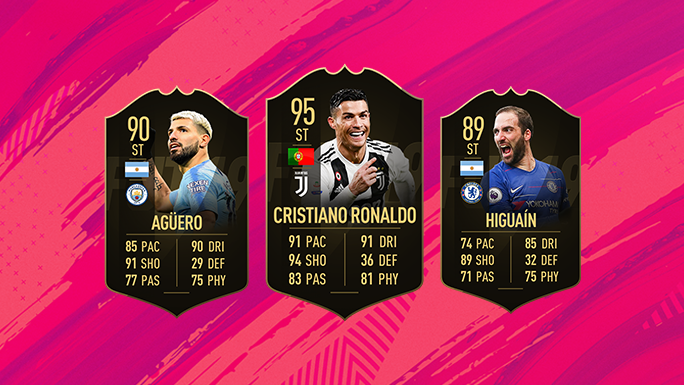 Cristiano Ronaldo scoret to og hadde én målgivende da Juventus sikret seg uavgjort og beholdt ledelsen på toppen av Serie A-tabellen.
Sergio Agüero herjet og scoret tre mål mot Arsenal, noe som sørget for at Manchester City holder følge med Liverpool i kampen om EPL-gullet. 
Gonzalo Higuaín begynte nedbetalingen umiddelbart i sin nye klubb med to scoringer i helgen.
Det kan ta noen timer før dynamiske spillergjenstander blir oppdatert i spillet