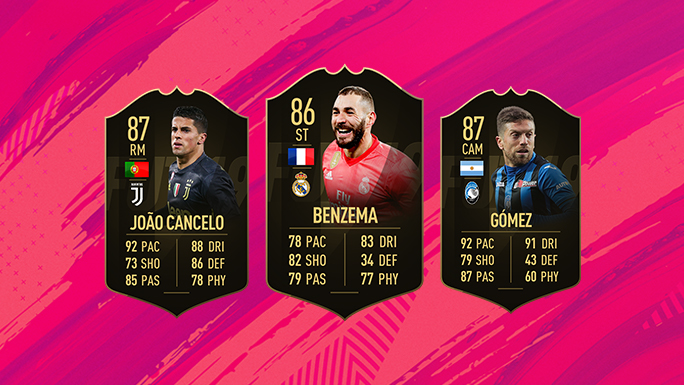 Med sine to mål var Karim Benzema sterkt delaktig i at Real Madrid vant 4-2, og dermed fikk han sitt første formkort i FUT 19.
Alejandro Papu Gomez hadde to målgivende og imponerte i Atalantas hardt tilkjempede poengdeling med Roma. 
Joao Cancelo scoret utligningen som satte i gang Juventus' snuoperasjon mot Lazio. Juventus vant til slutt 2-1.
Det kan ta noen timer før dynamiske spillergjenstander blir oppdatert i spillet