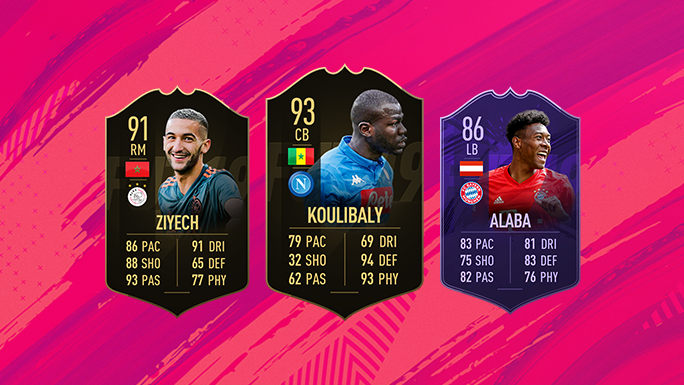 Kalidou Koulibaly heeft zijn vierde opname in het Team of the Week van dit seizoen verdiend in de wedstrijd waarin zijn Napoli Inter versloeg in de strijd om de 4e plaats.
Hakim Ziyech bekroonde zijn kampioensseizoen met Ajax met opnieuw een geweldige wedstrijd.
David Alaba verdiende Hero-status door zijn Bayern München in de laatste wedstrijd aan de Bundesliga-titel te helpen.
Het kan een paar uur duren voordat dynamische speleritems in het spel geüpdatet zijn