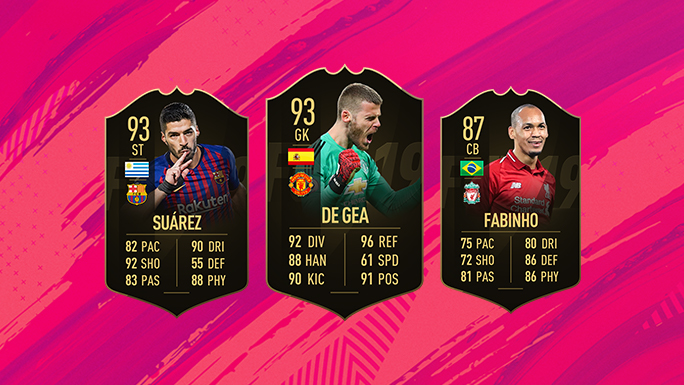 David De Gea bewees weer eens waarom hij een van de beste keepers ter wereld is. In de tweede helft wist hij met 11 reddingen tegendoelpunten te voorkomen en stelde zo de overwinning voor Manchester United veilig.
Luis Suarez scoorde twee doelpunten en werd uitgeroepen tot man of the match in de 3-0 overwinning van Barcelona op Eibar.
Fabinho stond verrassend middenachter en wist door de bal 5 keer weg te werken en met 3 verdedigende kopballen Liverpool een krappe 1-0 overwinning te bezorgen.
Het kan een paar uur duren voordat dynamische speleritems in het spel geüpdatet zijn