Posted September 4th at 5:00pm.
FIFA 16 is in Noord-Amerika verkrijgbaar vanaf 22 september, in Europa en in het Verenigd Koninkrijk vanaf 24 september. In september onthullen we een aantal lijsten met spelers- en club-ratings, waardoor je kunt zien wie de beste spelers in de game zullen zijn. Of het nou gaat om de top 50 beste spelers of de toptalenten van het speltype Carrière, elke FIFA-fan wil natuurlijk weten op wie ze moeten letten!
Als de ratings worden onthuld, zal dat voor heel wat verrassingen en discussies zorgen. Praat mee op Twitter en Facebook en geef je mening met de hashtag #FIFA16Ratings.
Dit zijn de 50 best gewaardeerde spelers in FIFA 16 en FIFA 16 Ultimate Team, gebaseerd op de prestaties in de competitie en de beker tijdens de afgelopen 365 dagen.
50-41
50. Ángel Di María - Paris Saint-Germain (France) - (-1 OVR)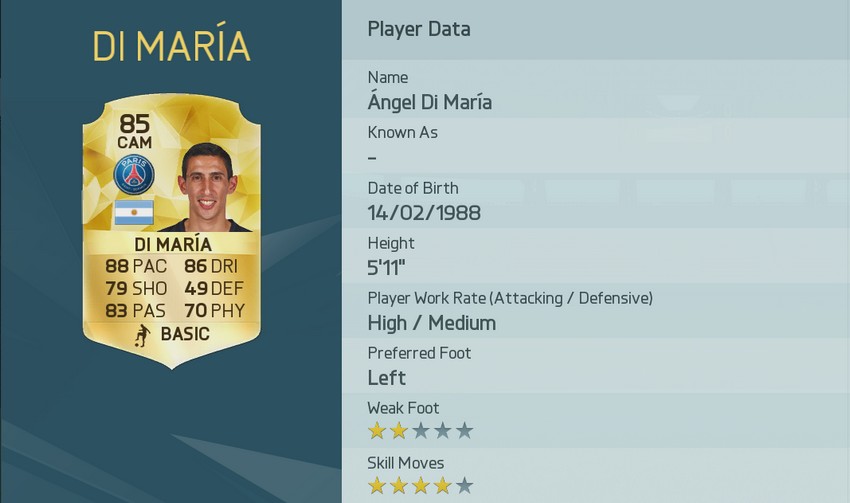 49. Petr Čech - Arsenal (England)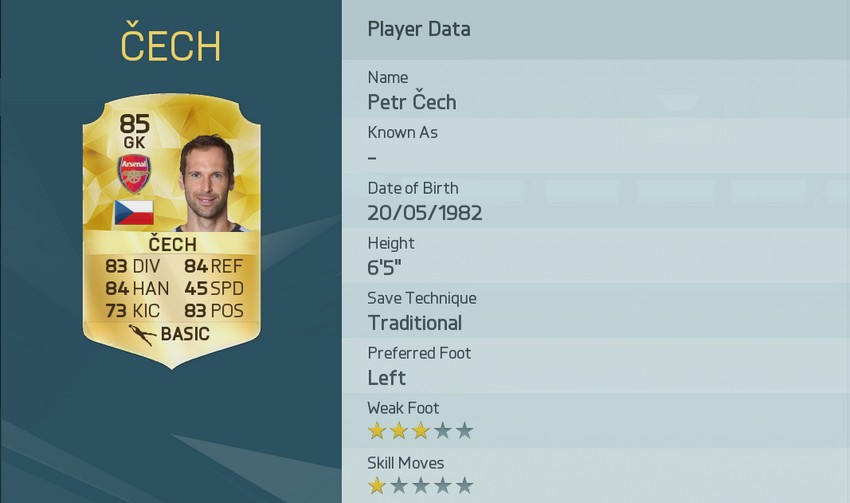 48. Edinson Cavani - Paris Saint-Germain (France) - (-1 OVR)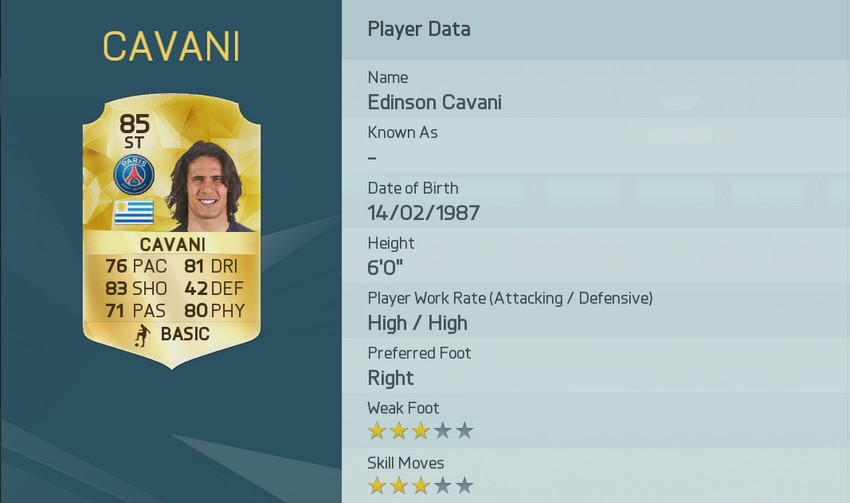 47. Vincent Kompany - Manchester City (England) - (-1 OVR)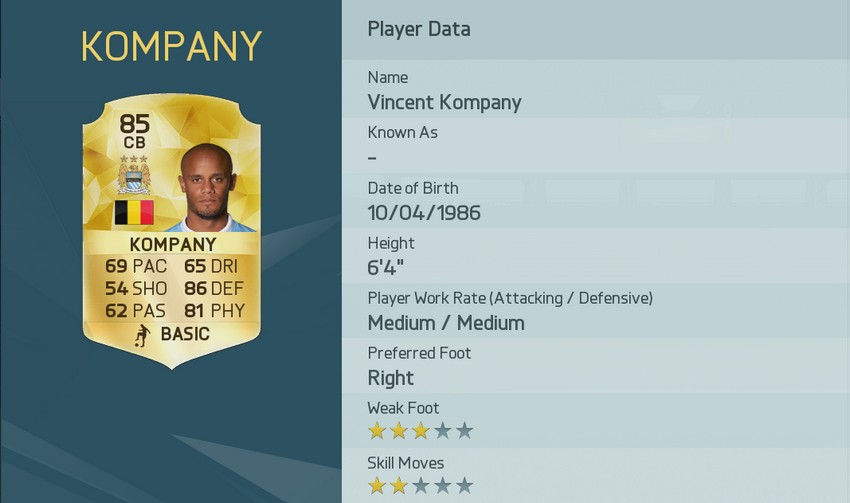 46. David Alaba - Bayern München (Germany) - (+3 OVR)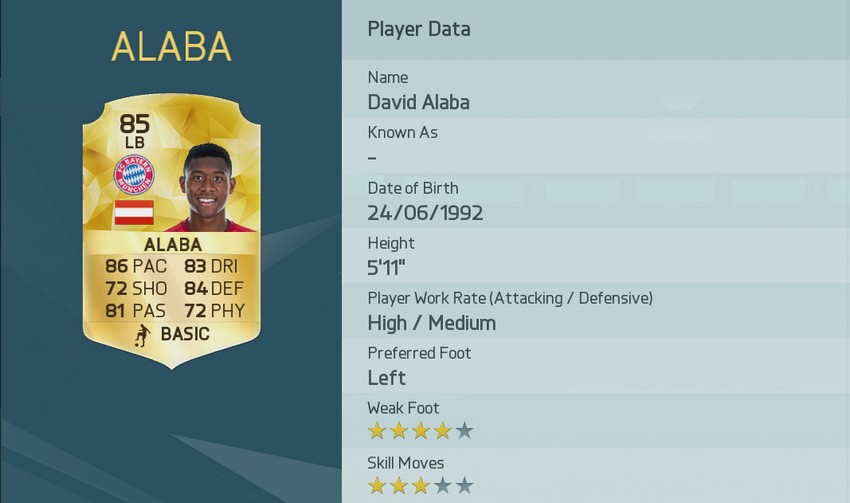 45. Diego Godín - Atlético Madrid (Spain)- (+1 OVR)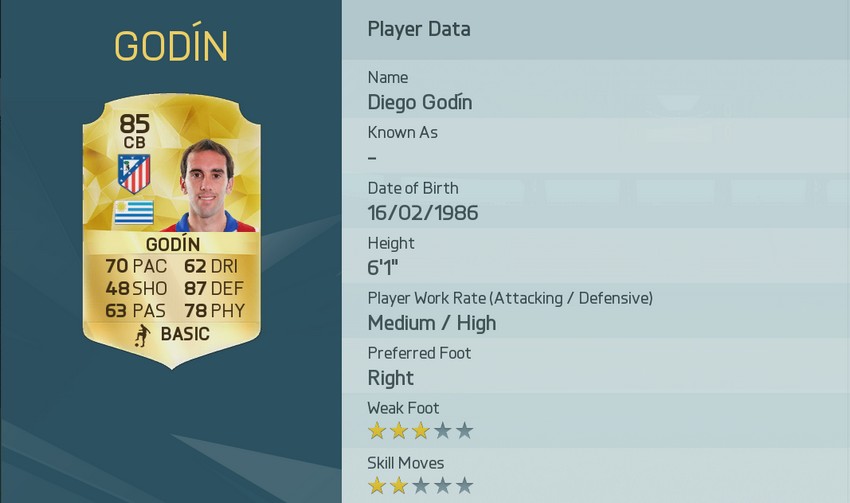 44. John Terry - Chelsea FC (England) - (+2 OVR)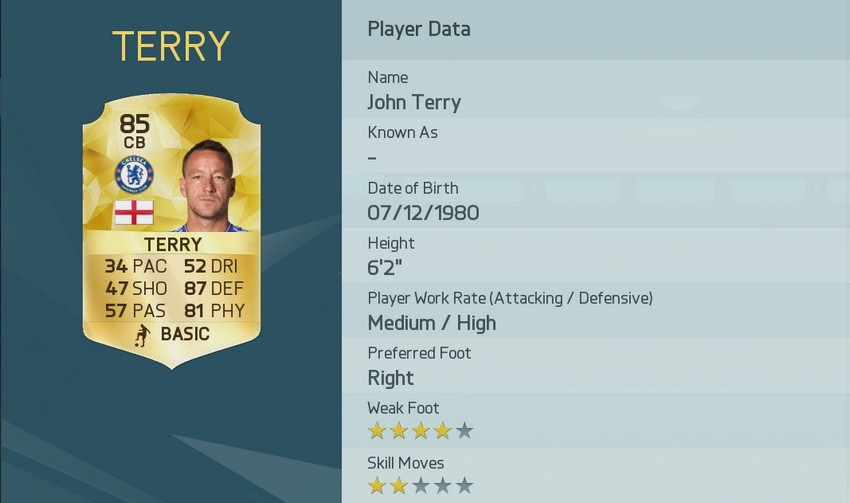 43. Naldo - VfL Wolfsburg (Germany) - (+4 OVR)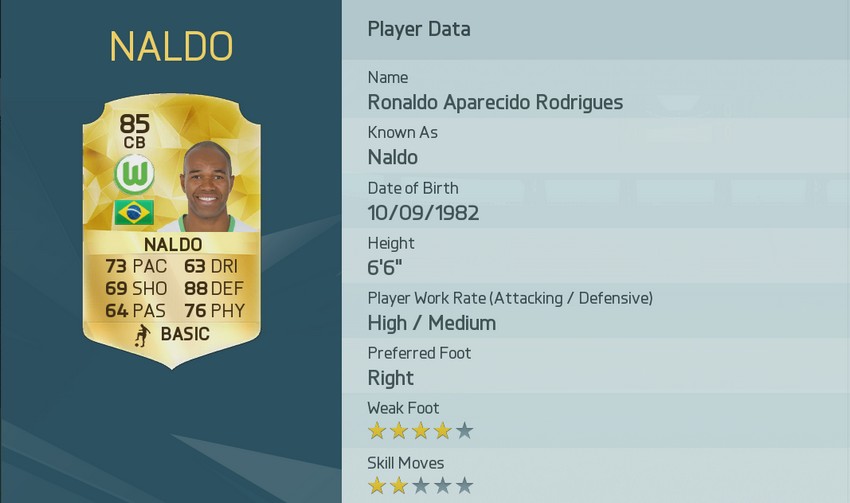 42. Yaya Touré - Manchester City (England) - (-1 OVR)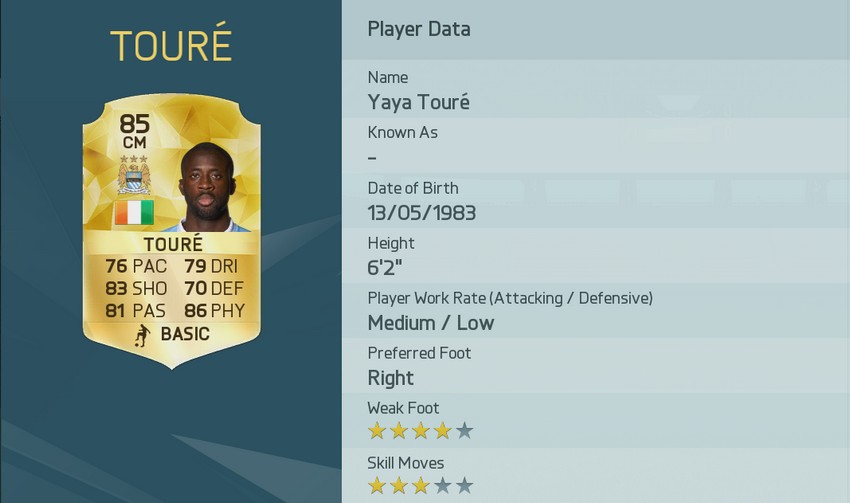 41. Santi Cazorla - Arsenal (England) - (+1 OVR)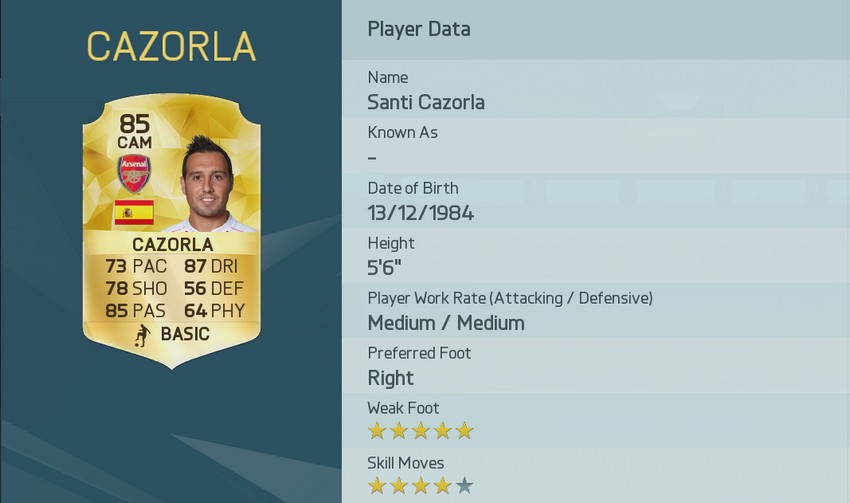 40-31
40. Gerard Piqué - FC Barcelona (Spain) - (+1 OVR)
39. Mats Hummels - Borussia Dortmund (Germany)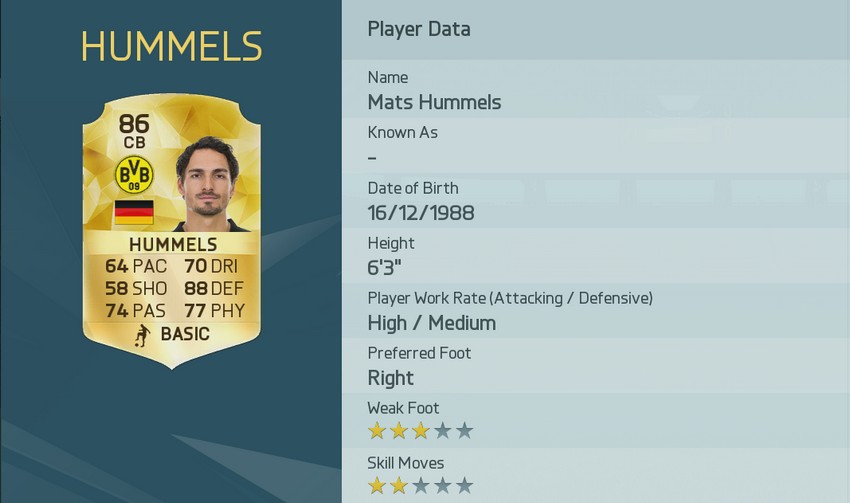 38. Bastian Schweinsteiger - Manchester United (England) - (-2 OVR)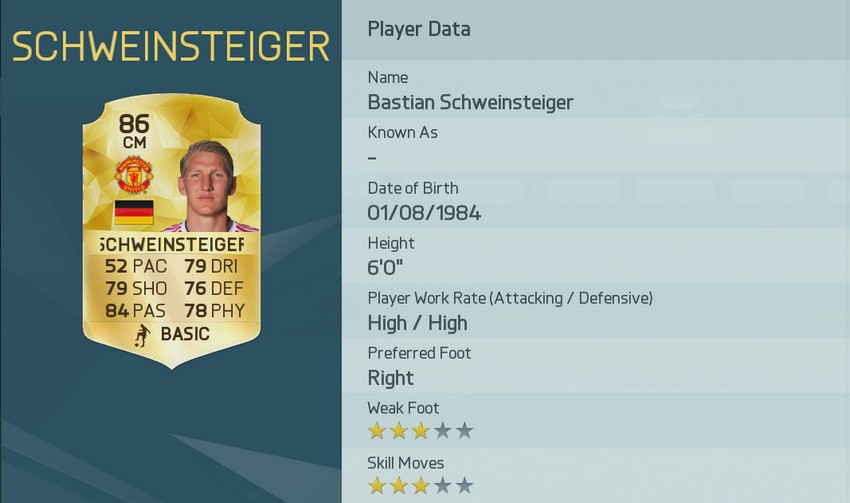 37. Marco Reus - Borussia Dortmund (Germany)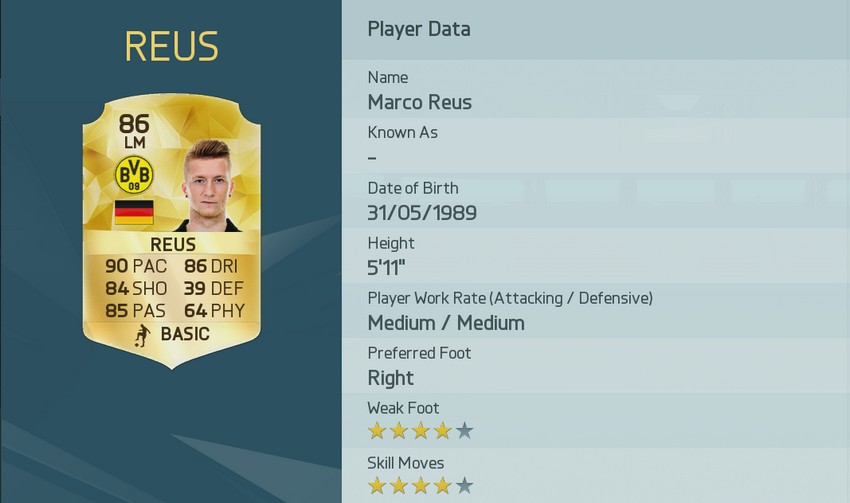 36. Wayne Rooney - Manchester United (England)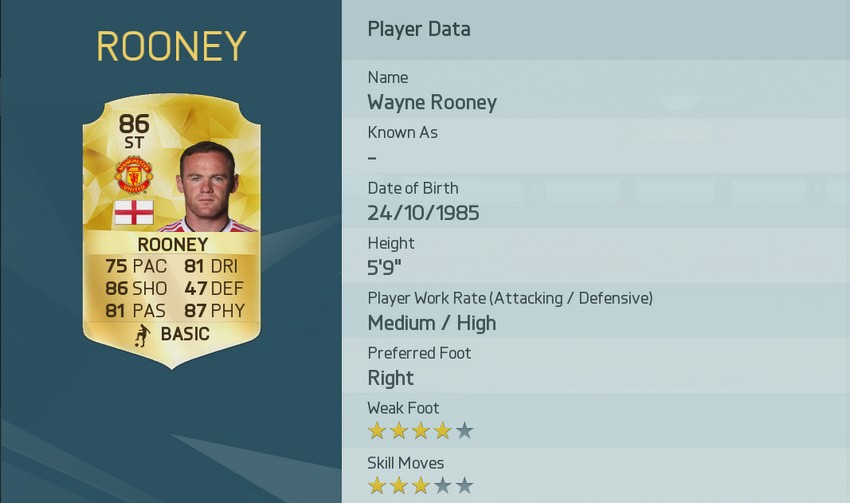 35. Arturo Vidal - Bayern München (Germany) - (+1 OVR)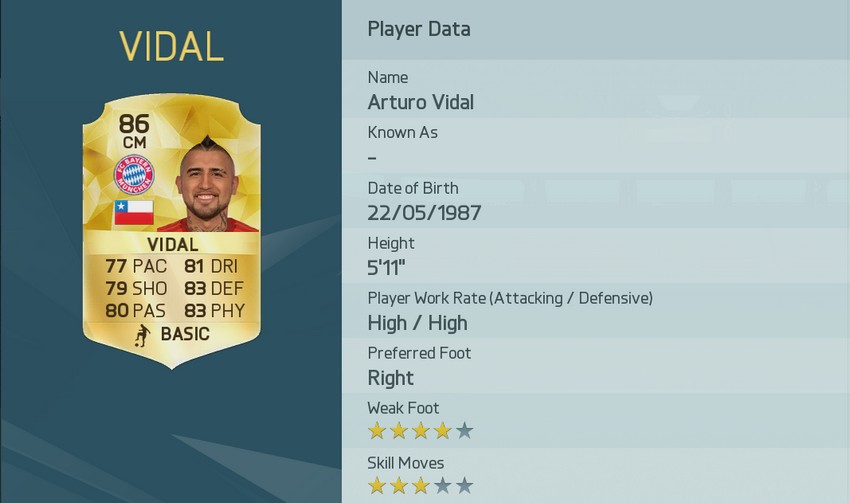 34. Thomas Müller - Bayern München (Germany)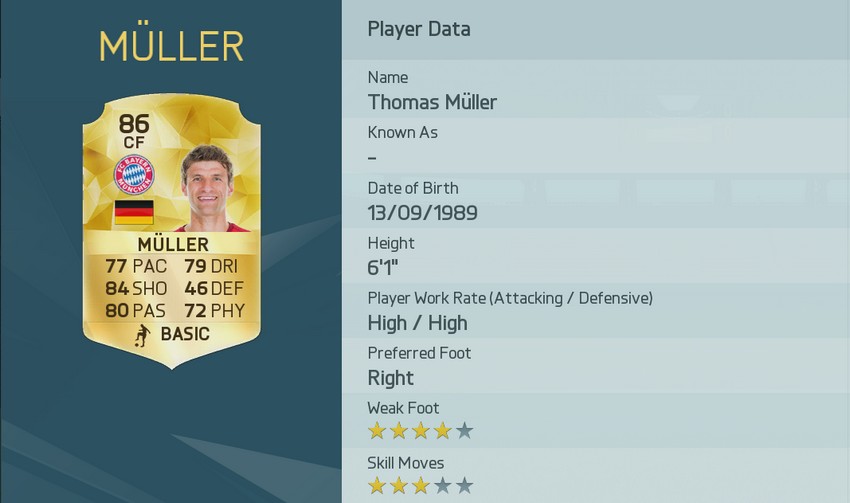 33. Karim Benzema - Real Madrid (Spain) - (+1 OVR)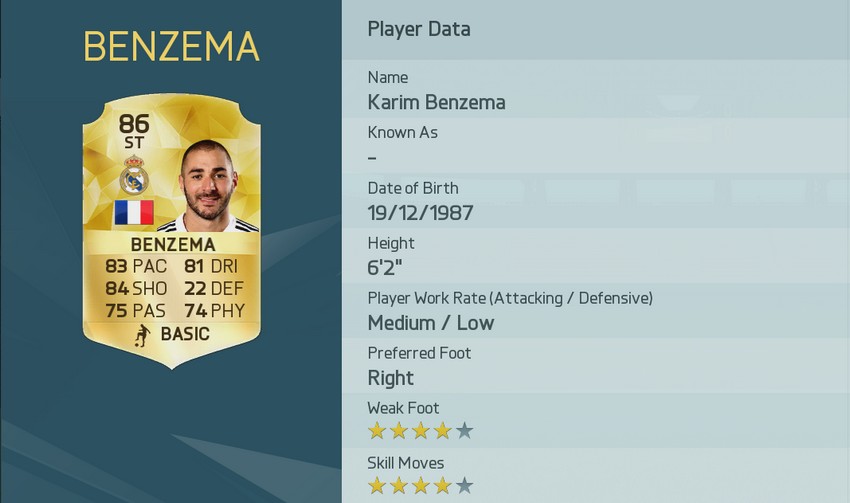 32. Thibaut Courtois - Chelsea FC (England)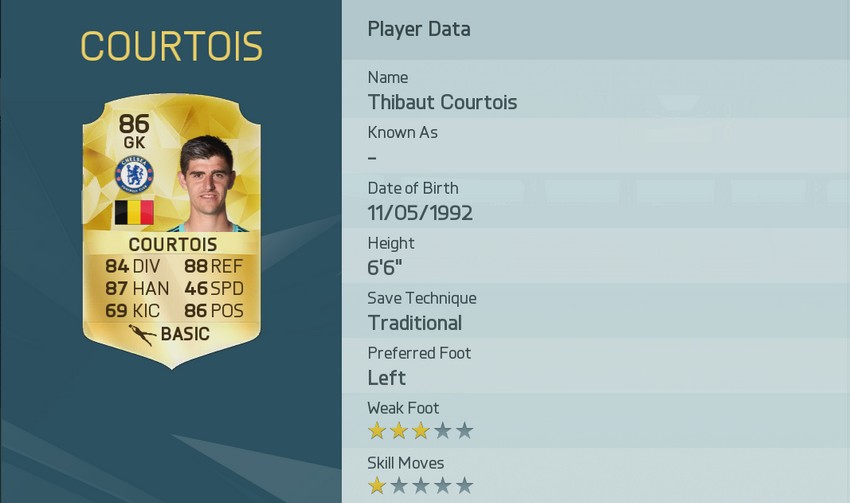 31. Paul Pogba - Juventus FC (Italy) - (+2 OVR)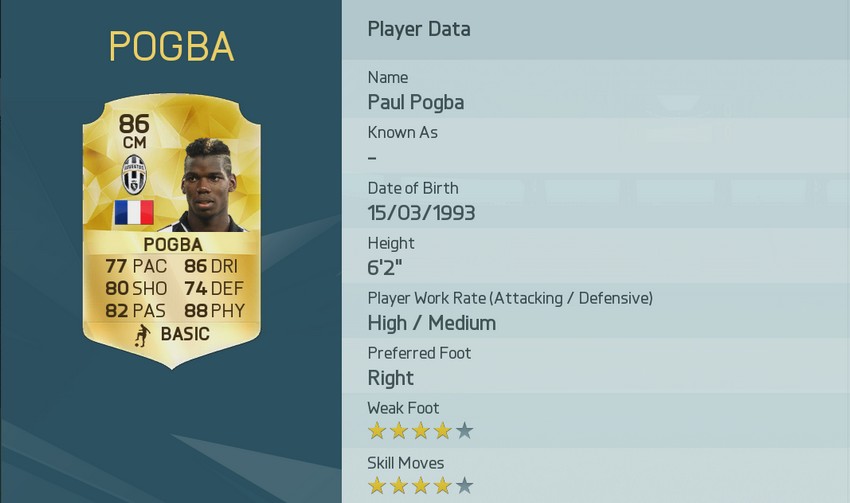 30-21
30. Diego Costa - Chelsea FC (England)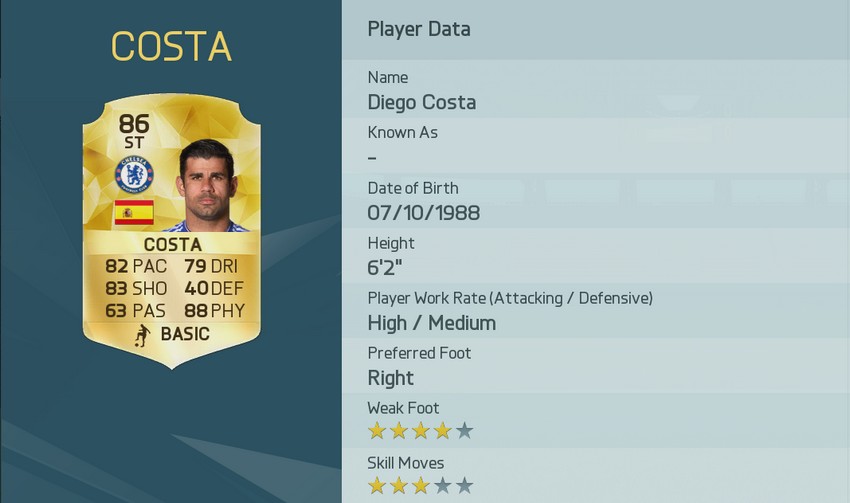 29. Sergio Busquets - FC Barcelona (Spain) - (+1 OVR)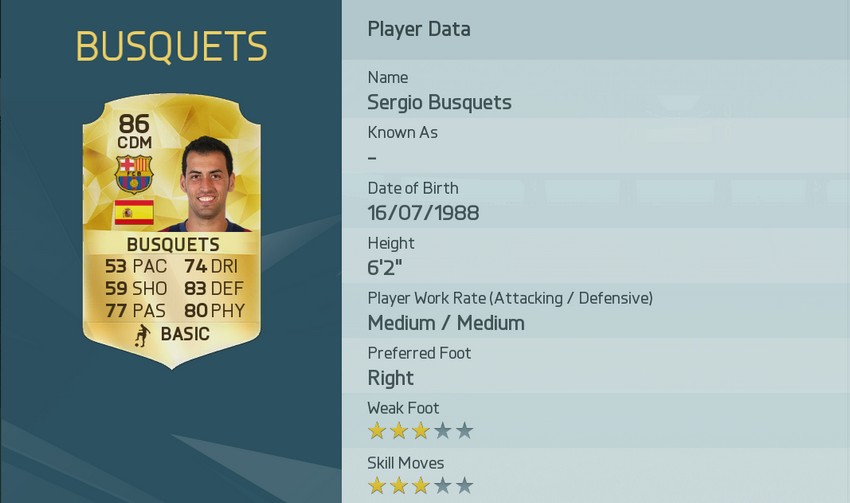 28. Kevin De Bruyne - Manchester City - (+3 OVR)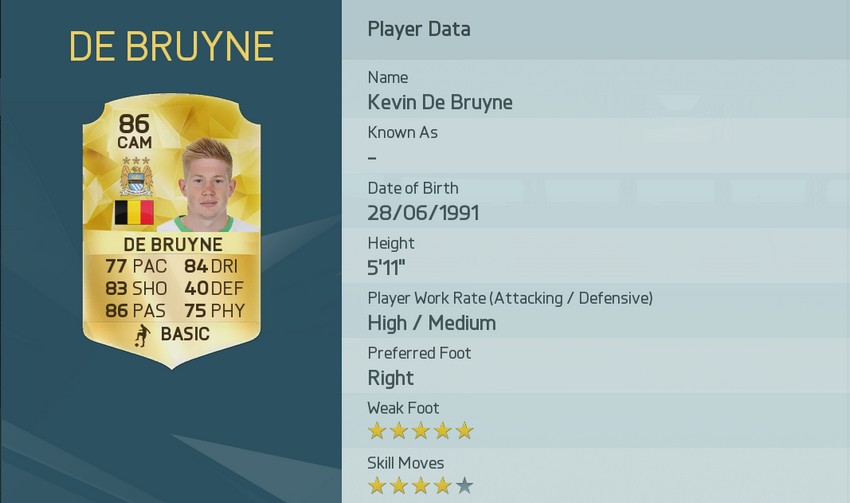 27. Carlos Tevez - Boca Juniors (Argentina) - (+1 OVR)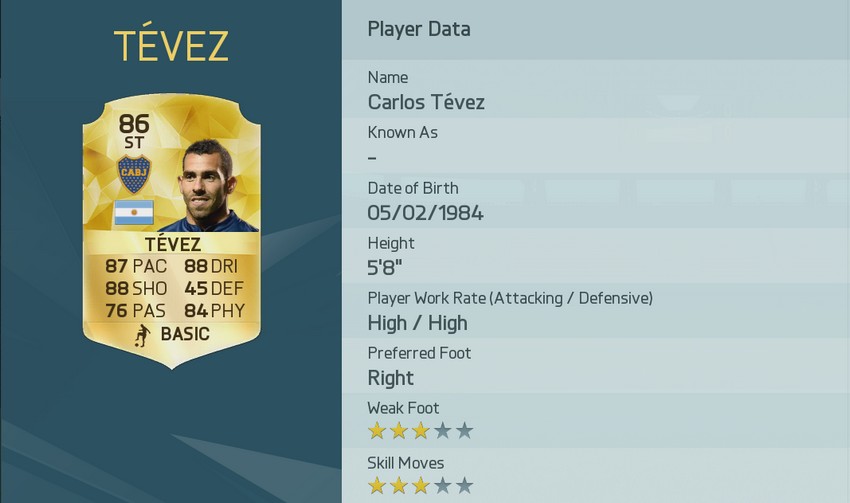 26. David De Gea - Manchester United (England) - (+1 OVR)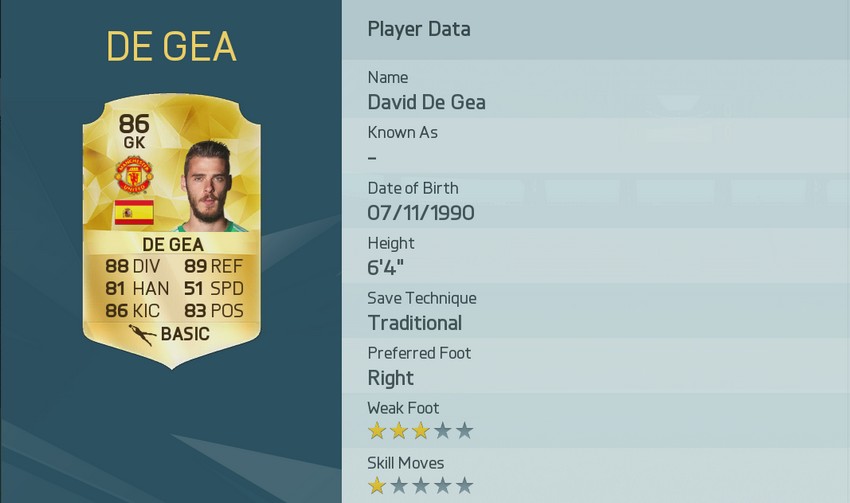 25. Alexis Sánchez - Arsenal (England) - (+1 OVR)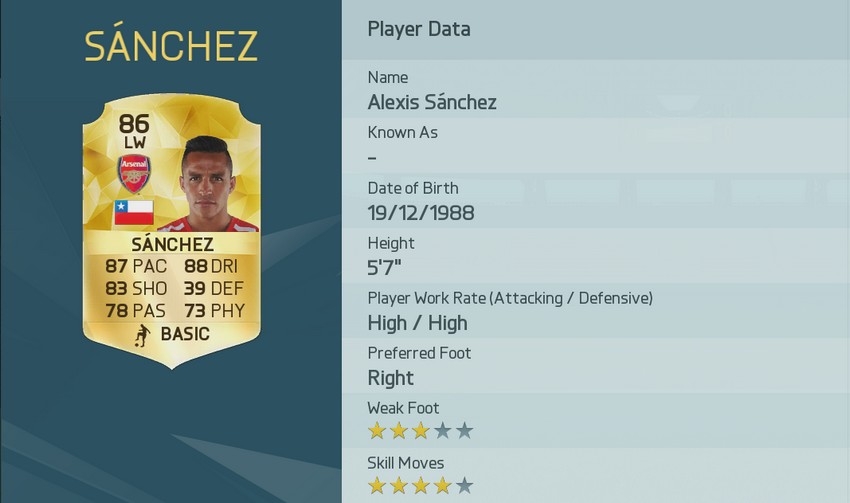 24. Franck Ribéry - FC Bayern München (Germany) - (-1 OVR)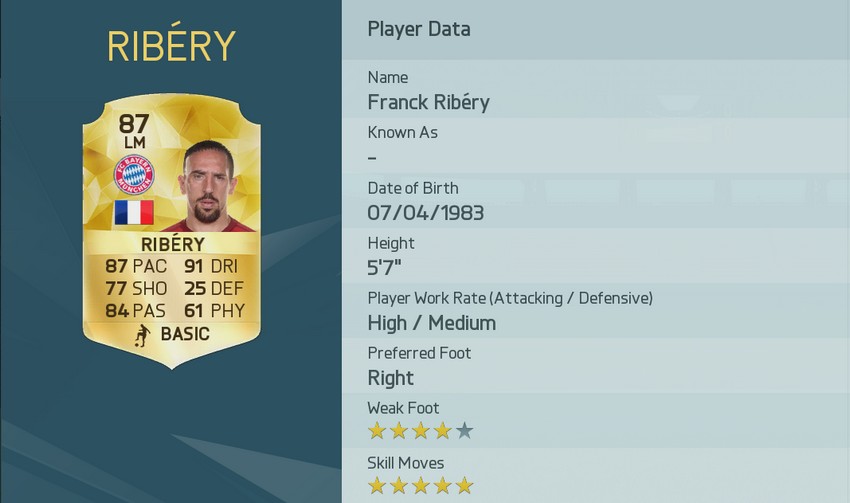 23. Gareth Bale - Real Madrid CF (Spain)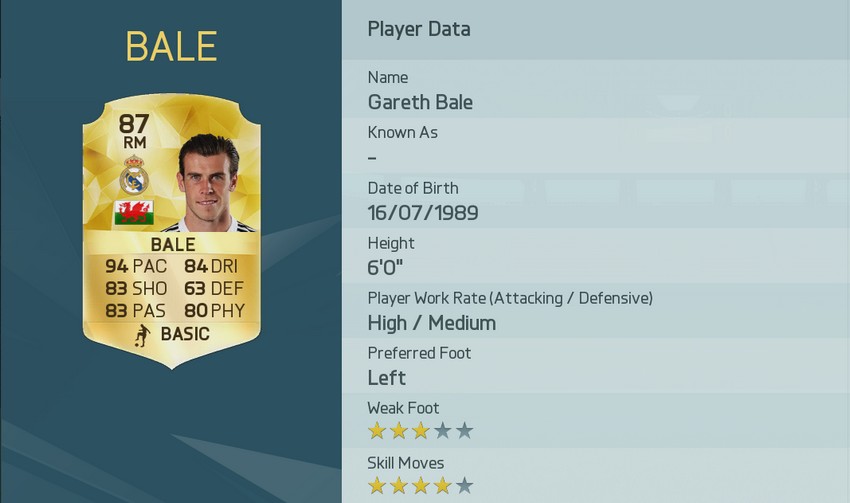 22. Robert Lewandowski - FC Bayern München (Germany)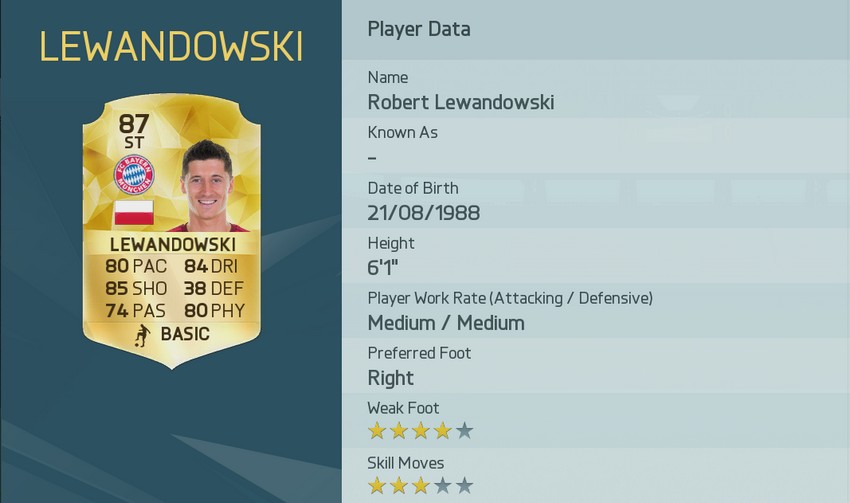 21. Giorgio Chiellini - Juventus (Italy) - (+3 OVR)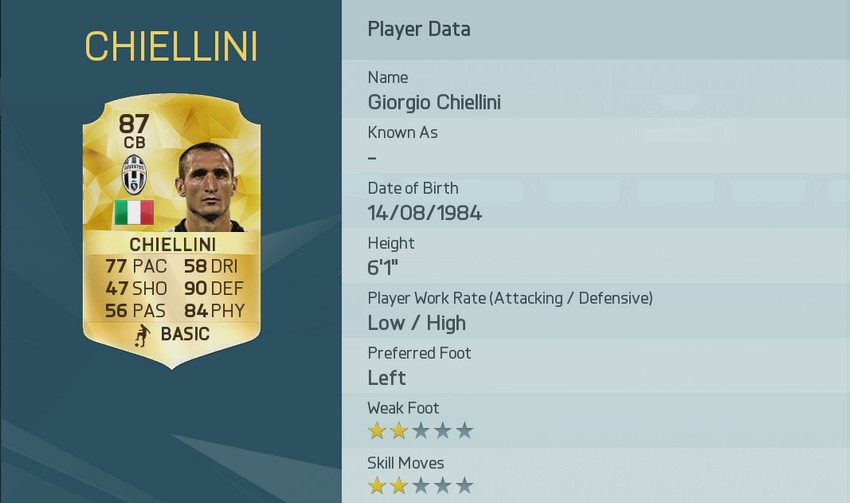 20-11
20. Philipp Lahm - FC Bayern München (Germany)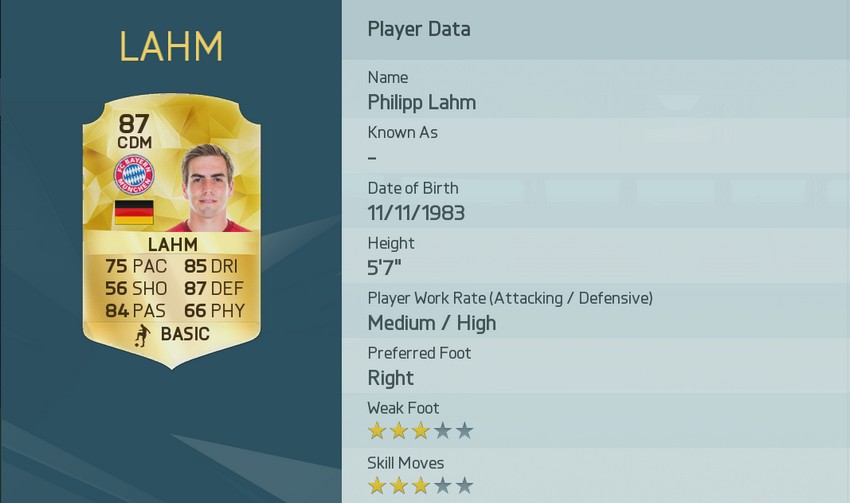 19. Luka Modrić - Real Madrid CF (Spain)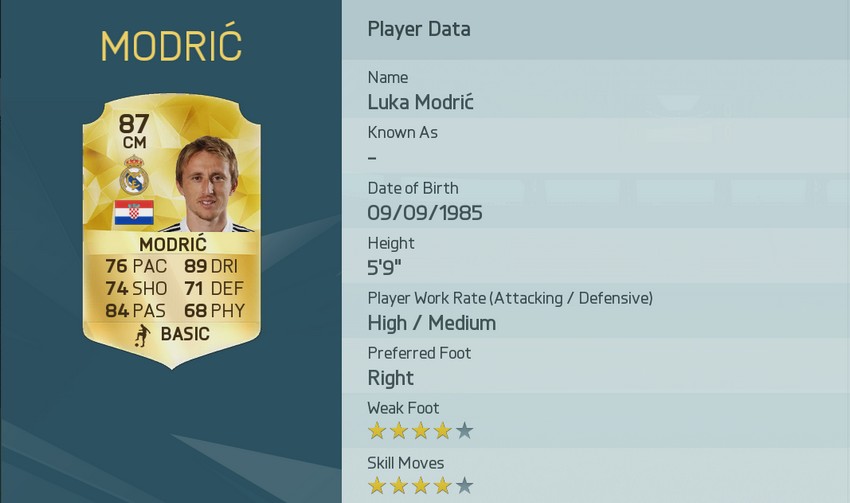 18. Mesut Özil - Arsenal (England) - (+1 OVR)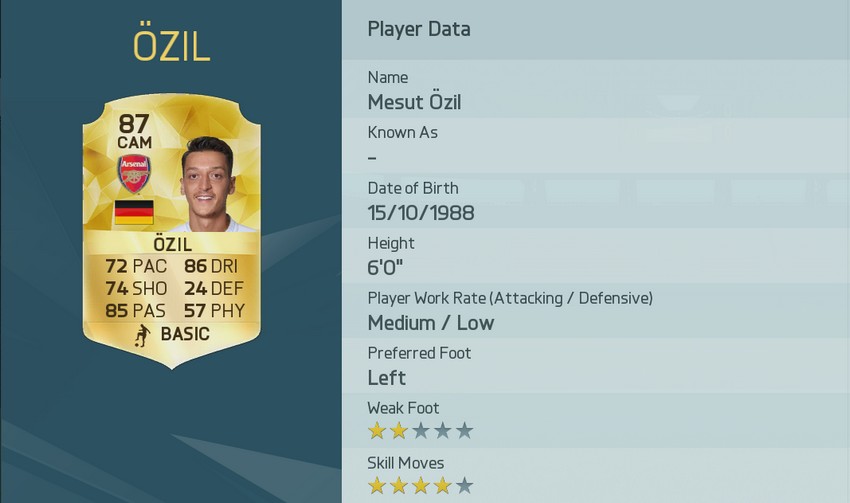 17. Sergio Ramos - Real Madrid CF (Spain)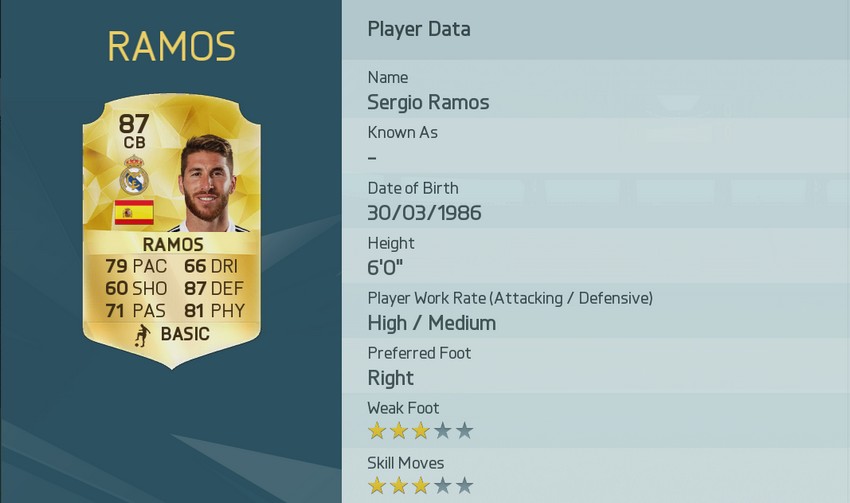 16. Cesc Fàbregas - Chelsea FC (England) - (+2 OVR)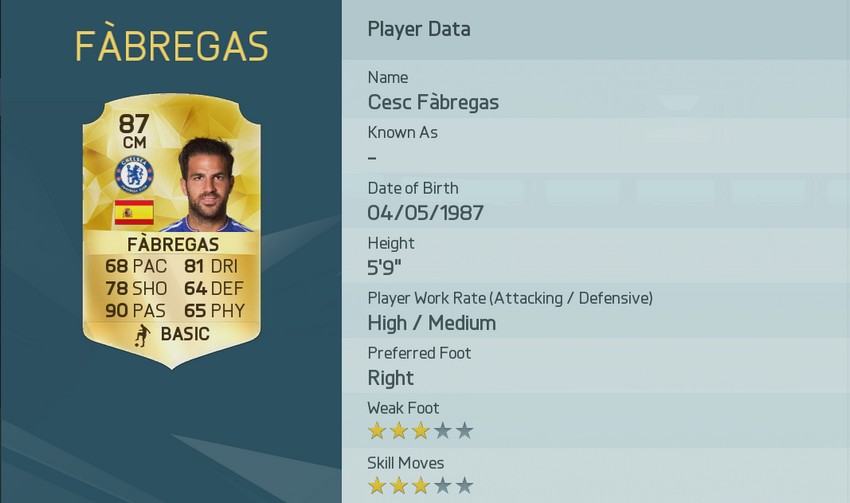 15. Jérôme Boateng - FC Bayern München (Germany) - (+1 OVR)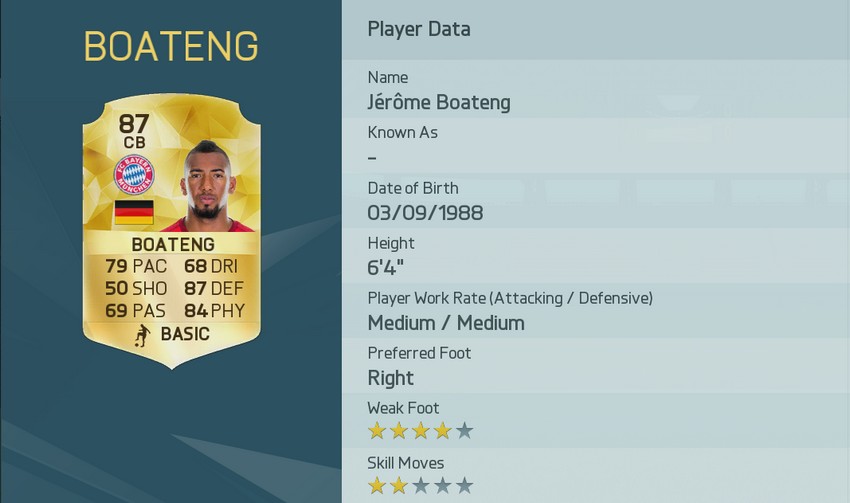 14. Toni Kroos - Real Madrid CF (Spain) - (+2 OVR)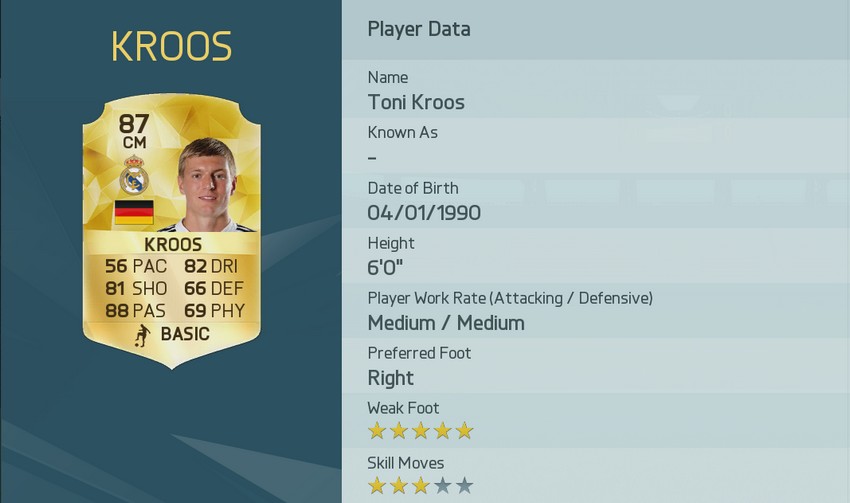 13. James Rodríguez - Real Madrid CF (Spain) - (+1 OVR)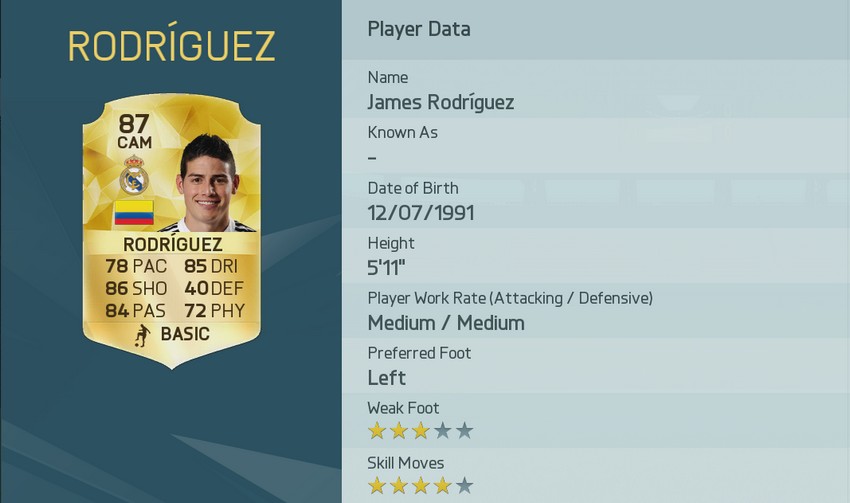 12. Sergio Agüero - Manchester City (England)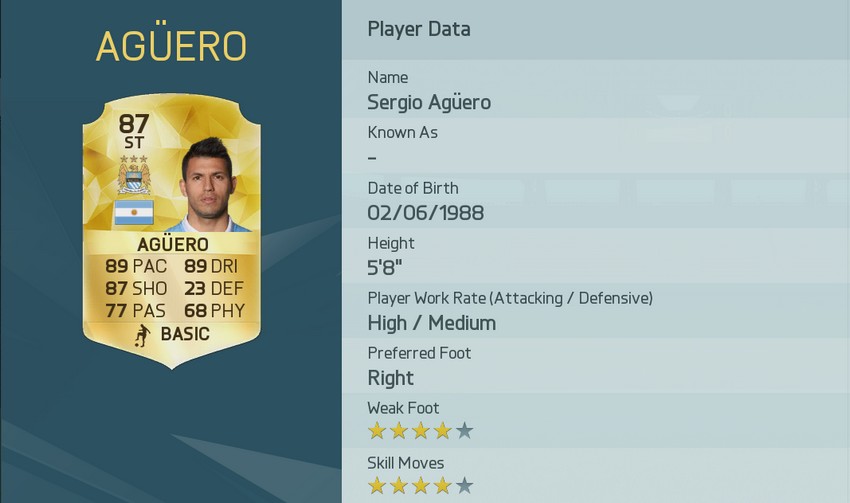 11. Andrés Iniesta - FC Barcelona (Spain) - (-1 OVR)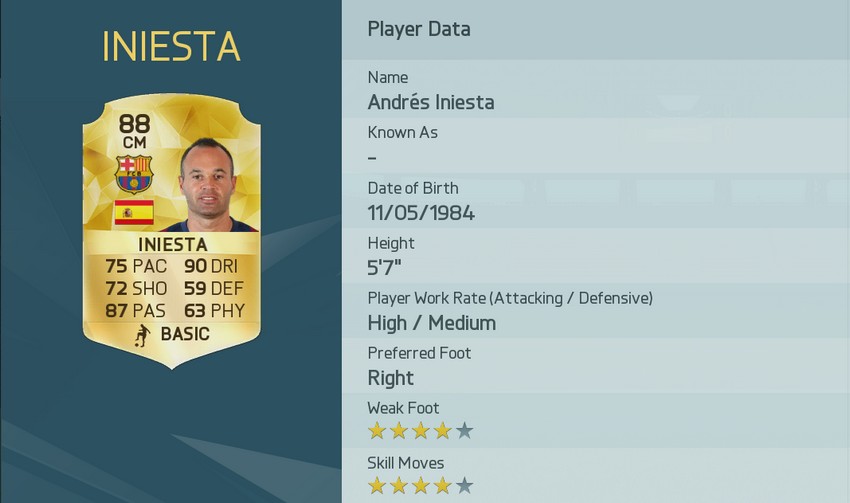 10-1
10. David Silva - Manchester City (England) - (+1 OVR)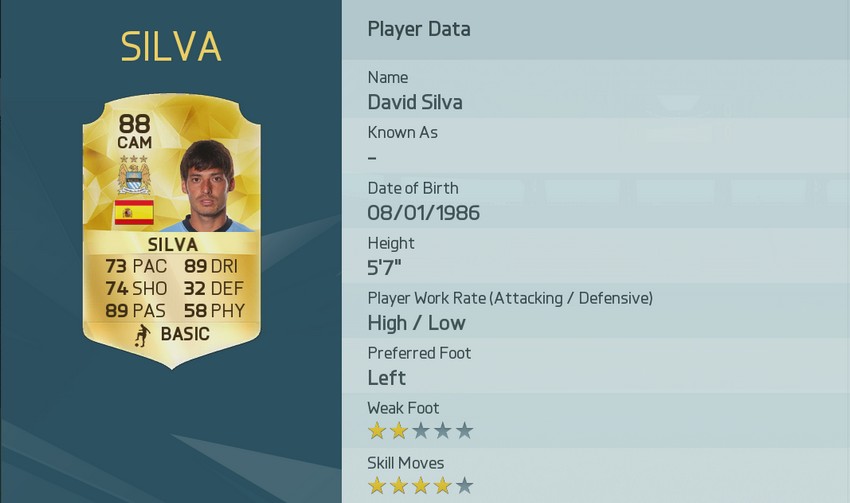 9. Thiago Silva - Paris Saint-Germain (France) - (+1 OVR)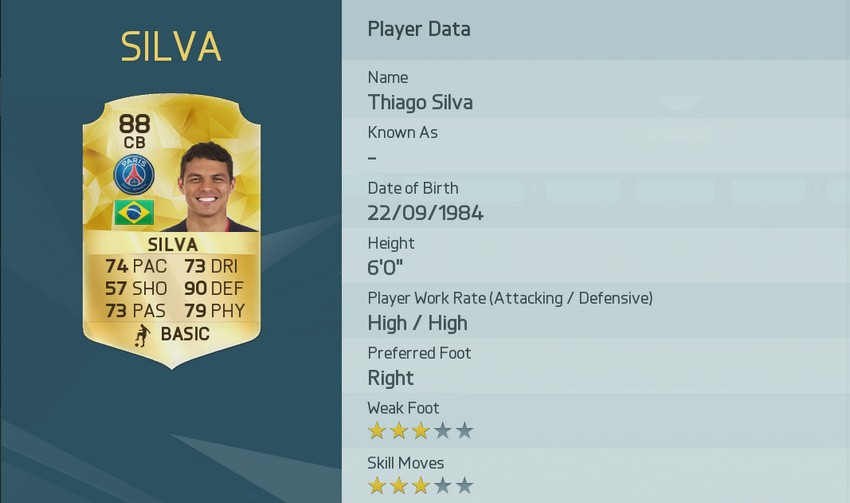 8. Neymar Jr. - FC Barcelona (Spain) - (+1 OVR)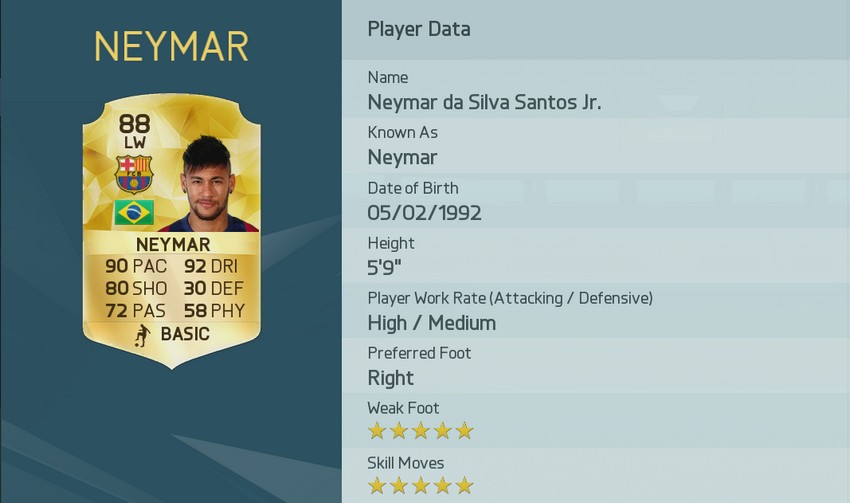 7. Zlatan Ibrahimović - Paris Saint-Germain (France) - (-1 OVR)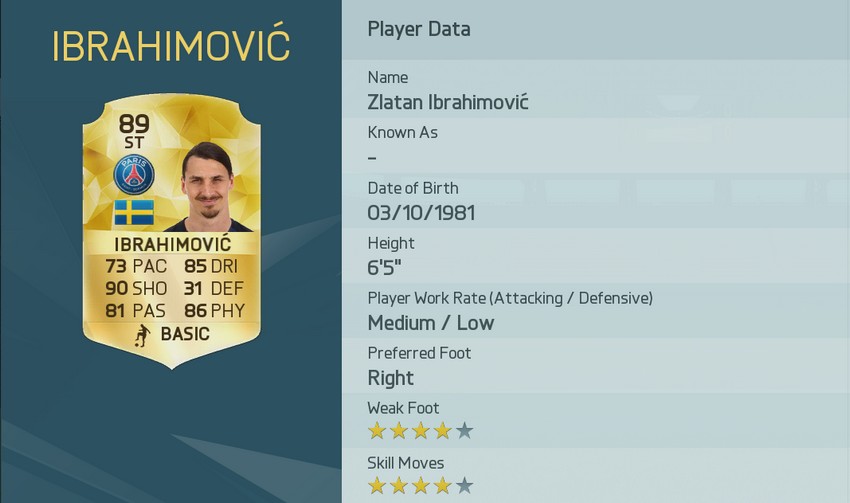 6. Eden Hazard - Chelsea FC (England) - (+1 OVR)
5. Arjen Robben - FC Bayern München (Germany)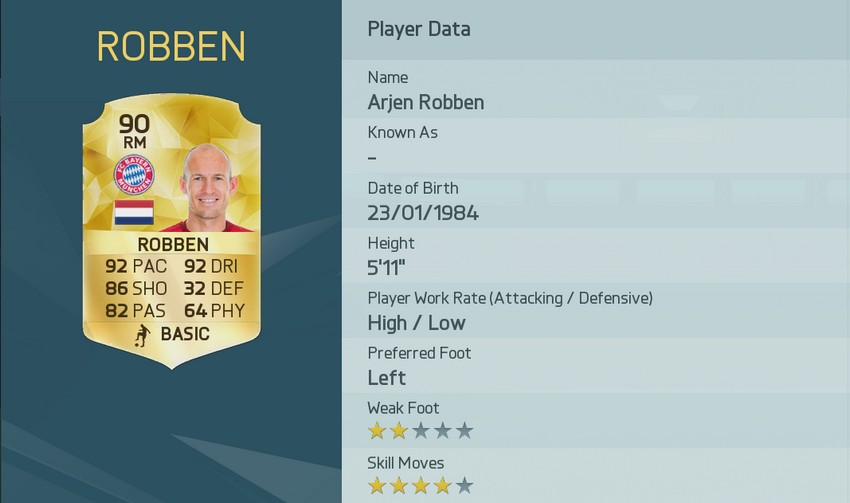 4. Manuel Neuer - FC Bayern München (Germany)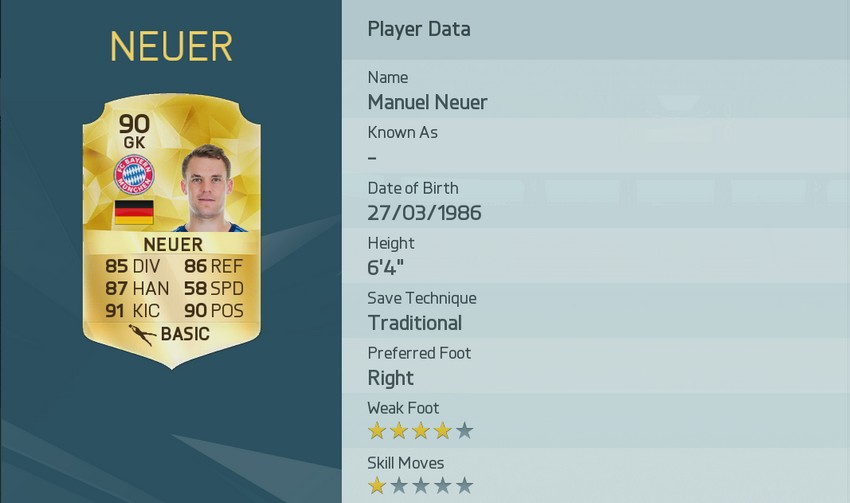 3. Luis Suárez - FC Barcelona (Spain) - (+1 OVR)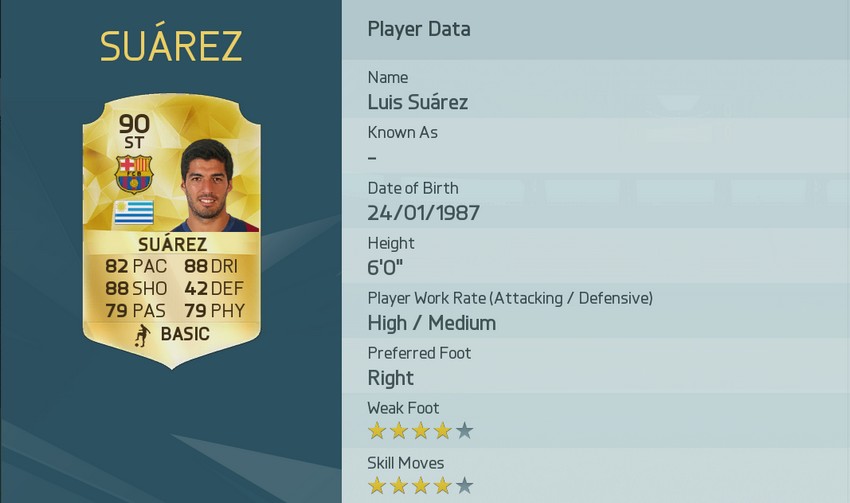 2. Cristiano Ronaldo - Real Madrid CF (Spain) - (+1 OVR)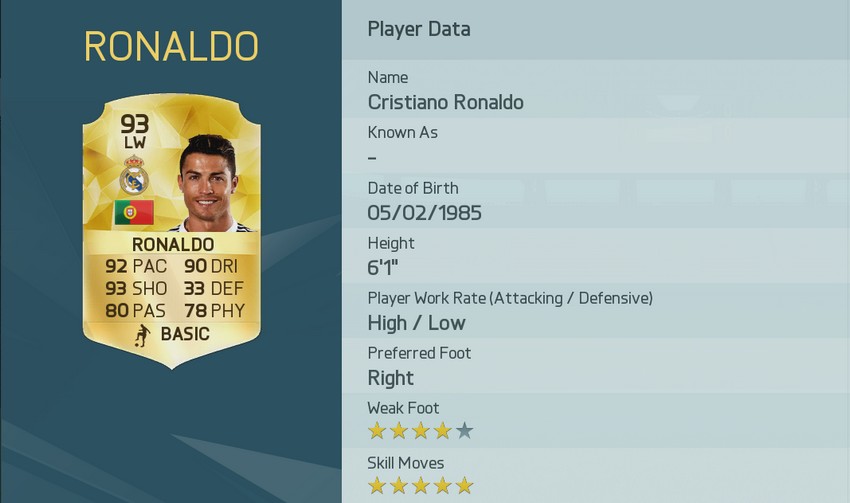 1. Lionel Messi - FC Barcelona (Spain) - (+1 OVR)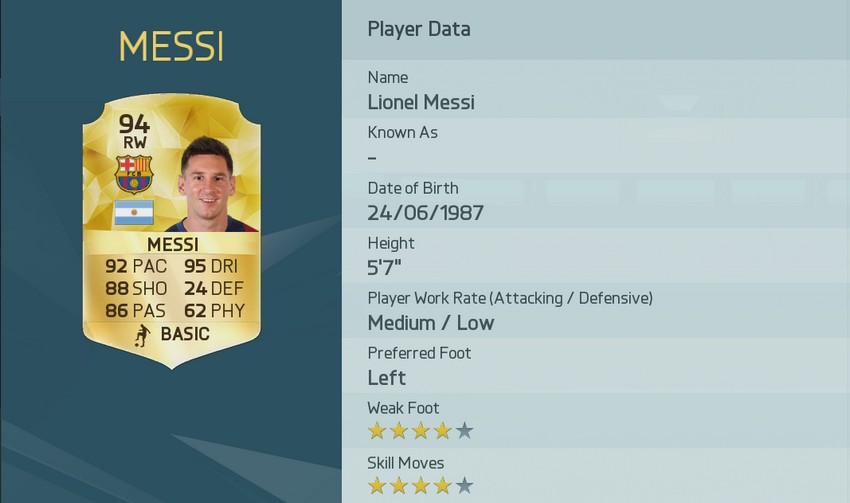 ---