Posted September 14th at 5:00pm.
WORLD CUP OF HOCKEY | #NHL17Contest
NHL 17 is celebrating the World Cup of Hockey by giving hockey fans awesome prizes throughout the tournament, including free copies of NHL 17, adidas World Cup of Hockey prize packs, and PlayStation 4 consoles with a copy of the game included! All you have to do is watch the World Cup games and tweet to win.
HERE'S HOW IT WORKS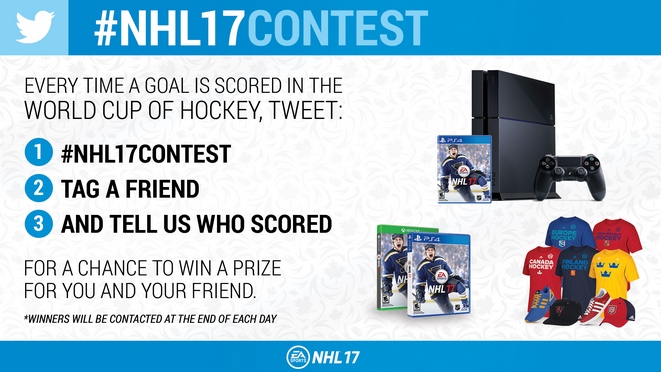 During the tournament between September 17 and October, every time a goal is scored in the World Cup of Hockey, Tweet using the hashtag #NHL17Contest, tag a friend and tell us who scored the goal for a chance to win a prize for you and your friend.
Each day of the tournament, giveaway prizes include:
• 10 winners will receive two digital copies of NHL 17, one for the winner and one for their tagged friend.
• One adidas World Cup of Hockey prize pack, which includes a customizable pair of mi adidas shoes or a World Cup of Hockey team hat and t-shirt.
• One PlayStation 4 console with a copy of NHL 17 included.
The World Cup of Hockey runs from September 17 to October, which means you have 14 days worth of World Cup goals to Tweet and be eligible for games, adidas gear, or a PlayStation 4.
See the #NHL17Contest Rules and Regulations for complete details.
By entering the #NHL17 contest I have read and accept the Official Rules.

WORLD CUP OF HOCKEY SIMULATION
It is almost time to drop the puck at the World Cup of Hockey. With one of the year's biggest competitions about to begin, EA SPORTS NHL is simulating it to see who will be crowned the World Cup of Hockey champion for the first time in 12 years.
Can Team Canada prove they are still on top of the hockey world? Will Team USA be able to crush their competition? Will an underdog rise up? Will the youthful Team North America be able to triumph over their more experienced competitors? Or will a European nation unite for victory? Watch the simulation and keep reading to find out!
Sidney Crosby and Team Canada coasted their way through Group A play with three wins. Team Europe put up a fight against Team USA and Team Czech Republic, pushing both teams to overtime but failed to come together for a victory. The group deciding matchup was on the final day, where Team USA found themselves checking out of the tournament after a brilliant goaltending performance by Czech goaltender Petr Mrazek, punching Team Czech Republic's ticket into the semi-finals.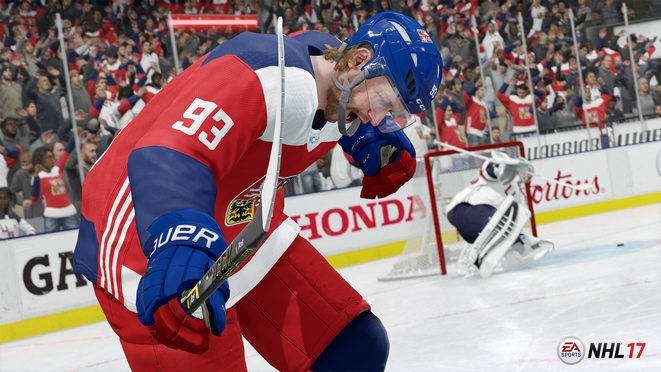 In Group B, Team Finland struggled defensively throughout the tournament and found themselves winless. The potent Team Russia offense could not overcome their defensive struggles, as they managed to drop both of their games to Team North America and Team Sweden but bounced back to beat Team Finland.
With top two teams of Group B set, Team Sweden and Team North America battled to decide who would win the group and face Team Czech Republic. In a tightly contested matchup, the young guns of North America stole the Group B crown from Sweden with a 3-2 overtime victory.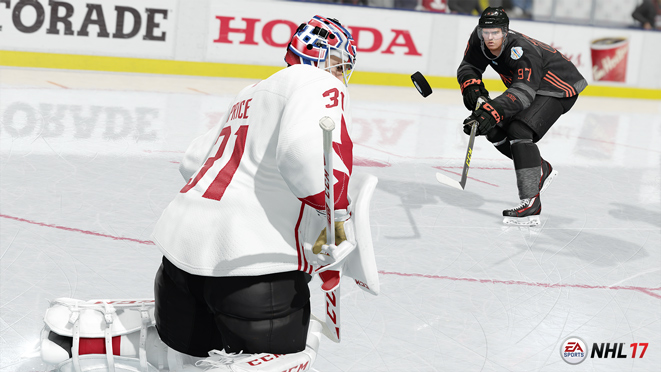 Goaltending reigned supreme in the semi-finals, as the offenses were shut down. Two of the game's best veteran netminders faced off in the first semi-final, as Carey Price and Team Canada took on Henrik Lundqvist and Team Sweden. In a rematch of the 2014 gold medal game, Canada once again triumphed winning 2-1.
In the second semi-final, the game's brightest up-and-coming goalies in Petr Mrazek and Matt Murray dueled it out, but in the end North America's offense proved to be too much as North America squeaks on through to the finals to face Team Canada with a 2-1 victory.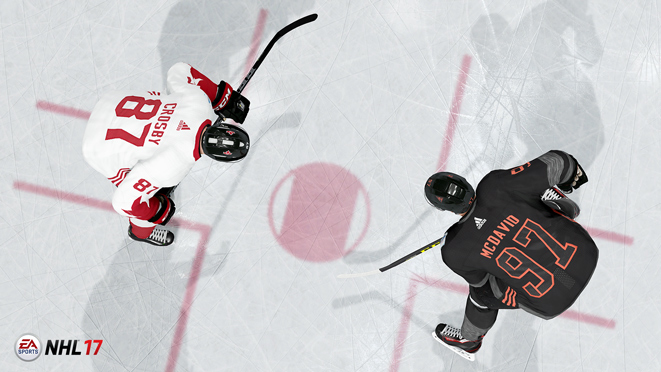 The finals of the World Cup of Hockey sees youth combat experience. Speed against knowledge. And the highly anticipated matchup between Crosby and McDavid. Canada got off to a dominant start in the finals, winning the first game in the best-of-three 4-1 thanks to a dominant performance by John Tavares. Team North America battled back in game two and squeaked out a 3-2 victory.
It all came down to the third and final game. Both teams bunkered down and played a physical, defensive-oriented game. In the end, Carey Price and the experienced Team Canada team shut the door on Team North America, securing a 2-1 victory and the World Cup of Hockey title for Team Canada.
---
NHL 17 is in stores September 13, 2016 - pre-order your copy today!
Never miss a beat, make sure to follow us on Facebook and Twitter.
Sign-up to receive emails about EA SPORTS NHL and EA products, news, events and promotions