NHL Moments Live - Comeback in the Peg
Posted January 31st at 12:00am.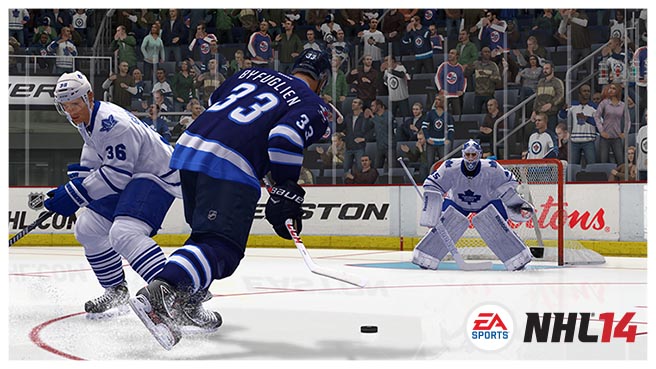 NHL Moments Live lets you relive or recreate some of the most exciting situations from the current NHL Season. Complete this week's NHL Moments Live and face off with new challenges in NHL 14.
Summary:
On January 25, 2014, the Toronto Maple Leafs traveled to Winnipeg to take on the Jets. The hosts led the contest 4-1 early in the second, but goals late in the second period by Toronto's Troy Bodie and Tim Gleason reduced the lead to one. Then, with two minutes left in regulation, the Maple Leafs' Phil Kessel tied the game and forced overtime. The Leafs comeback fell short in the extra frame when Winnipeg's Dustin Byfuglien let off a wrister pass Toronto's Jonathan Bernier, giving the home side a 5-4 victory.
Objective:
Take control of the Toronto Maple Leafs with 11:47 left in the 2nd period and win the game. CAN YOU CHANGE HISTORY?
Reward:
Rookie – 50
Pro – 100
All-Star – 250
Superstar – 500