Posted August 5th at 12:00am.
The last five Stanley Cup champions have had one of these elite defenseman manning the blue line. There is a solid mix of offensive flair and defensive awareness with this group.
Rating attributes are categorized into six different categories: Puck Skills, Senses, Shooting, Defense, Skating, and Physicality.
5. Zdeno Chara - Boston Bruins - 91 Overall
Summary: The 6'9 Chara is an intimidating force every time he steps on the ice. With 5 star Defense and Physicality - he isn't the type of player you want to battle with in the corner with. His (95) Shot Power also makes him one of the leagues deadliest shooters from the point.
4. Drew Doughty - Los Angeles Kings - 91 Overall
Summary: The two time Olympic gold and Stanley Cup champion comes in as our number four defenseman. Doughty possess elite offensive attributes with (90) Speed, Agility, Acceleration and (93) Puck Control. High potential also leaves room for Drew to get better even better.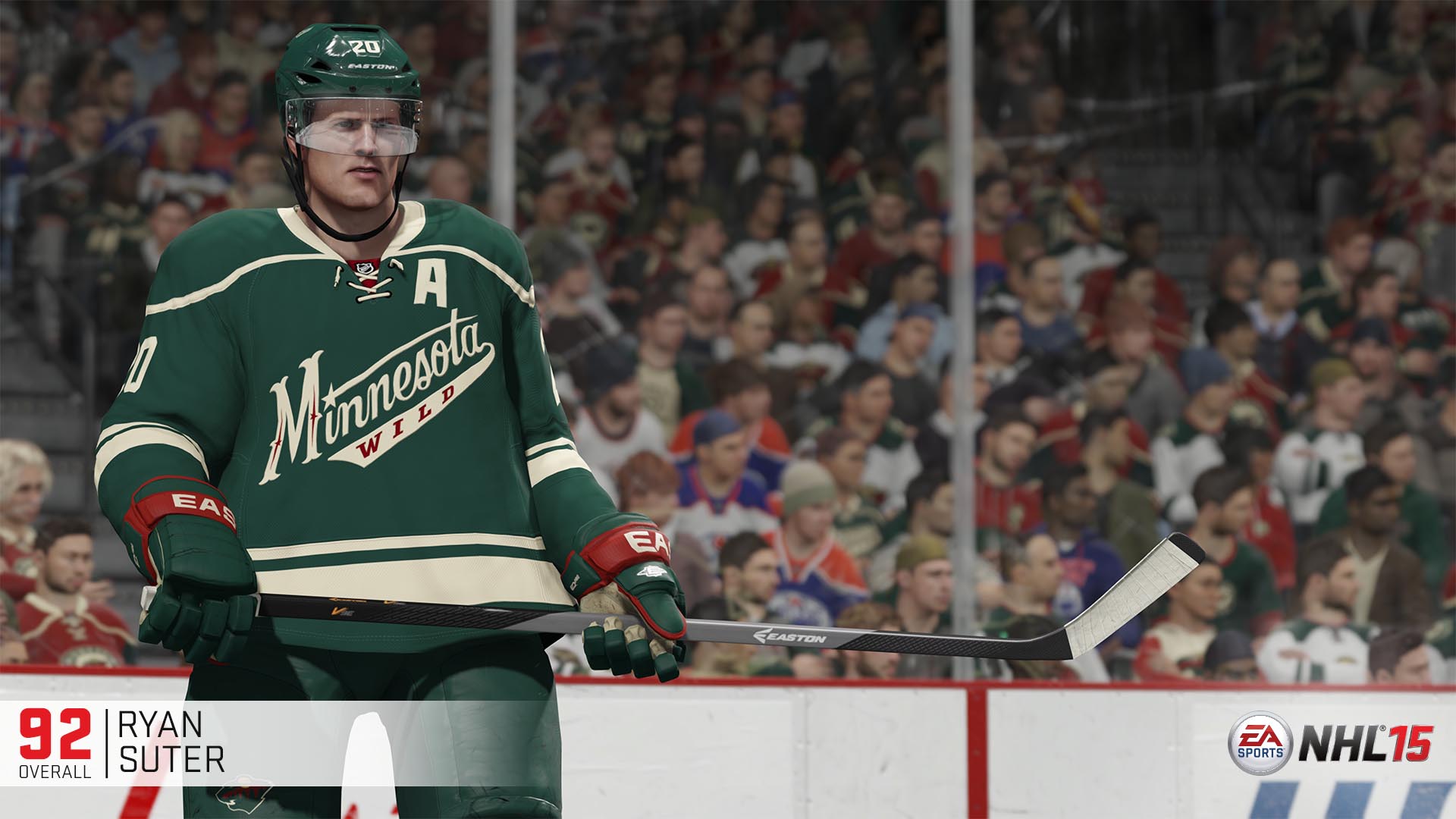 3. Ryan Suter - Minnesota Wild - 92 Overall
Minnesota's minute muncher is excellent across all 6 attributes categories. His (93) Def. Awareness and (91) Shot Blocking and Stick Checking making him one of the league's best at protecting his own zone.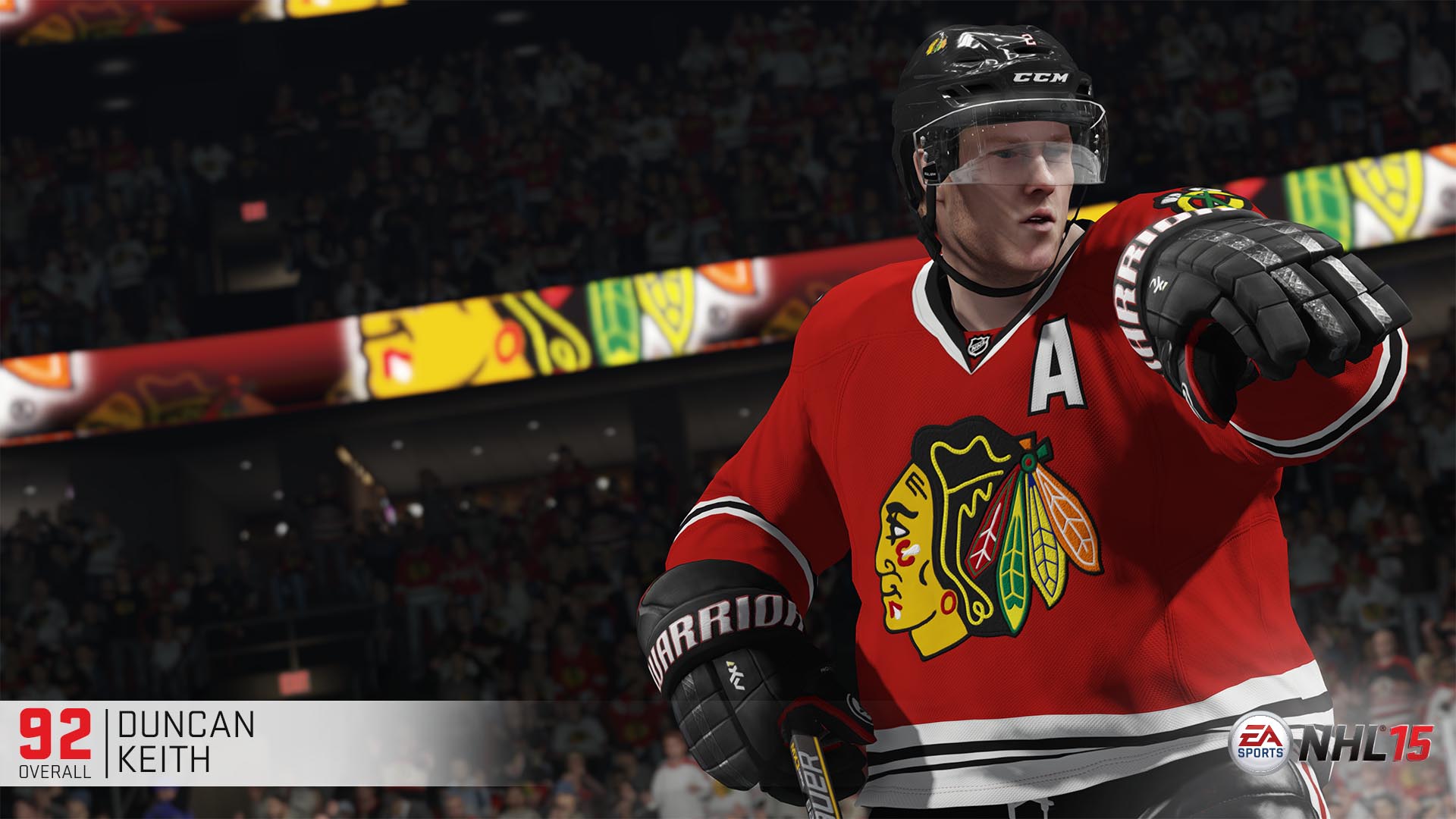 2. Duncan Keith - Chicago Blackhawks - 92 Overall
Last year's Norris Trophy winner lacks that huge physical element to his game, but makes up for it with 5 star Puck Skills, Senses, Skating and Defense attributes.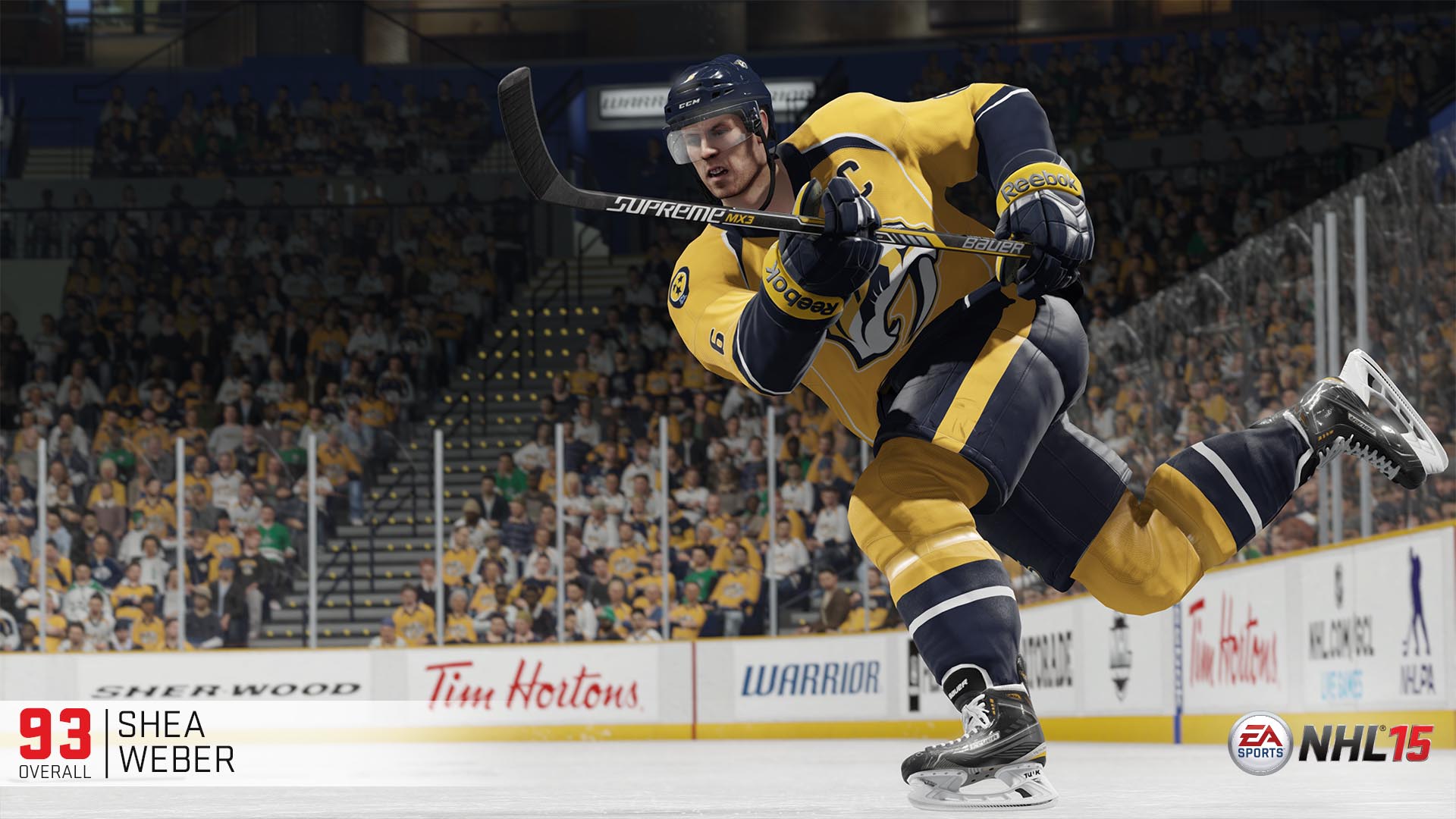 1. Shea Weber - Nashville Predators - 93 Overall
Weber comes in as our top rated NHL defenseman as he is an absolute force in all three zones. Shea has 5 star Shooting, Defense, and Physical skills – and over (90) rated stats in all 6 attribute categories.

NHL 15 is now available for pre-order. Experience True Hockey Physics, The Next Generation Hockey Player, NBC Sports™ Broadcast Package, and much more.
Stay in the conversation of all things NHL, follow us on Facebook and Twitter.