NHL 15 - Cover Vote
Posted May 21st at 12:00am.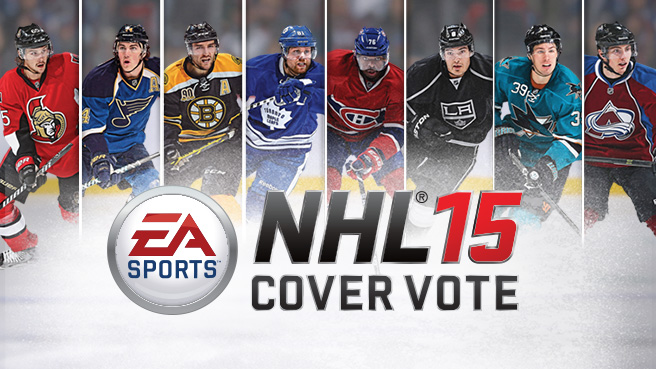 Who will be the face of the next-generation of hockey? You decide! This year, eight players who represent the next-generation of the NHL have been chosen to compete for the cover of NHL 15. All you have to do is head to NHL.com/CoverVote to cast your vote.
Voting ends June 1 and the winner will be announced during the 2014 NHL Awards on June 24.

NHL 15 Voting Schedule:
Quarterfinals: May 5 – May 18, 2014.
Semi-Finals: May 19 – May 25, 2014.
Finals: May 26 – June 1, 2014.

Everyday fans can vote on Twitter or Instagram by creating a post containing a player(s) hashtag. DOUBLE your vote on Twitter Thursday when any post containing a hashtag(s) will count as two votes for the player(s) mentioned. Fans can join the conversation about the cover vote every day by using #NHL15CoverVote on Twitter and Instagram*.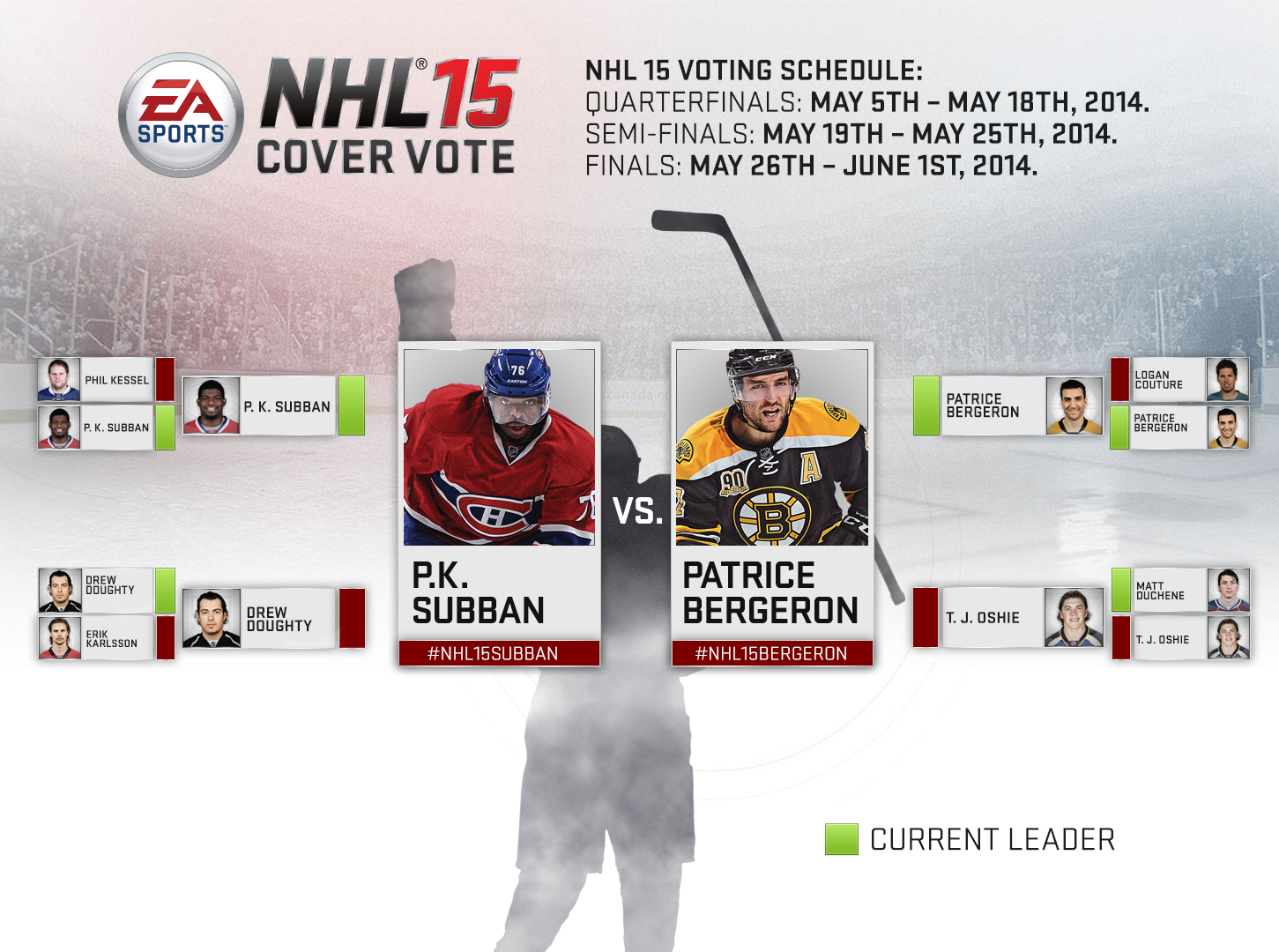 Player Hashtags:
Erik Karlsson - #NHL15Karlsson
Logan Couture - #NHL15Couture
T.J Oshie - #NHL15Oshie
P.K Subban - #NHL15Subban
Drew Doughty - #NHL15Doughty
Phil Kessel - #NHL15Kessel
Matt Duchene - #NHL15Duchene
Patrice Bergeron - #NHL15Bergeron
*Posts on Twitter and Instagram that contain multiple hashtags of the same player will only count as one (1) vote.
NHL 15 is now available for pre-order. Experience True Hockey Physics, The Next Generation Hockey Player, NBC Sports™ Broadcast Package, and much more.
Stay in the conversation of all things NHL and follow us on Facebook and Twitter.