Posted March 1st at 12:00am.
The NHL Trade Deadline is fast approaching with most organizations fitting into one of two categories: some are looking to unload and reload for the future, while others want to reinforce a squad that hopes to lift the Stanley Cup in June.
The NHL 14 team broke down the ten players we could see move before the deadline passes.
What do you think of these potential swaps? Let us know on Facebook or Twitter.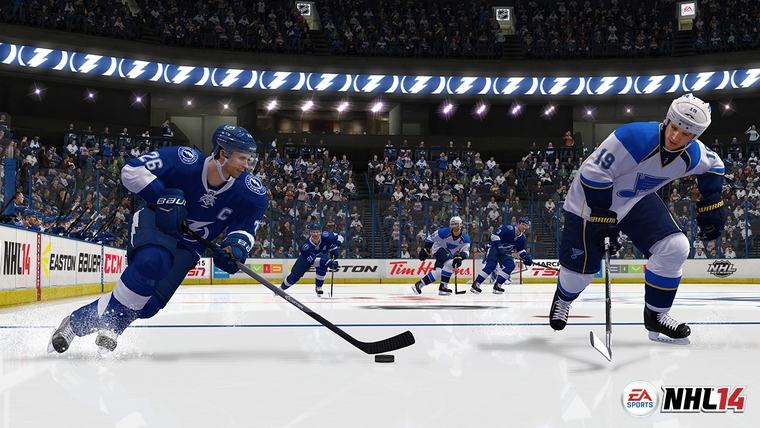 Martin St. Louis
Current team: Tampa Bay Lightning
If the trade request rumors are true, Lightning GM Steve Yzerman will do everything he can to convince St. Louis to stick around. If he can't, then it's anyone's guess where he could land. With the Lightning almost assured a playoff spot, look for them to try and get back pieces that will help them now rather than later. If he's moved, keep an eye on the New York Rangers.
*Editor's note: Martin St. Louis was traded to the New York Rangers for Forward Ryan Callahan (referenced below), a 1st-round pick (2015) and conditional 2nd-round pick (2014).
Thomas Vanek
Current team: New York Islanders
Vanek has already said that he wants to test free-agency this summer, so expect the Islanders to unload him before the deadline, especially without leader John Tavares to help the Isles push for a playoff spot. Just about any team in the playoff picture would benefit with Vanek's offensive pedigree, but figure the LA Kings and Pittsburgh Penguins as teams that could land the Austrian.
*Editor's note: Vanek was traded to the Montreal Canadiens, along with a conditional 5th-round pick (2014) for Sebastien Collberg and a conditional 2nd-round pick (2014)
Matt Moulson
Current team: Buffalo Sabres
Moulson, traded earlier this season, may be playing for a third team this season. He's a 30+ goal scorer with a lot of potential, and teams that can't land Vanek may look at Matt as an alternative. The Ottawa Senators may be a potential landing spot for Moulson. Interestingly enough, the Islanders traded Moulson to get Vanek earlier in the year.
*Editor's note: Matt Moulson and teammate Cody McCormick were traded to the Minnesota Wild for Torrey Mitchell and a TBA Draft pick.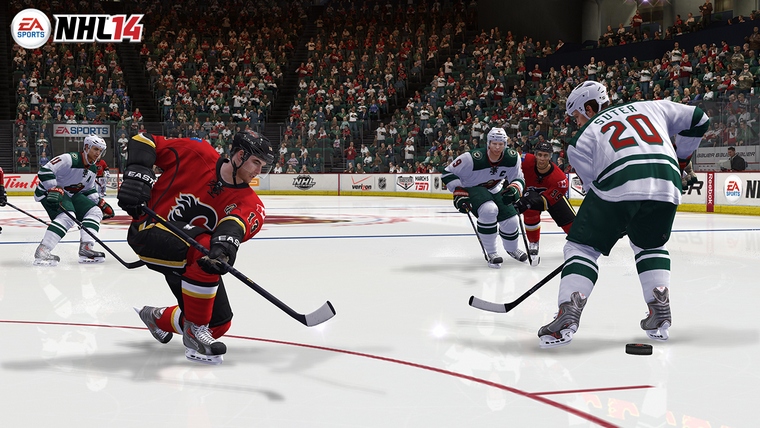 Mike Cammalleri
Current team: Calgary Flames
Cammalleri has plenty of playoff experience but would be better suited playing for a different team. If the Flames can't reach a deal with him over the next few days, he could be shipped out. With a no-trade clause attached to his current contract, he can veto any potential trade offers. If attractive destination like LA, Vancouver and Detroit become contenders for his services, look for him to waive that clause.
P.A Parenteau
Current team: Colorado Avalanche
For some reason, the playmaking Parenteau has fallen out of favor with Avs' coach Patrick Roy and will likely be moved. With two years and four million dollars in compensation still left on his current contract, teams looking for his services will be picking up an investment, not a rental. He could do well as a member of the Montreal Canadiens, New York Rangers, Vancouver Canucks or Ottawa Senators.
David Legwand
Current team: Nashville Predators
Legwand's long career in Nashville may finally be ending. The speedy two-way forward is a great option for a playoff team looking to add depth to their roster, especially if they need a third line center. With his versatility, Legwand could be a good fit on almost any squad.
*Editor's note: David Legwand is now a Detroit Red Wing. He was traded for Patrick Eaves and a TBA 3rd-round pick.
Ryan Miller
Current team: Buffalo Sabres
Miller is still one of the best goalies in the sport, and just about any team with questions about their own goaltenders would love to have him. Buffalo will likely demand at least a first-rounder and a high-end prospect in return and in today's market, there are only a few teams that could make that kind of offer. The St. Louis Blues and Minnesota Wild are two teams heading to the playoffs that could use Miller to ensure a longer playoff run.
*Editor's note: Only minutes after we published our piece, Ryan Miller and teammate Steve Ott were traded to the St. Louis Blues (we were right!) for Jaroslav Halak, Chris Stewart, William Carrier, a first-round draft pick in 2015 and a third-round pick in 2016.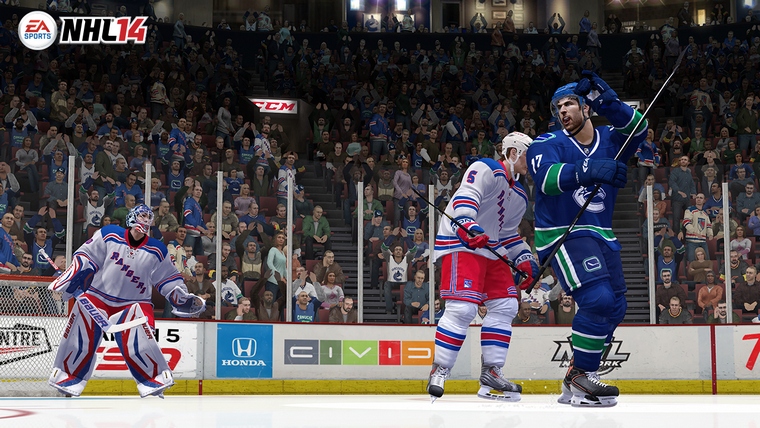 Ryan Kesler
Current team: Vancouver Canucks
The Canucks need to seriously look at retooling their team. Trading Kesler would allow Vancouver to get young pieces back that could jump start a much needed reboot. Although he has lost a bit of a step, Kesler is exactly the type of player that teams covet going into the playoffs. Possible landing spots include Pittsburgh, Philadelphia, Columbus or the New York Rangers.
Ryan Callahan
Current team: New York Rangers
With rumors surfacing about Callahan's contract demands, chances are that the Rangers will look to see if they can unload him at the deadline. The talk is that either the St. Louis Blues or Anaheim Ducks are interested in Callahan, but the Rangers may end up holding onto him in the end to help their own playoff push.
*Editor's note: Ryan Callahan was traded to the Tampa Bay Lightning for Martin St. Louis (referenced above).
James Reimer
Current team: Toronto Maple Leafs
Jonathan Bernier has become the number one goalie in Toronto and that means Reimer's days in the T-dot could be coming to a close. Toronto will likely try to unload him to either a non-playoff contender or a team in the Western Conference. The Calgary Flames and New York Islanders are both in need of a strong starting goalie and both have options available to offer in return, so we could see him going to either team.
What do you think of our assessments? Are we on to something or should we stick to making video games?
Watch the Trade Deadline unfold and hop onto NHL 14 the following week to take the new rosters for a test drive.
NHL 14 is now available in stores, only on PlayStation 3 and Xbox 360. Order your copy today.
Stay in the conversation with NHL 14: Like us on Facebook and Follow us on Twitter.