Posted June 6th at 12:00am.
Delivered in an action-packed third-person presentation and powered by Fight Night Technology, the all-new Enforcer Engine offers the most authentic and exhilarating hockey fighting experience ever.
Watch the NHL 14 Enforcer Engine Gameplay Trailer for an in-depth look at the feature, including a behind-the-scenes look at the EA SPORTS technology used to create it:
All-new Third Person Presentation
Say goodbye to the first-person fighting system that was introduced in NHL 10. The Enforcer Engine brings an all-new authentic third-person experience that will never break you away from the on-ice action.
User-Controlled Post-Fight Celebrations
Fights are intense. Winning one is electrifying. You can now celebrate the thrill of winning a fight by engaging the crowd or taunting your opponent using user-controlled celebrations.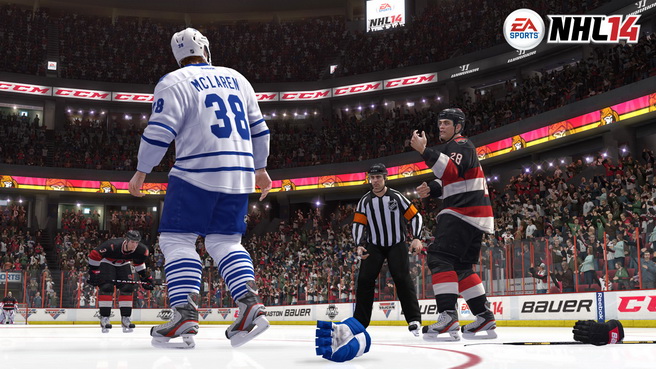 Everyone is Live
No more first person fighting mini-game where everyone leaves the ice. Players on the ice will interact with each other, pairing off and jostling. The officials will also be a part of the action.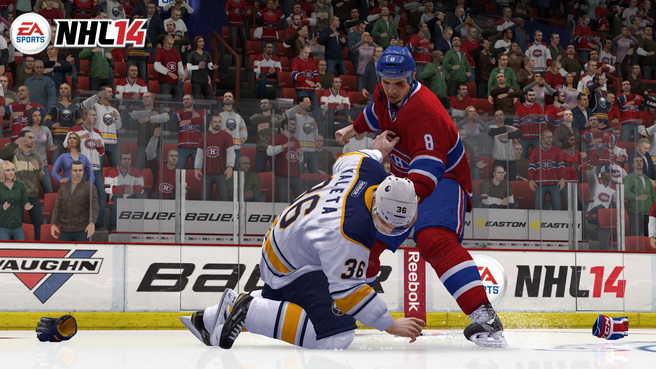 Real-fight Damage
The black eyes, bruises and lumps you take in a fight will last throughout the game. NHL hockey can be a battle. Now you'll have the scars to prove it.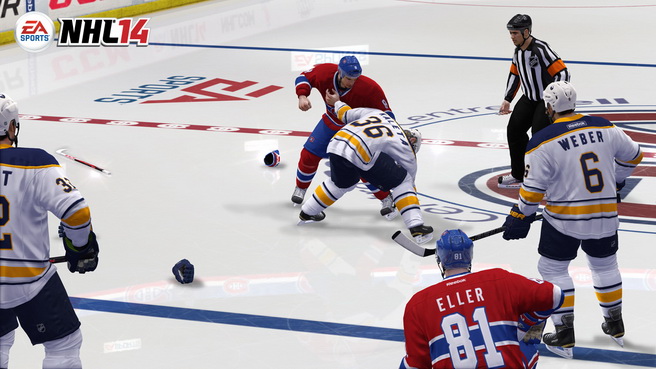 All-new Heat of the Moment Fights
The Enforcer Engine adds 'Heat of the Moment' fights. With our old fighting system, fights were started manually and combatants had to agree to square off. In NHL 14, fights can begin if you break the hockey code.
For example, if you lay a big hit on a team's superstar or run their goalie, you'll have to answer for it. The team's tough guy will come after you and you'll be forced to drop the gloves. Not all players will answer the bell though, so don't start gooning the other team unless you've got someone to stand up for your superstars.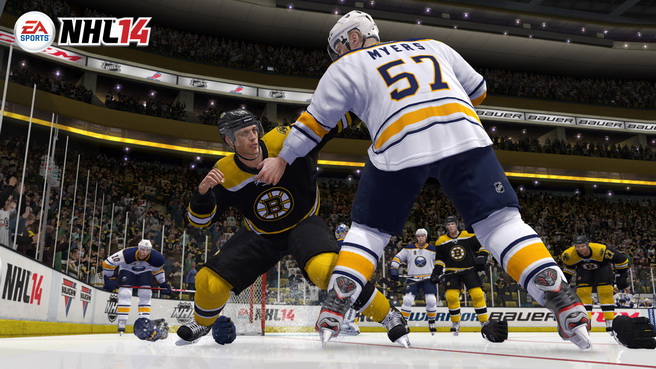 Size and Strength Matter
Physics-based Punch Targeting: Physics-based Punch Targeting now allows players of different sizes to square off, jostle and connect with punches. This ensures that size and strength matter; each player will feel different in a fight.
Fight Mechanics: Players can use push and pull techniques to get their opponent off balance, as well as block, dodge, and counter. Every action has a reaction and the key is timing it all together.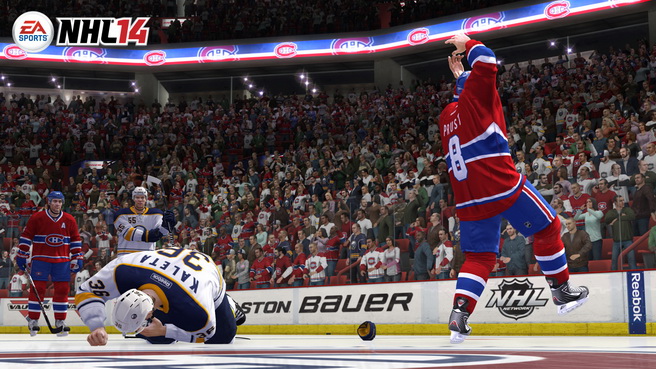 End a Fight with One Punch
Fights can be won in many ways and new this year, you can end a fight with one great punch. This will change the way you approach fighting as you block and jostle to defend yourself, while waiting for that perfect opportunity to land a strong counter.