NHL Moments Live - A Star is Born
Posted November 23rd at 12:00am.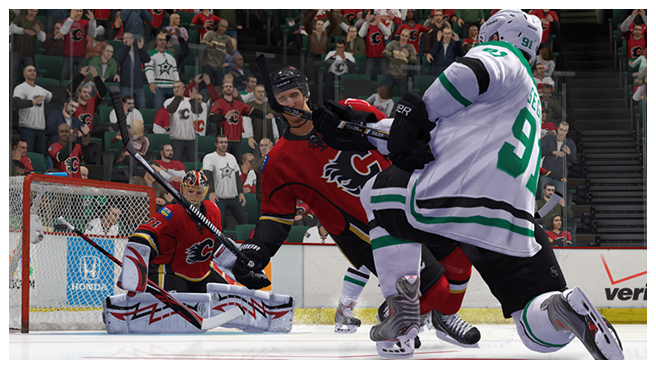 NHL Moments Live lets you relive or recreate some of the most exciting situations from the current NHL Season. Complete this week's NHL Moments Live and face off with new challenges each week in NHL 14.
Summary:
On November 14, 2013 the Dallas Stars took on the Calgary Flames in Alberta, led by the dynamic duo of Tyler Seguin and Jamie Benn. Tyler Seguin put on a show, scoring three points in one eight-minute stretch early in the second. Seguin would earn his hat trick just 30 seconds into the third and cap off his four-goal night with 3:39 remaining in the game. The pair would combine for 11 points, with Seguin scoring four goals and earning an assist, as the visiting Stars thrashed the hosts 7-3.
Objective:
With 4:37 left in the 3rd period, control Tyler Seguin and score his 4th goal and win the game. CAN YOU RECREATE HISTORY?
Reward:
Rookie – 50
Pro – 100
All-Star – 250
Superstar – 500
Beat this week's NHL Moments Live? Try one of the many other NHL Moments Live scenarios available, including some of best moments from last season.
NHL 14 is now available in stores. Pick up your copy today and experience Hockey Ultimate Team, NHL® Collision Physics, NHL 94 Anniversary mode and much more.
Stay in the conversation of all things NHL and follow us on Facebook and Twitter.