Maple Leaf Meltdown! - NHL Moments Live
Posted May 17th at 12:00am.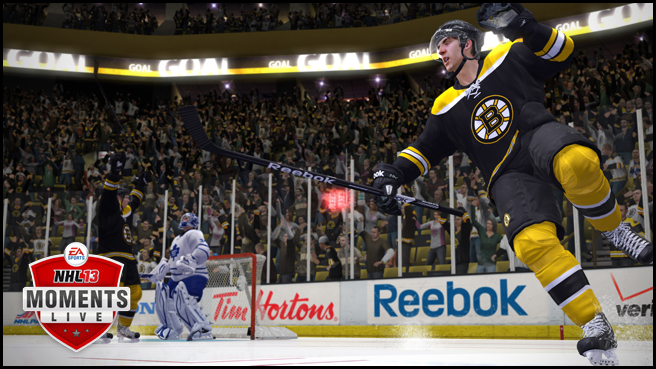 Summary:
On May 14th, 2013 the Boston Bruins took on the Toronto Maple Leafs in Game 7 of the Eastern Conference Quarter-finals. The Bruins were feeling the pressure after relinquishing a 3-1 series lead to the Leafs. Things were looking bleak for the B's as they were down 4-1 with just over 10 minutes remaining in the 3rd period. That all changed when the B's were able to rally with two late goals in the final minutes of regulation to tie up the game at 4. The Bruins Patrice Bergeron would complete the epic comeback with the OT winner to give the B's a 5-4 win and advance to the conference Semi-Finals.
Objective:
With 11:02 left in the 3rd period, as the Boston Bruins, comeback and win the game. CAN YOU RE-CREATE HISTORY?
Reward:
Rookie – 100
Pro – 250
All-Star – 500
Superstar – 1000