Posted August 29th at 12:00am.
Want to know who made the list of the Top 50 highest-rated players list in NHL 14? We reveal ten players each day this week on this blog, starting at #50 and moving down to #1.
Although each player will receive an initial rating when the game launches in two weeks' time, NHL 14 features Dynamic Ratings Updates, so the player's performance in the real world results in changes to their in-game ratings.
Learn more about Dynamic Ratings Updates, and see how hot and cold streaks will affect player ratings in both Play Now and Online Versus modes*.
NHL 14 Player Ratings – Top 50
Player ratings are based on scouting reports provided by a professional NHL Scout and take both a player's offensive and defensive abilities into consideration.
Here are the Top 50 rated players in NHL 14 (click each player's link for detailed rating info):
50-41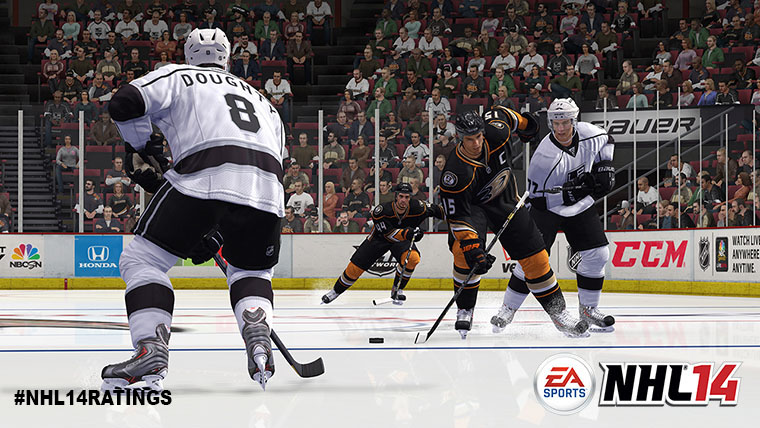 48, M. Pacioretty (MTL) – OVR 88
47. D. Byfuglien (WPG) – OVR 88
40-31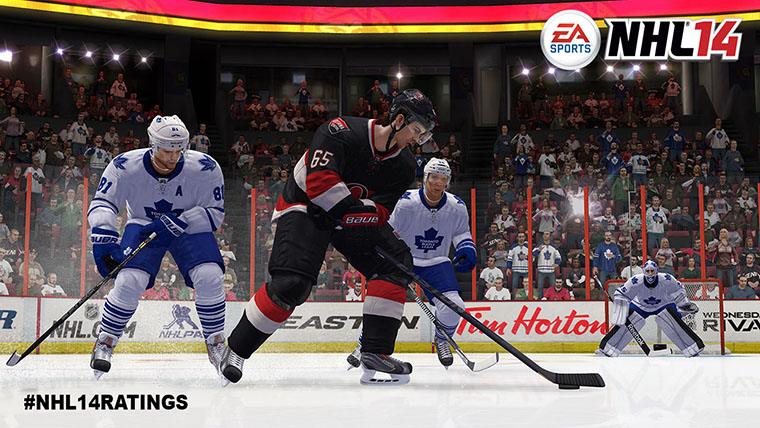 38. P.K. Subban (MTL) – OVR 88
34. E. Karlsson (OTT) – OVR 88
32. N. Kronwall (DET) – OVR 89
31. B. Seabrook (CHI) – OVR 89
30-21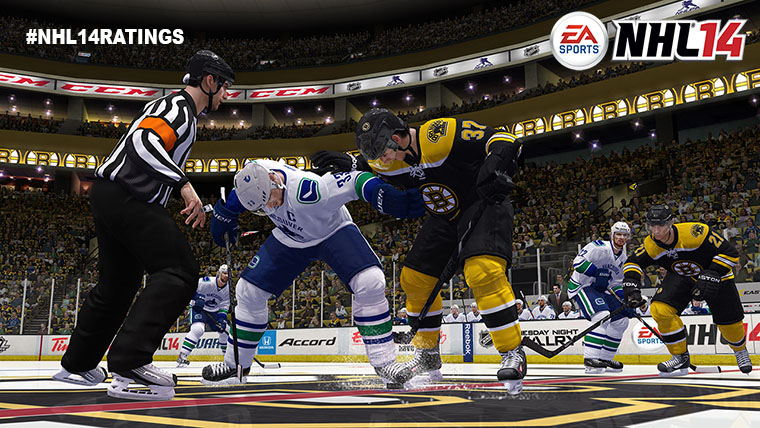 23. P. Bergeron (BOS) – OVR 89
20-11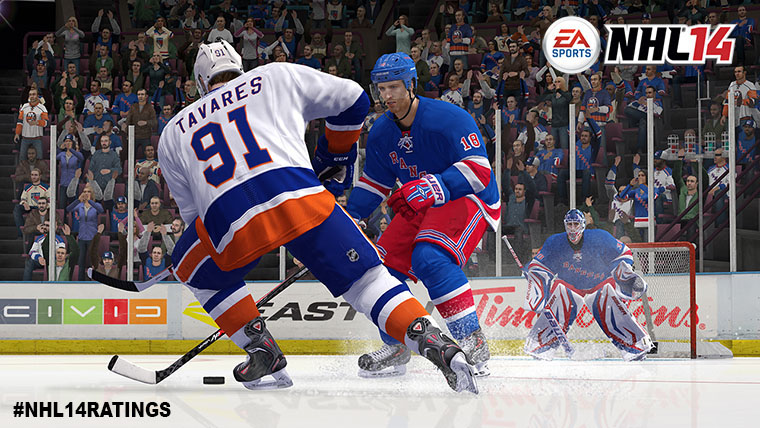 19. J. Thornton (SJS) – OVR 90
15. A. Pietrangelo (STL) – OVR 90
14. H. Zetterberg (DET) – OVR 90
11. H. Lundqvist (NYR) – OVR 91
10-1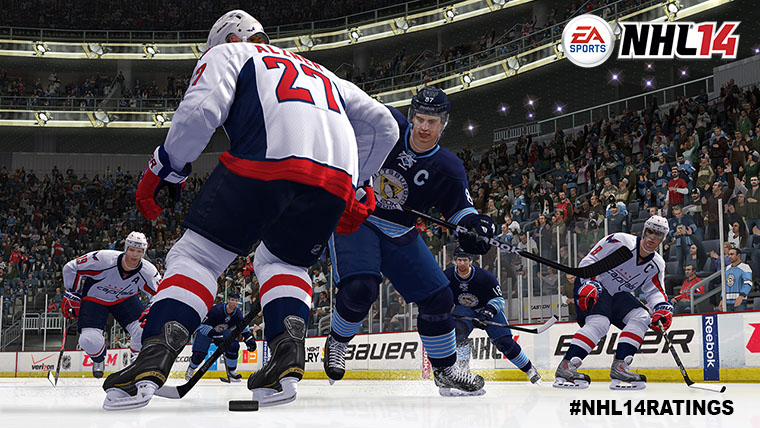 03. A. Ovechkin (WSH) – OVR 94
NHL 14 launches on September 10. Pre-order today for exclusive bonuses.
Like NHL 14 on Facebook and follow Twitter.
*Dynamic Ratings Updates will occur as and when made available. Online Connection Required.