NHL 14 Ultimate Team - Rare Items
Posted May 1st at 12:00am.
All items are not created equal. Rare items, such as players or jerseys, are less common than other items.
Each item category in Hockey Ultimate Team contains both rare and common items. Rare items are identified by a brighter color than more common items.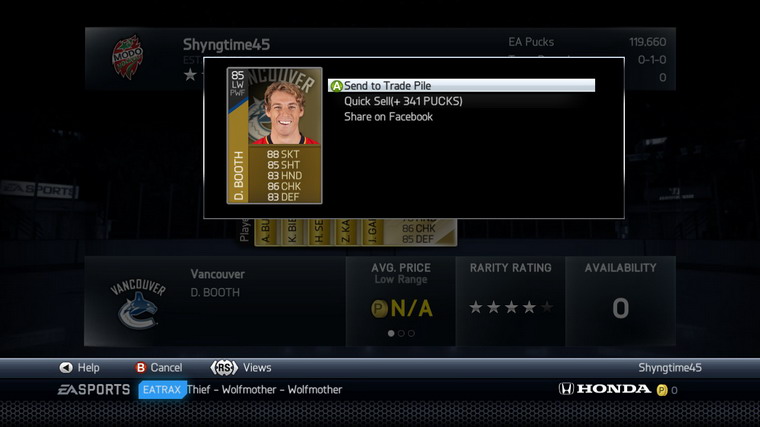 This year, NHL 14 makes it easier to tell an item's rarity in Hockey Ultimate Team. Within the Auction Assistant widget, a 5-star rarity rating bar will signal exactly how rare an item is relative to other items in the same class. The higher the star rating, the more difficult it will be to find that item in packs.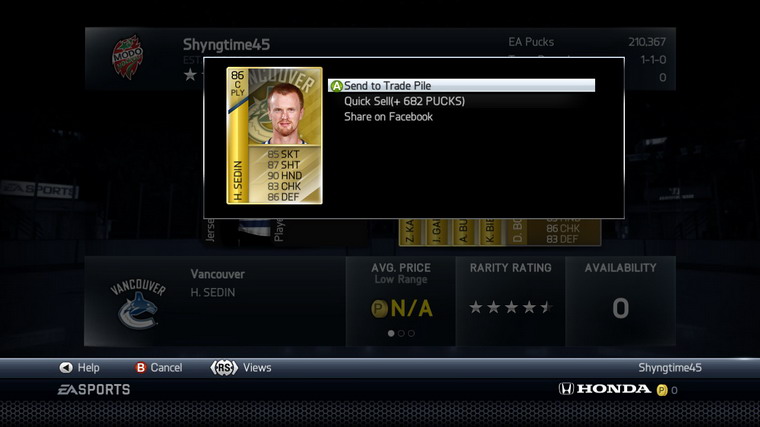 Rare items are very valuable to HUT users and can be used in a couple different ways to help build a dominant roster.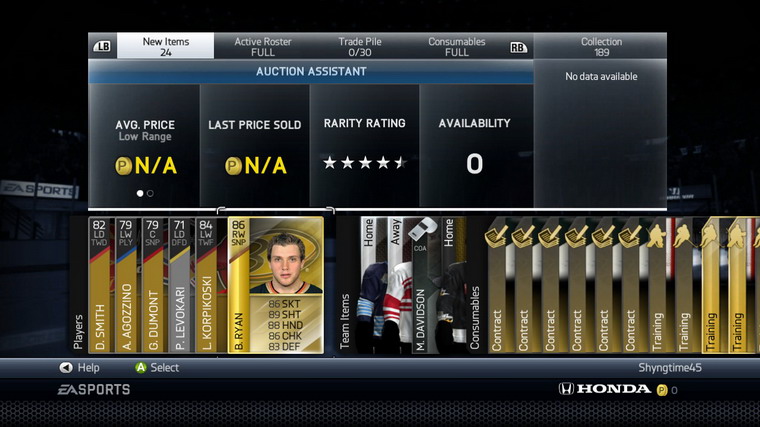 Rare items can earn a fortune in the Auction House. Successfully trading a rare item may result in obtaining other items that can seriously strengthen a squad.
Learn more about new features in NHL 14 Ultimate Team.
NHL 14 will be released on September 10 for Xbox 360 and PlayStation 3. Fans can learn more at the NHL 14 website. Pre-Order today to receive bonuses.
Stay in the conversation on all things NHL 14 by liking us on Facebook and following on Twitter.