NHL 14 Ultimate Team - Player of the Game
Posted May 1st at 12:00am.
The Hockey Ultimate Team Player of the Game is a rare, limited-edition player item that is based off of real life performances. If a player has a standout game during the NHL season, a Player of the Game special edition item may be released, but only for a very limited time. These players receive an extra boost to their ratings.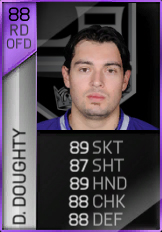 Availability for HUT Player of the Game items is shorter than even Team of the Week items, so be sure to keep an eye out for Player of the Game promotions on the HUT main menu banner. Player of the Game items will only be released once, so once they're gone, they're really gone.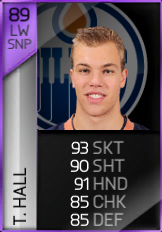 To nab a HUT Player of the Game, look in Gold or Promotional packs.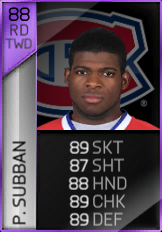 Learn more about new features in NHL 14 Ultimate Team.
NHL 14 will be released on September 10 for Xbox 360 and PlayStation 3. Fans can learn more at the NHL 14 website. Pre-Order today to receive bonuses (where applicable).
Stay in the conversation on all things NHL 14 by liking us on Facebook and following on Twitter.