NHL 14 - Hockey Ultimate Team Year-over-Year Incentives
Posted July 15th at 12:00am.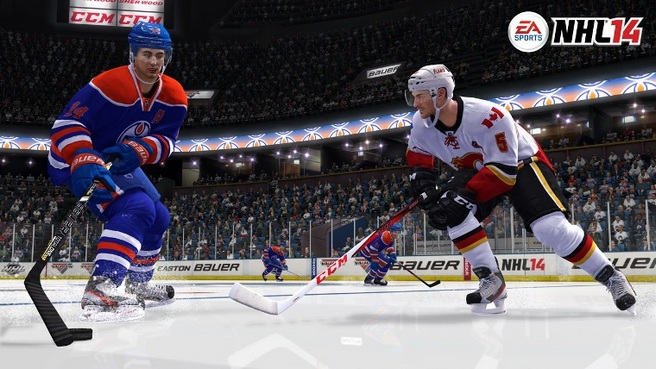 Returning Hockey Ultimate Team (HUT) 13 users who create a team in HUT 14 will be eligible for a one-time bonus of up to 150,000 EA Pucks in NHL 14. The EA Puck bonus for returning users will be determined by:
How many HUT games you have played in NHL 13.
The size of your HUT 13 player item collection
Your puck balance

The more HUT 13 games played, the bigger your collection, the bigger the Returning User Bonus...so, keep playing HUT 13!
Details:
Bonus is granted as a one-time offer per user account. Returning HUT users will need to actively redeem Returning User Bonus in HUT 14. Any progress, purchases, items in HUT collection, etc. will not be carried over from HUT 13 to HUT 14.

NHL 14 is now in stores, available on PlayStation 3 and Xbox 360. Stay in the conversation of all things hockey and NHL 14, follow us on Facebook and Twitter.