Posted July 27th at 12:00am.
NHL®14 will feature a number of key gameplay improvements for the series, including improved Hockey I.Q., better goal-scoring balance and more realistic goalie behavior.
This week, the NHL 14 dev team talks about the improvements made in to True Performance Skating.
Last year saw the introduction of physics-based skating and over 1,000 new skating animations to the EA SPORTS NHL franchise. In its second year, True Performance Skating features greater player responsiveness and unprecedented control through improved balance between speed and momentum, quicker pivots and enhanced lateral skating.
See the improvements in action:
Defensive Strafing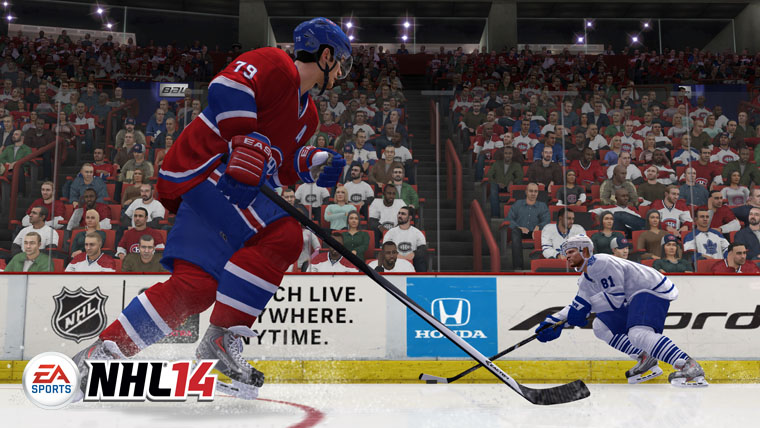 NHL 14 is all about gameplay balance, so we've improved True Performance Skating by adding lateral strafing, giving players the tools they need to play stronger defense.
Defensive strafing gives you the ability to move your player laterally across the ice while still facing the puck. By improving body positioning, defenders in NHL 14 will have more opportunities to make plays. You'll be able to force attacking players wide and then use a poke check, a stick lift or a well-timed hit to separate them from the puck.
Quicker Pivots
A big part of hockey is using quick changes in speed and direction to outmaneuver an opponent. Being able to defend those movements is important.
The speed of pivots has been improved in NHL 14 to ensure that players feel more responsive as they skate. Players will no longer appear flat-footed when they attempt to stay aligned with a streaking forward.
Improved High Speed Turning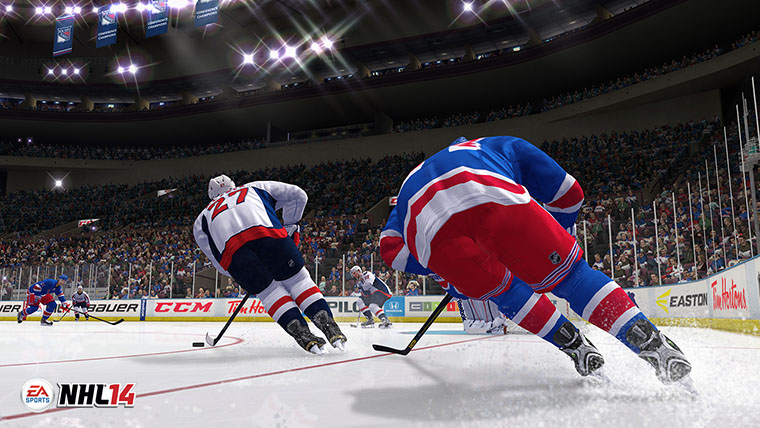 True Performance Skating introduced physics-based skating and this year, it has been further tuned to produce improved balance between speed and momentum. The result is that players will be able to make quicker cuts and sharper turns at high speeds, creating greater player responsiveness and control.
Linking 45-Degree Cuts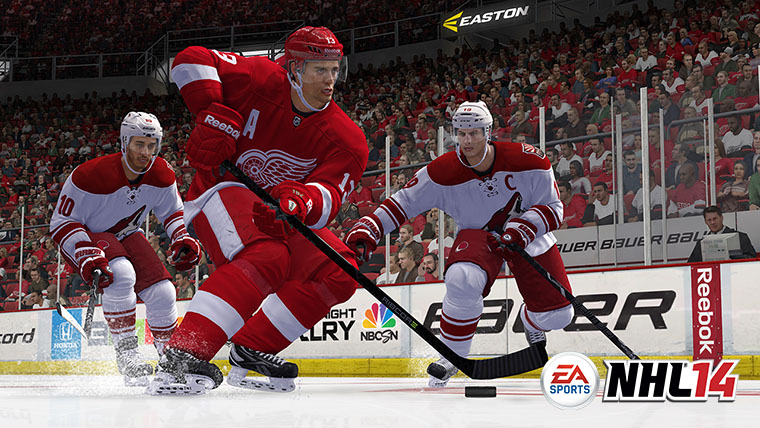 To protect against hits from the opposition, True Performance Skating allowed attacking skaters to perform 45-degree cuts to quickly change direction. This year, skaters will be able to perform multiple evasions without there being a delay in the action.
Learn more about all the other improvements to NHL 14.
NHL 14 hits store shelves on September 10th, only on PlayStation 3 and Xbox 360. Be sure to check out our NHL 14 Pre-Order Offers before it's too late.
Stay in the conversation and follow NHL 14 on Facebook and Twitter.