Posted July 24th at 12:00am.
Hockey players can be a superstitious bunch, whether they're riding a hot streak or a cold spell. Now the rosters of NHL 14 will more closely match the action on the ice.
NHL 14 introduces Dynamic Ratings Updates for the first time to the series, which bases in-game updates on real-world NHL performance for "Play Now" and "Online Versus" modes*.
If an NHL player has performed exceptionally well over a stretch of games, they may receive a temporary boost to their ratings. But if a player's performance has been lackluster, you may see their ratings change negatively.
Hot and Cold streaks will be initiated based on Points and Goals Scored for Forwards and Defensemen, while Goalies will be measured on Save Percentage. You can see if a player is on a Hot or Cold Streak, as well as their new ratings, in the following NHL 14 menus: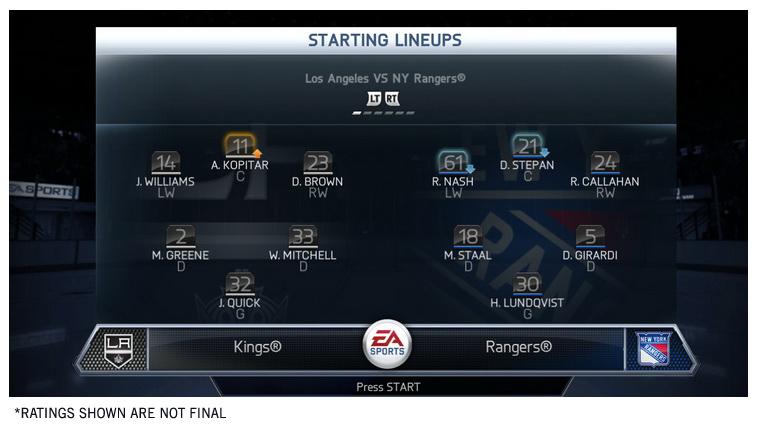 You'll be able to see if a player has a Hot or Cold Streak in the 'Starting Lineups' loading screen.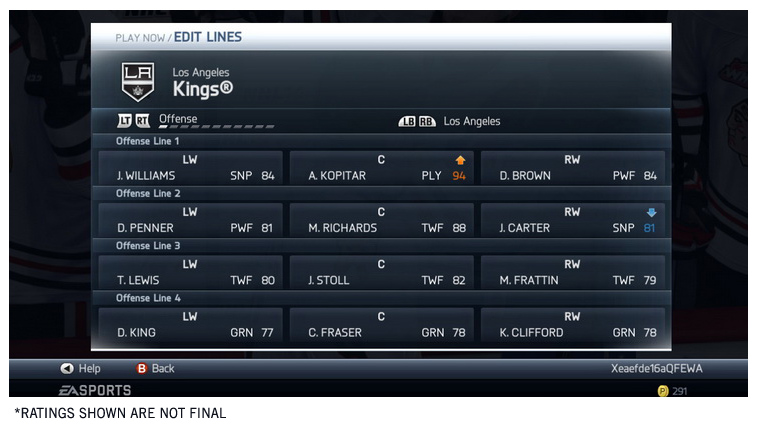 You'll see if a player has a Hot or Cold Streak and find their new rating in the 'Edit Lines' screen.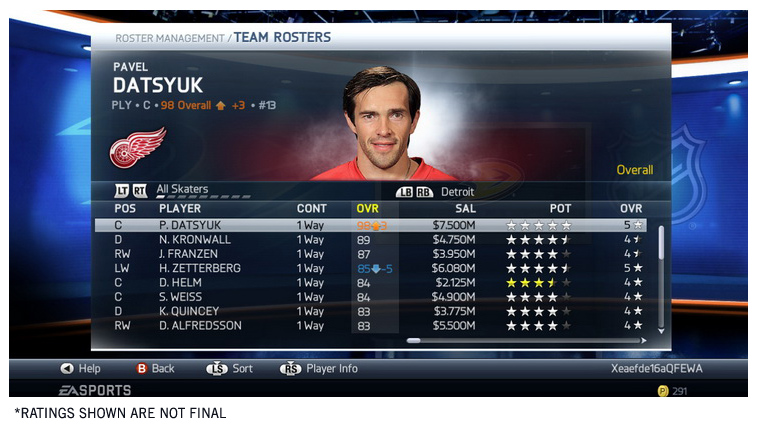 You'll be able to see how much a player's rating has changed based on their Hot or Cold Streak in the 'Team Rosters' screen.
You'll be able to see how a player's individual attributes have changed based on the ratings update in the 'Player Info' screen.
NHL 14 hits store shelves on September 10th, only on PlayStation 3 and Xbox 360. Available for a limited time, be sure to check out our NHL 14 Pre-Order Offers before it's too late.
Stay in the conversation of all things hockey and NHL 14, follow us on Facebook and Twitter.
*Dynamic Ratings Updates will occur as and when made available. Online Connection Required.