NHL 14 Cover Vote - Semifinals Update
Posted May 27th at 12:00am.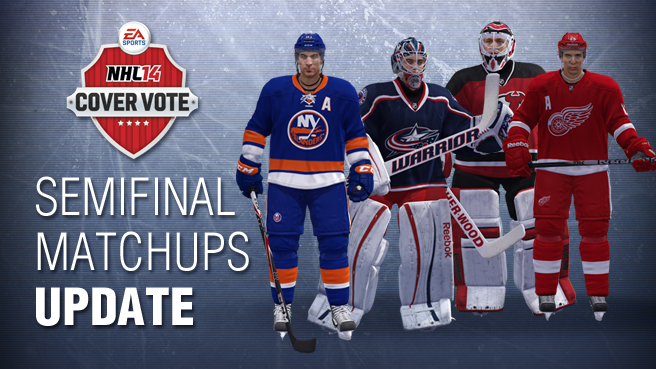 Only four players remain in the NHL 14 Cover Vote and all of them deserve to be on it.
With hours only remaining, all four of our candidates need your help. Pavel Datsyuk has been trailing Martin Brodeur for most of the week but has reduced that lead significantly thanks to performance of the Red Wings in the playoffs.
Meanwhile, John Tavares overtook Sergei Bobrovsky on Friday but it continues to be a back-and-forth battle with each laying claim to the lead. There is less than 1% separating the two, so Sunday's voting is incredibly important.
Fans can head to NHL.com/CoverVote to cast their vote for their favorite candidates.
Here is who is currently leading each matchup as of May 25th at 11:59pm ET: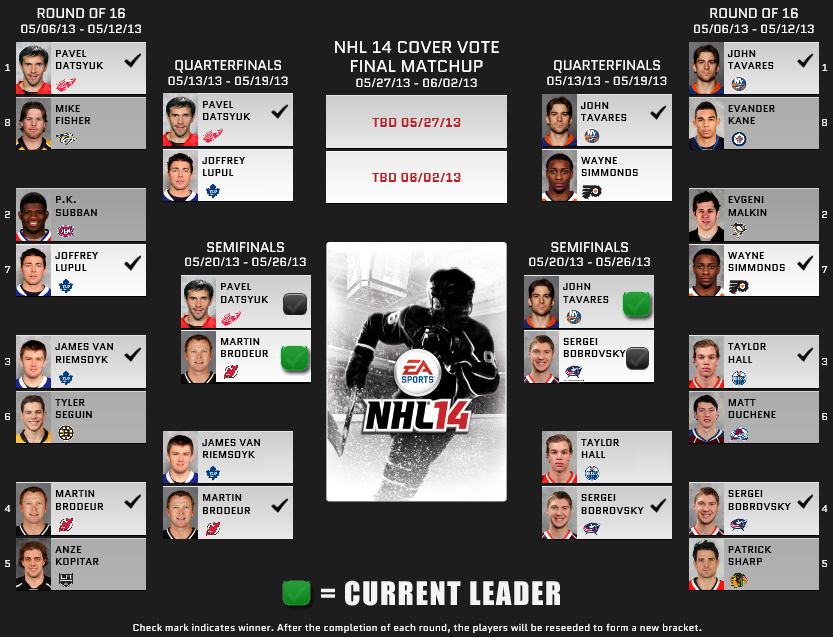 Click for Larger Image

Don't forget to cast your vote at NHL.com/Covervote. Remember voting is unlimited, so vote early and vote often!