NHL 14 Cover Vote - Round of 16 Update
Posted May 10th at 12:00am.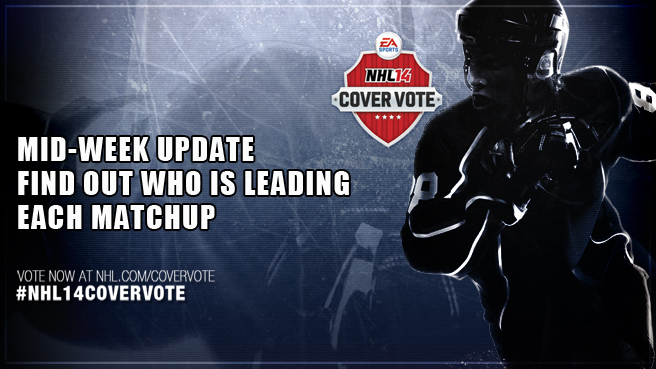 The NHL®14 Cover Vote Round of 16 is underway as players battle it out head-to-head for a spot in the Quarterfinals.
Since the first update on Wednesday, there has been a lead change in one of the match-ups. In the battle of Pennsylvania, Philadelphia's Wayne Simmonds has overtaken Pittsburgh's Evgeni Malkin and looks poised to run away with the upset.
While both Toronto Maple Leafs players lead their respective duels against division rivals, neither hold comfortable leads. Tyler Seguin and James van Riemsdyk are neck-and-neck entering the final few days. As for Montreal's P.K. Subban, the defenseman is closing in on Joffrey Lupul but still needs quite a bit of help from Habs fans to push him ahead.
And lastly, the Oilers v Avalanche match-up between Taylor Hall and Matt Duchene is a lot closer than some might think. Hall still holds the lead but the Avs' centre is gaining traction and looking to advance to the quarterfinals.
Fans can head to NHL.com/CoverVote to cast their vote for their favorite candidates, or can use player specific Twitter hashtags (which are worth twice as much) to vote on Thursdays.
Here is who is currently leading each matchup as of May 8th at 11:59pm ET: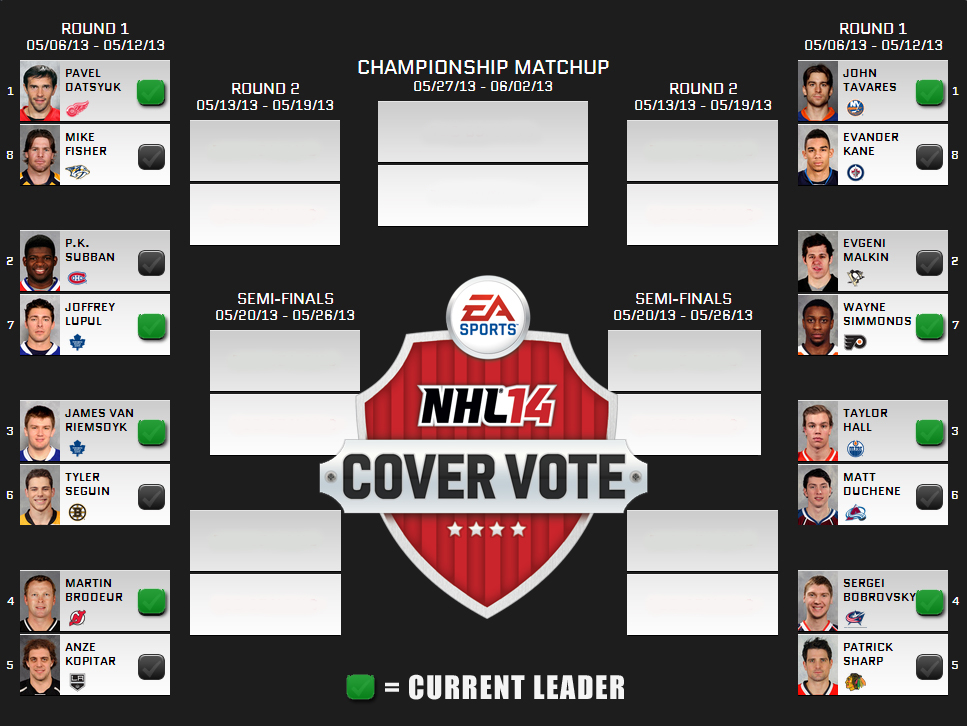 Click image to enlarge

Don't forget to cast your vote at NHL.com/Covervote. Remember voting is unlimited, so vote early and vote often!