Be a GM and GM Connected Improvements
Posted August 10th at 12:00am.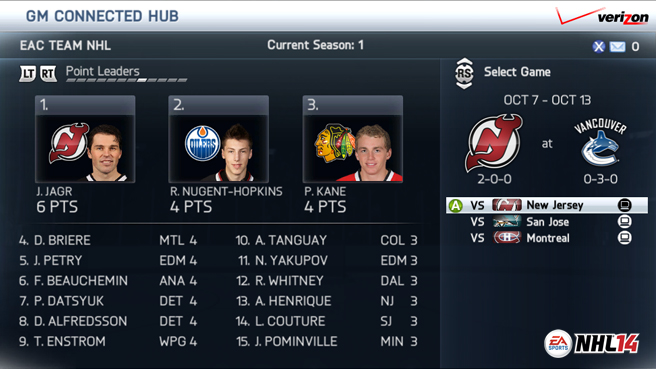 Love managing your team? The upgrades to NHL 14 Be a GM and GM Connected game modes will let you control every aspect of your hockey club in more detail than ever before. The dev. team sifted through community feedback and the result are two beefed up modes that contain several improvements.
Optimized GM Connected Functionality – GM Connected will be more user-friendly and allow you to spend less time on loading screens, thanks to improved speed and performance in both menu loading and simulation behavior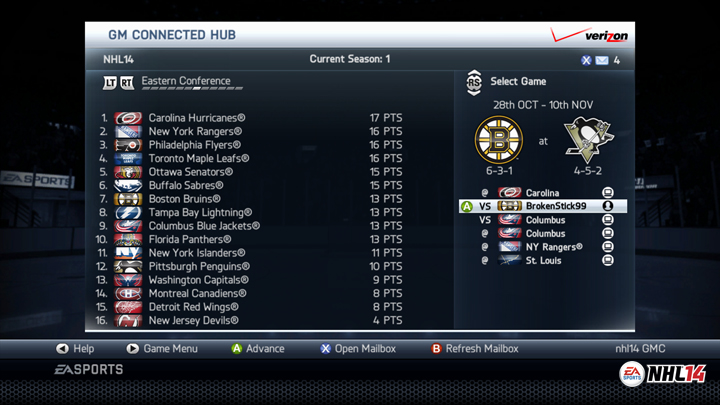 Other updates include:
Commissioners can now accept & decline trades on mobile devices.
Counter trades can be proposed directly from the mailbox.
The ability to accept trades directly from the Trade Details Screen.
Users can invite others to a league.
All games in the league can be seen on the Master Schedule.
Deeper Be a GM Progression and Trading Intelligence – Be a GM game mode is all about creating an authentic hockey management experience. New scouting features, realistic ice-time simulations and adjustable trade difficulty settings create a deeper, more customizable experience in Be a GM mode.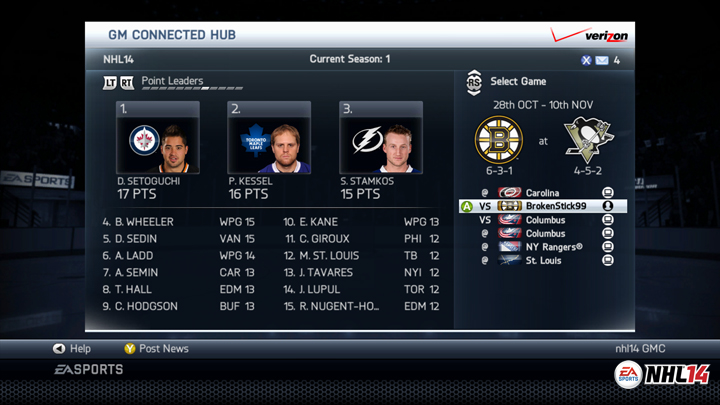 Other updates include:
Potential is now affected by the number of scouting visits, creating a more organic experience.
Difficulty can be scaled to make it more (or less) challenging to trade with the AI.
CPU can sign and re-sign players during the off season for the user.
Player swapping is easier with just one transaction in the Roster Management Screen.
Players develop during the season, making for a more authentic gameplay feel.
NHL 14 hits store shelves on September 10th, only on PlayStation 3 and Xbox 360. Be sure to check out our NHL 14 Pre-Order Offers before it's too late.
Stay in the conversation and follow NHL 14 on Facebook and Twitter.