NHL 14 Cover Vote - Custom 360 Consoles
Posted May 11th at 12:00am.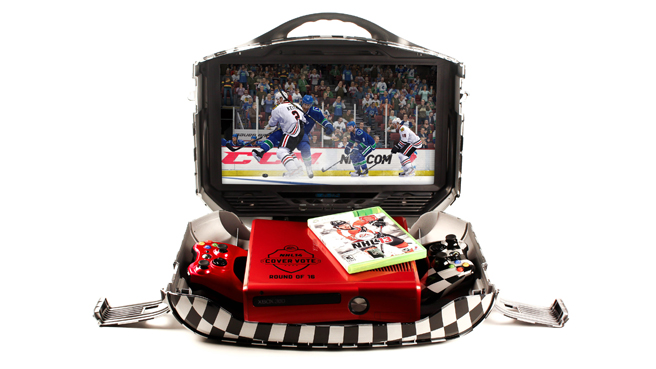 According to OntheForecheck.com, each NHL team traveled an average of almost 22,000 miles during the 2013 NHL season. Considering that this was a shortened season and that doesn't factor in playoff travel, that's still a lot of time spent in the air or on the team bus.
So what do players do to keep themselves busy as they're traveling from city to city? Well we don't know what every player in the NHL does, but we know what the FINAL 16 candidates in the NHL®14 Cover Vote will be doing from here on out…destroying their teammates in some NHL® 13.
We've given each candidate a custom NHL 14 Cover Vote Xbox 360 Console, along with a custom GAEMS Vanguard case with built in 19" LED Screen so that they can play on the road. It also includes Custom Modded Evil Controllers and a set of EA SPORTS games.
Custom NHL14 Cover Vote Xbox 360 Console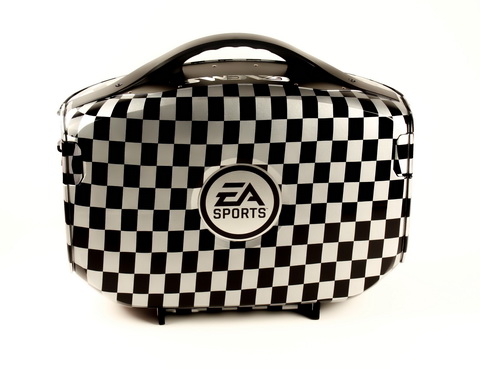 Custom GAEMS Vanguard Case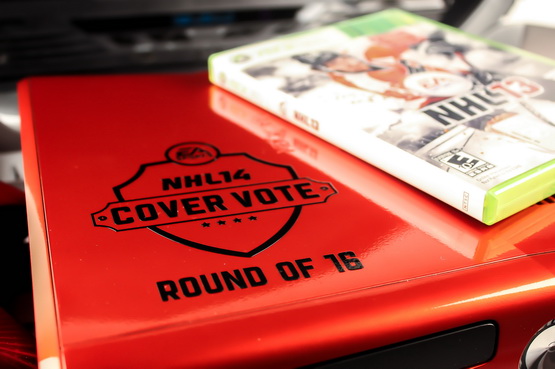 Custom Console with Copy of NHL 13
All customization done by Gallagher Designs and Green Demon Laser.

Don't forget to cast your vote at NHL.com/Covervote. Remember voting is unlimited, so vote early and vote often!