Play With and Against the Best to Ever Do It in NHL 19 Pro-Am
Posted July 26th at 11:00am.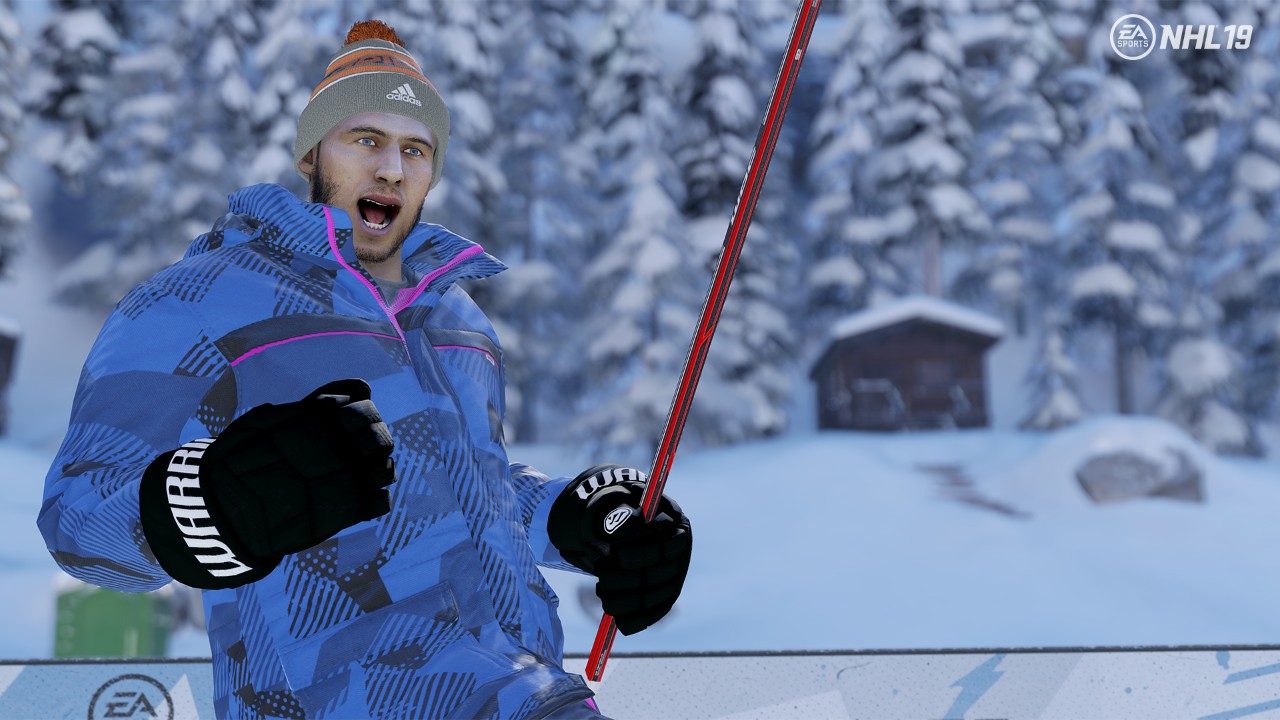 The World of CHEL offers a ton of ways to explore outdoor rinks, customize your character, and take on opponents in a universe full of unique hockey personalities. Pro-Am mode offers you the chance to compete offline, while earning points and rewards in the World of CHEL progression system. Keep reading to find out how the rewarding single-player Pro-Am challenges will impact your World of CHEL experience.

The Best of Past and Present

Pro-Am gives players an offline series of three-on-three challenges, as your character is teamed up with NHL® players from all eras to take on other superstar squads. Line up your created character alongside the best NHL players from today and yesterday, through a series of rewarding challenges.

As part of the World of CHEL, you'll compete outdoors while playing Pro-Am, wearing casual gear that showcases your personality and the progress you've made. Work your way against increasingly-difficult squads featuring West vs. East, North America vs. World, Alumni, and Dream Team rosters that put your skills to the test. Challenge Scores are tracked for every scenario, giving you something to beat every time you replay them.

In Pro-Am, you'll have fun competing three-on-three against the top competition, while unlocking items for use in the World of CHEL.
---
Stay up to speed with NHL 19 on Facebook, Twitter, and Instagram.

NHL 19 is available to hockey fans worldwide on September 14, 2018 for Xbox One and PlayStation 4. Be first in line to compete from the pond to the pros, unlocking the full game three days early on September 11, 2018 when you pre-order the NHL 19 Legend Edition or the NHL 19 Ultimate Edition.

Sign up today to receive the latest NHL 19 news, updates, behind-the-scenes content, exclusive offers, and more (including other EA news, products, events, and promotions) by email.