Updates Made to NHL 19 After the Open Beta - EA Official Site
Posted August 31st at 10:00am.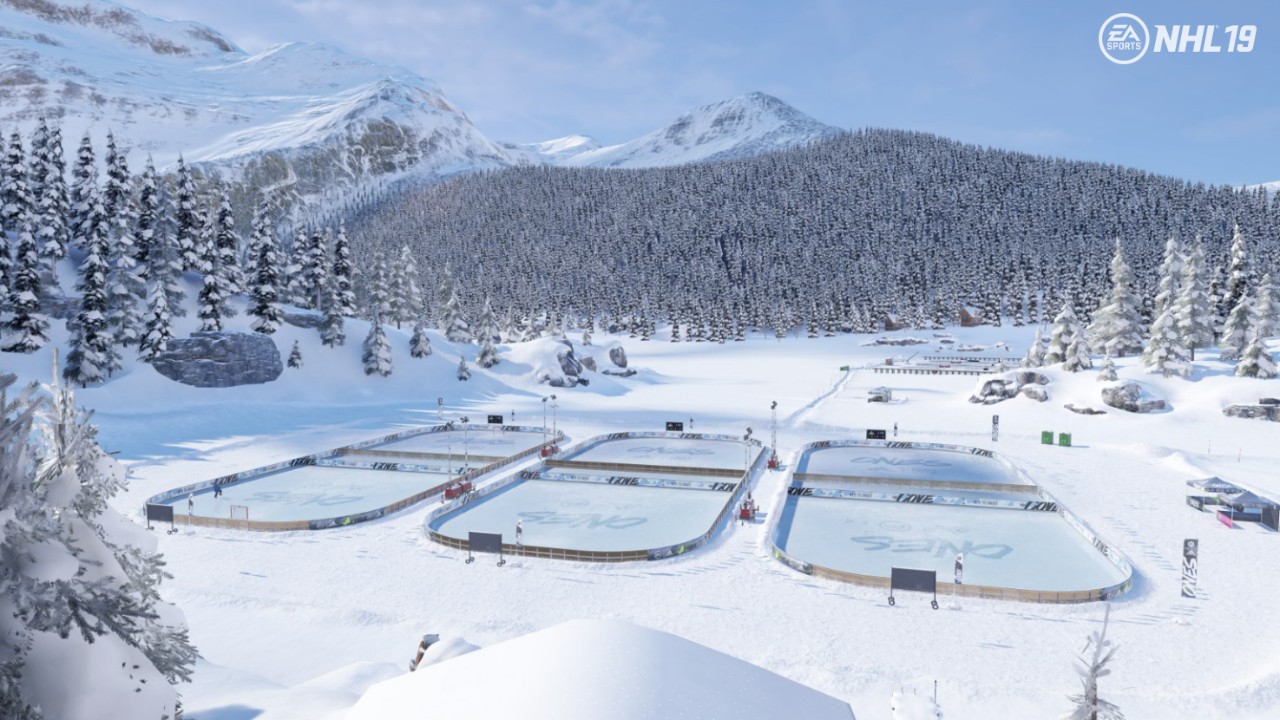 After an Open Beta that saw massive numbers of players take their game to the World of CHEL, our team has been working diligently to incorporate updates to help round out the best hockey experience in gaming. Keep reading to see all the changes that have gone into NHL® 19, in preparation for worldwide launch on September 14, 2018.

The first set of updates have been made after receiving your feedback during the Open Beta, and have already been implemented in NHL 19. Gameplay, presentation, and World of CHEL have received updates around physics, poke checking, and more that help make NHL 19 a deeply immersive experience.

Fixes from Open Beta to Final Game (No patch update required)

Gameplay
Physics

Fixes to physics tensions and joint limits
Hip check improvements
Improvements to stumble fall animations
Various animation blend fixes during physics reactions

Skating

Improvements to stop animations and transitions from stop to stand
Improvements to pivot direction consistency
Various animation improvements

Goalie

Fixed a user goalie blend after passing the puck out
Various fixes to saves where the pads were not flush to the ice
Fixed a case where goalies would get stuck in free skate in Ones
Fixed some known cases for users getting stuck in butterfly

Poke Check

Improvements to collision volumes to more accurately detect incidental stick on stick or stick on body contact
Fixed some cases where the defensive player could contact the puck after their stick went through the puck carrier's geometry
Fixes to conditions where the blend out of a poke check was still causing trips

Puck Pickups

Fixed an issue to allow the player to pick up their own pass if it was blocked/deflected
Improvements to interception balance based on player ratings
Improvements to staying onside during pickups
Various improvements to puck pickup animations

Specializations

Various fixes to specializations and traits

General

Improve player support to get to loose pucks
Fixed various desyncs
Protect puck stumble animations added
Improvements to CPU behaviour on breakaways and shootouts
Improve logic to prevent accidental manual RS Switching
Various fixes to fighting and scrum alignment
Fixes to faceoff alignment in World of CHEL
Seen once the AI skater will remain idle behind the net
Fixes to control hints in training camp
Presentation
Various fixes to overlays not clearing properly
Improvements to multiplayer hugs
Various camera fixes
Fixes to cameras clipping with crowd and arena geometry
Lighting and Material improvements/fixes. Player skin will now appear more accurate.
New cameras added for each of the venues within NHL Ones.
World of CHEL
Fixed various desyncs when going into gameplay in 3v3 and 6v6 drop in
Fixed various crashes in the Dressing Room while opening hockey bags
Fixed various crashes while customizing in the dressing room while match making
Fixed a soft lock in the post match up dressing room, when one user would open the loadout selection screen as the timer ran out
The second set of updates will be made in the Day One patch update (1.1.0) and features similar additions to Gameplay and World of CHEL. Again, many of these changes would not have been possible without your participation in the Open Beta!

NHL 19 Beta Feedback Tuner (1.1.0 patch update required]

Gameplay
General

Disabled various player interactions (fights, scrums, instigations) during Ones
To compliment the fix to the bug that allowed you to win a forehand draw while using the backhand grip we made some faceoff balance changes

Backhand stick lift now beats the tieup
Forehand stick lift now beats the Backhand stick lift

Removed broken sticks from online modes
Fixed cases where CPU players were still taking penalties in non player locked online games

Goalies

Improvements to AI goalies from sharp angles

Poke Checking

Fixed cases where poke checks were tripping a player after getting puck first
Fixes to accuracy of poke checks on stationary/slow moving loose pucks
Fixed a case where players were not being tripped after consecutive pokes
Various additional poke check targeting fixes

Uniforms

NHL
Anaheim Ducks 3rd Uniform
EBEL
EHC LIWEST Black Wings Linz
Red Bull Salzburg Home and Away
Vienna Capitals Home and Away

Stadium Updates

Updated scoreboard in the Prudential Center
World of CHEL
The game now defaults to preset home and away tops in 6v6 instead of user assigned casual tops. This resolves visual confusion during gameplay.
Various changes to customization items for better in-game readability
Fixed an issue where gameplay assets were being rendered in the main menu
Fixed a case where the game would frequently hang when going into a 6v6 game of drop in
Fixed rare crashes when rolling over to the dressing room after a match
Fixed a rare crash in the post game screen due to Voip conflicts.
Fixed a rare desync at the puck drop in Ones
Fixed various issues where the game would crash when moving from one mode to another
We'd like to thank you for your participation in the Open Beta, many of these updates are thanks to you, and we can't wait to see you out on the ponds.
---
Stay in the conversation with NHL 19 on Facebook, Twitter, and Instagram.

NHL 19 is available to hockey fans worldwide on September 14, 2018 for Xbox One and PlayStation 4. Be first in line to compete from the pond to the pros, unlocking the full game three days early on September 11, 2018 when you pre-order the NHL 19 Legend Edition or the NHL 19 Ultimate Edition.*

Sign up today to receive the latest NHL 19 news, updates, behind-the-scenes content, exclusive offers, and more (including other EA news, products, events, and promotions) by email.

*CONDITIONS AND RESTRICTIONS APPLY. SEE www.easports.com/nhl/game-and-offer-disclaimers FOR DETAILS.