Battle 1v1v1 with NHL ONES in NHL 19
Posted July 26th at 11:00am.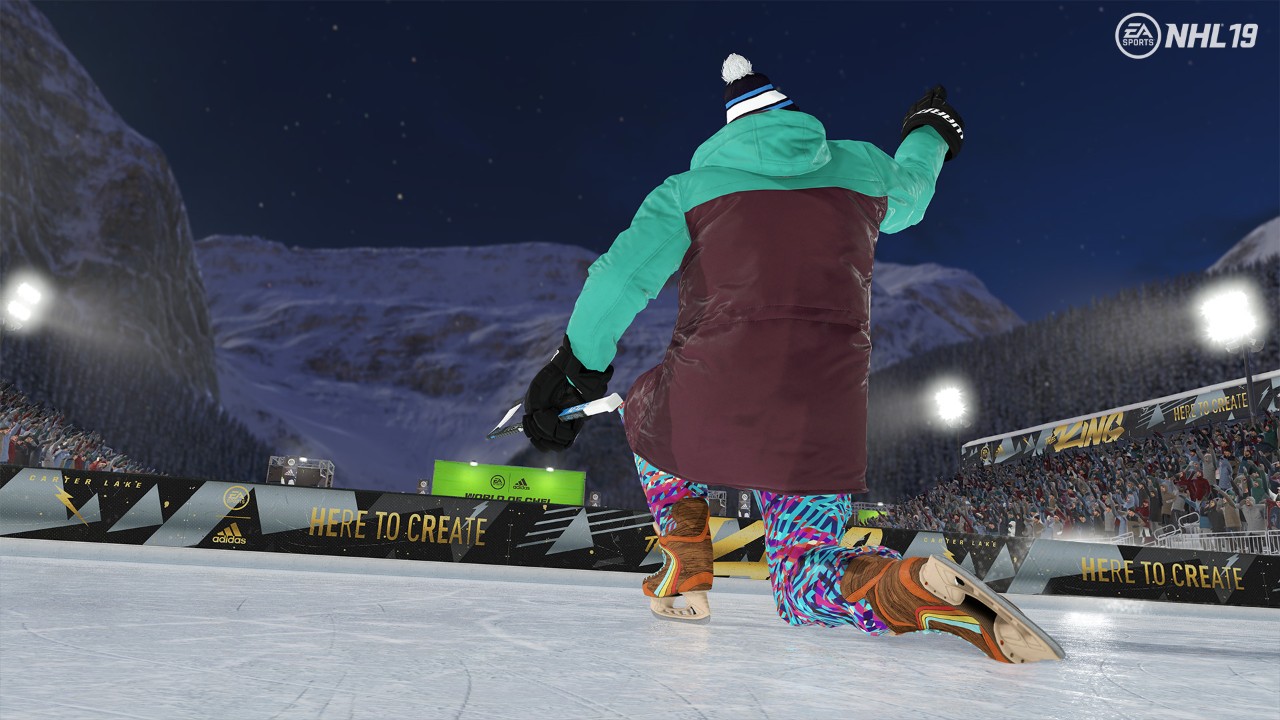 Go 1v1v1 in fast-paced NHL® ONES action, where you and two other players compete to see who can score the required number of goals first. Prove your skills in a free-for-all showcase of individual talent, as you progress through outdoor locations on your way to being crowned Daily Champion.

Explore these locations and enjoy the Winter Festival atmosphere with a new festival announcer, multiple times of day, and much more. Take a look at the crazy fun NHL ONES mode, new to NHL 19 in the World of CHEL.
Star of the Show

With NHL ONES, you'll have the ideal opportunity to show-off the gear and skills you've unlocked for your character during the World of CHEL journey. Carve up outdoor ponds in fresh, casual gear that expresses your personality, as you look to put up the most points to defeat your opponents. It's all about you in this free-for-all gauntlet that values creativity, with no stoppages and no rules.

There's no better bragging rights than being named the daily champion in NHL ONES. As you win games, you'll progress through four different outdoor arenas that host the competition, known as The Lot, The Cove, The Docks, and The Ring. The more you win, the higher you are promoted, and the player with the most wins on the top rink is crowned Daily Champion.

These spectacular environments feature unique designs, multiple times of day, a new festival announcer, and other features that all add up to a breathtaking winter festival atmosphere. This pond hockey tournament is the best stage for your character to return to the roots of the game, and find a unique playstyle that suits them. NHL ONES is a frenzy that's both fun and rewarding for your World of CHEL character, so make sure you show no mercy on your way to the top.
---
NHL 19 is available to hockey fans worldwide on September 14, 2018 for Xbox One and PlayStation 4. Be the first NHL ONES daily champion, unlocking the full game three days early on September 11, 2018 when you pre-order the NHL 19 Legend Edition or the NHL 19 Ultimate Edition.

Stay up to speed with NHL 19 on Facebook, Twitter, and Instagram.

Sign up today to receive the latest NHL 19 news, updates, behind-the-scenes content, exclusive offers, and more (including other EA news, products, events, and promotions) by email.