NHL 19 Swedish Cover Athlete: William Nylander
Posted August 1st at 7:00pm.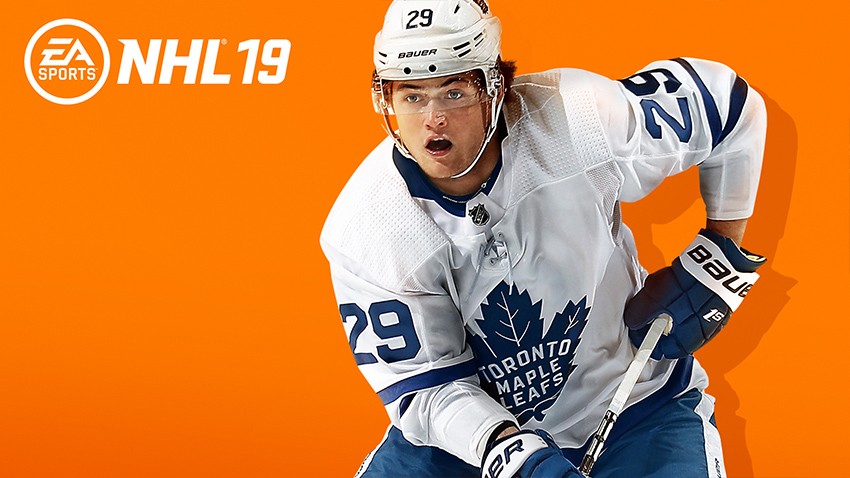 William Nylander graces the Swedish cover of NHL® 19, as the playmaker is featured in a regionally-exclusive release. This gifted athlete has played an important role in the success of his Toronto Maple Leafs teammates, as his vision and passing abilities makes those around him better. Keep reading and discover everything that makes Nylander special to Sweden.

Playmaking Presence

During his draft-eligible year of 2014, Nylander put up impressive numbers in Sweden's SHL league, playing as a youngster against experienced pro players. His performance in Modo caught the eye of the Toronto Maple Leafs, who selected Nylander with the eighth overall selection in the 2014 NHL Entry Draft. Nylander's dominance with Sweden wouldn't stop there, as the young Swede has represented his country in international competition numerous times.

Notching 87 assists through his first 185 NHL games, Nylander has quickly made a name for himself as one of the league's top playmaking talents. With 61 points in his first full year of competition and an award for Rookie of the Month, Nylander's impact on the league was immediate. His amazing rink vision and passing abilities helps the young Swede get the puck to near-impossible spots, while his quick skating provides teammates with plenty of open ice.

The NHL 19 cover featuring Nylander is exclusive to Sweden, as the young star makes his play for a spot on this unique release. If you aren't in Sweden, but you still want to support Nylander, download the wallpaper that features him below.

Download the NHL 19 Cover Athlete Wallpapers (1920X1080):
---
Stay up to speed with NHL 19 on Facebook, Twitter, and Instagram.

NHL 19 is available to hockey fans worldwide on September 14, 2018 for Xbox One and PlayStation® 4. Be first in line to compete from the pond to the pros, unlocking the full game three days early on September 11, 2018 when you pre-order* the NHL 19 Legend Edition or the NHL 19 Ultimate Edition.

Sign up today to receive the latest NHL 19 news, updates, behind-the-scenes content, exclusive offers, and more (including other EA news, products, events, and promotions) by email.

*Conditions and restrictions apply. See https://www.easports.com/nhl/game-and-offer-disclaimers for details.