Vegas Golden Knights in NHL® 18 - Jerseys, Arena and Roster
Posted June 21st at 8:30pm.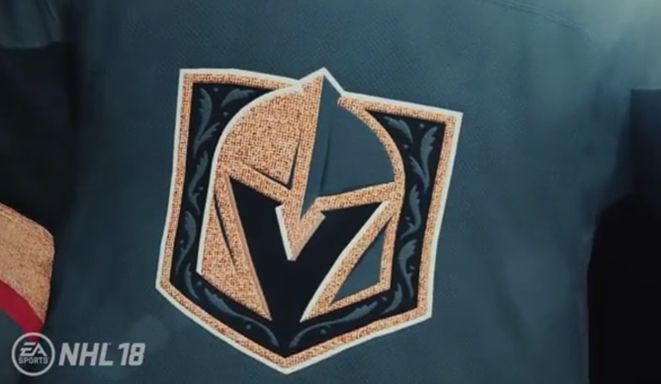 Hockey has expanded to Las Vegas and the Vegas Golden Knights are set to become the 31st team in the NHL. Get your first look at the official Vegas Golden Knights' jerseys and arena in NHL® 18 below!
The Vegas Golden Knights will be playing in the T-Mobile Arena in Las Vegas. See what the Vegas Golden Knights' new rink looks like in NHL® 18:
The new Vegas Golden Knights jersey feature the Vegas Golden Knights' team colors: black, grey, gold and red. Check out some of the players that were selected by the Vegas Golden Knights in the NHL Expansion Draft in their official Vegas Golden Knights jersey in NHL® 18 below!
Lace up as the official Golden Knights team, including authentic rosters, uniforms, logo and the opportunity to play in the brand new T-Mobile Arena. Be the first to play as the Vegas Golden Knights before they play their first NHL Regular Season Game on September 15th worldwide in NHL® 18. Pre-order the NHL® 18 Young Stars or NHL® 18 Young Stars Deluxe Edition and receive 3 days early access to NHL® 18 on September 12.
---
EA SPORTS NHL 18 delivers the creativity of today's young NHL with new Creative Attack controls and the first-ever Defensive Skill Stick. Play the fast-paced, arcade-inspired 3-on-3 EA SPORTS™ NHL® THREES mode, or reshape the league entirely with the new Expansion Draft and your own custom 32nd NHL team. Do it all with the most co-op and competitive multiplayer options ever delivered in a sports game.
NHL® 18 is available worldwide on September 15th.