Posted November 21st at 6:00pm.
In Hockey Ultimate Team™ (HUT), you create your fantasy lineup and compete to be the best. Build your team, play your style of hockey, complete sets and combine player and team synergies to defeat your opponents in style.
HOW DO I GET STARTED?
When you enter the Hockey Ultimate Team mode from the NHL® 18 main menu, you'll begin your HUT journey by receiving a starter pack containing enough player items to fill out your starting lineup along with some substitute players. To help customize your team, you will receive the home and away jerseys from your favorite NHL team along with their team logo.
HOW DO I GET BETTER PLAYERS?
HUT provides you plenty of ways to improve your team to make it your dream team. You can complete the all-new HUT Challenges to earn packs, coins and player items you can use to upgrade your team. Completing HUT Challenges and playing in matches are the best ways to earn these rewards and improve your skills. Once you earn enough coins, you can use them to either buy more packs from the store or bid on players on the HUT Auction House.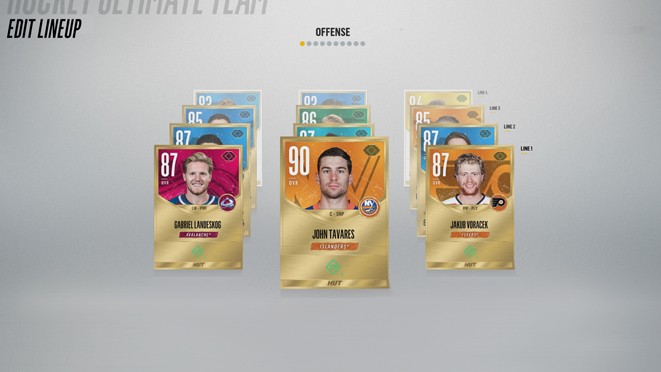 WHAT IS HUT SYNERGY?
HUT Synergy is a team-building system that allows you to combine player strengths across your whole lineup. If you have enough players with the same synergy, they will be grant an in-game performance bonus to make them play better. There are two types of Synergies: Player Synergies and Team Synergies. Player Synergies will grant a bonus only to players who share this synergy when activated. Team Synergies will grant a bonus to ALL players on the team when activated.
HOW DO I PLAY MATCHES WITH MY HUT TEAM?
You can hit the ice with your HUT team in a variety of ways. HUT Challenges, single-player seasons and quick matches allow you to put your HUT team to the test against the CPU. You can even invite a friend to play with you! When you're ready to face off against the world, you can lead your squad against other players through online seasons. If you're up to a challenge, you can compete in HUT Competitive Seasons to see where you rank in the world. Ranking in HUT Competitive Seasons can earn you more rewards to improve your team.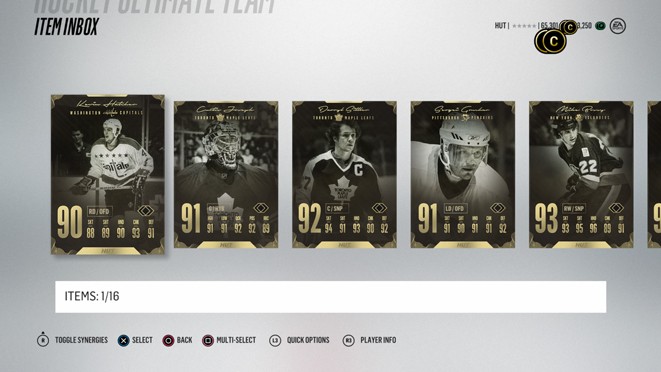 WHAT ELSE CAN I DO IN HUT?
After you've mastered the basics, you can delve deeper into your HUT journey to create your dream team. You can engage in themed events to earn special player items or even add legend players like Martin Brodeur and Mark Messier to your team! Additionally, you can customize your team with a variety of jerseys and logos from leagues around the world.
Be sure to come back daily to see all the new content that gets released in HUT, such as special player items based on a player's real-world performance. If it happens in hockey, it happens in HUT!
WHAT IS THE HUT STORE?
The HUT Store is where you can purchase and open packs that contain player and consumable items to help upgrade your team.
WHAT IS THE HUT AUCTION HOUSE?
The Auction House is a place where you can buy, sell and trade players to upgrade your team. Here, you buy your favorite players with the coins that you have earned to upgrade your team. Not using a player? You can list your players on the HUT Auction House for other people to buy, earning you more coins to upgrade your team.
---
NHL® 18 is available now - Buy your copy today!