Posted August 17th at 1:00pm.
The 2016 World Cup of Hockey kicks off this September, as with the top hockey talent in the world taking part we are breaking down the top ranked teams in EA SPORTS NHL®17. Check out our World Cup of Hockey team rating list below to see who we rank as the best teams in the tournament.
For the first time in EA SPORTS NHL history, play for national pride in a full International Tournament Mode. Featuring all of the official World Cup of Hockey teams, players and uniforms, take to the ice on a world stage as your national team and heroes.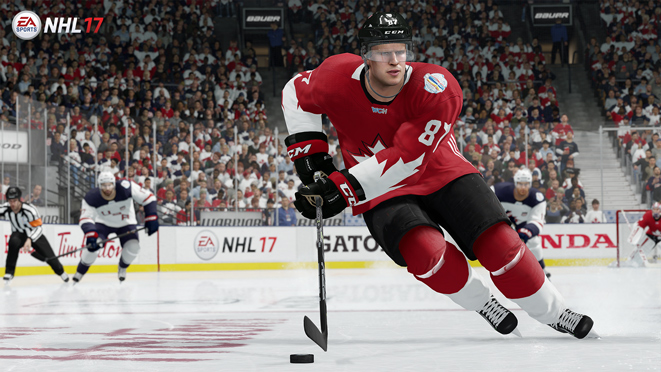 1. Team Canada – 99 OVERALL
Offense:100
Defense: 100
Goaltending: 95
To say their roster is deep is a vast understatement. Team Canada boasts some of the league's biggest stars at the most critical positions on the ice, and they have proven to be capable of putting their egos aside for the betterment of the team. Every line is adept of scoring in bunches and with the top defense and goalie pairing the tournament, it's tough to bet against the home team.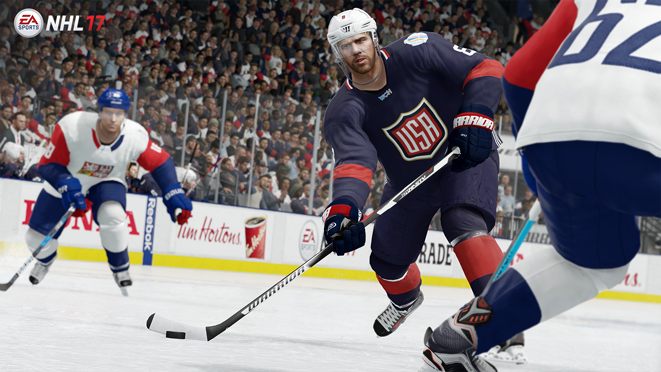 2. Team USA – 96 OVERALL
Offense: 98
Defense: 97
Goaltending: 95
With the selection of Justin Abdelkader and Brandon Dubinsky over skilled players like Phil Kessel and Tyler Johnson it seems as if Team USA has decided to build a team with physicality rather than going with simply the best player available. It looks like their plan could be to deploy two offensive units, followed by lines of speed and grit to wear down their opponents.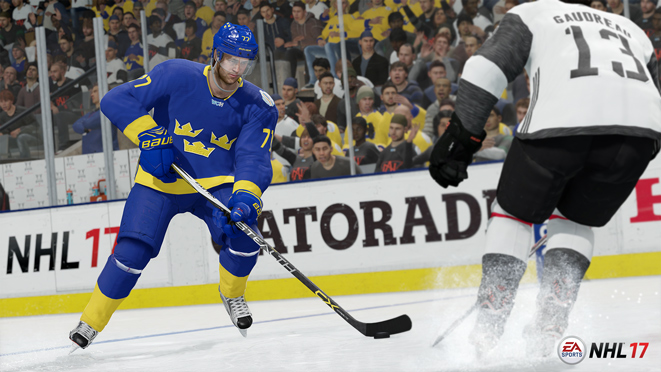 3. Team Sweden – 95 OVERALL
Offense: 95
Defense: 97
Goaltending: 94
A defensive unit that includes superstars Erik Karlsson, Victor Hedman and Oliver Ekman-Larsson gives Team Sweden a significant advantage over their competition, with Team Canada maybe being the only exception.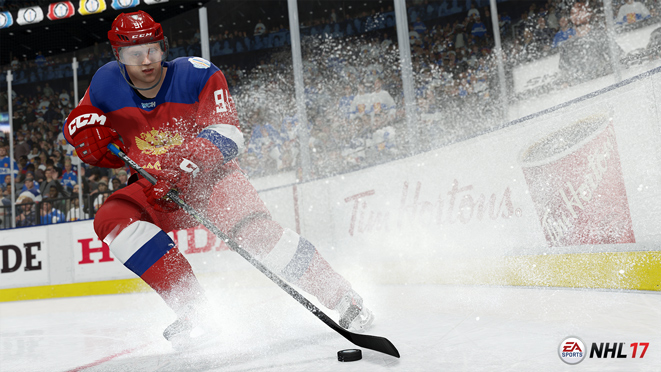 4. Team Russia – 92 OVERALL
Offense: 96
Defense: 90
Goaltending: 90
Speed and skill is once again the strength for Team Russia going into this tournament. With proven point producers like Alex Ovechkin, Vladimir Tarasenko, Evgeni Malkin, Artemi Panarin and Nikita Kucherov scoring goals should not be an issue. The only problem is if that elite offensive group gets pinned in their defensive zone with a less than stellar defensive group led by the likes of Alexei Emelin and Dmitry Kulikov.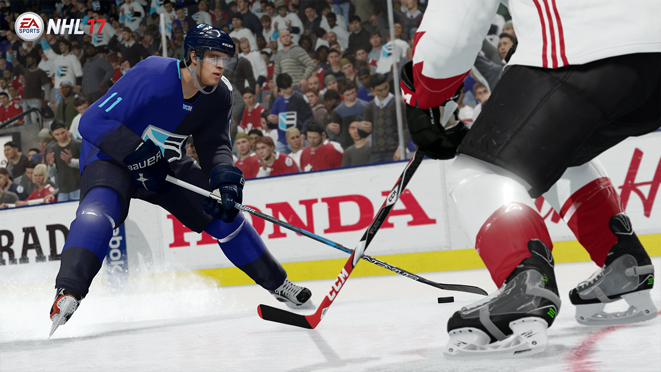 5. Team Europe – 92 OVERALL
Offense: 94
Defense: 92
Goaltending: 90
There are multiple Stanley Cup Champions on this roster including Anze Kopitar, Marian Hossa and Zdeno Chara, so coming up clutch on the biggest stage shouldn't be too foreign for this club. The question is, will they be motivated enough by playing for their continent instead of their country?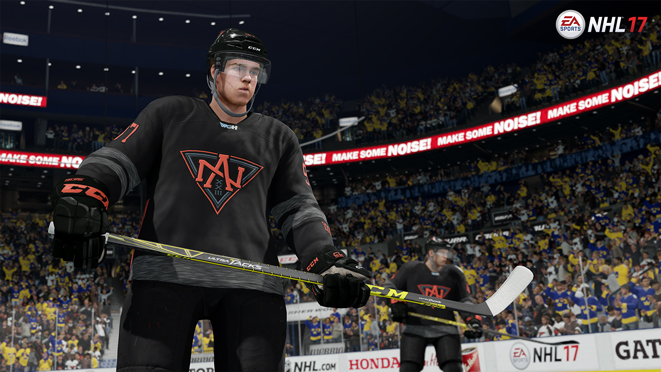 6. Team North America – 92 OVERALL
Offense: 96
Defense: 93
Goaltending: 85
Much like the Edmonton Oilers of the past four years, the talent is there, but will they be able to put it all together to make a sustainable run in this tournament? Either way, watching the likes of Connor McDavid, Jack Eichel and Auston Matthews team up will make for must see TV.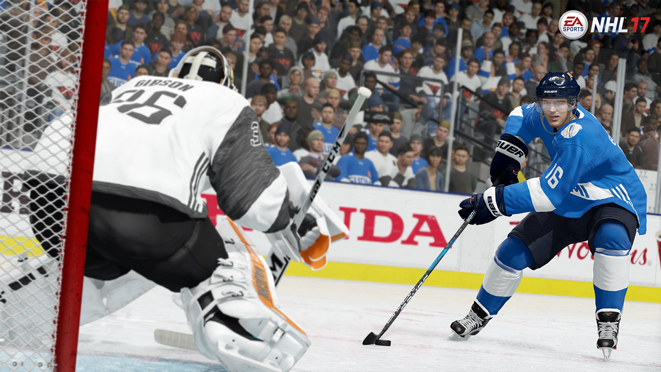 7. Team Finland – 90 OVERALL
Offense: 92
Defense: 89
Goaltending: 94
Aleksander Barkov and Patrik Laine are undoubtedly the future of Finnish hockey, but we'll likely have to wait another four years before they reach their peak. Until then, Finland lacks a true superstar talent capable of carrying them through the tournament - so they'll have to do what they always do, win close games and outwork their opponents.
8. Team Czech Republic – 89 OVERALL
Offense: 91
Defense: 88
Goaltending: 88
Defense and goaltending are major question mark here; it will likely take a superhuman performance from Detroit Red Wings goaltender Petr Mrazek for the Czech Republic to make any noise in this tournament.

Become an EA SPORTS NHL® Rewards member today for a chance to win a trip for two to the World Cup of Hockey Finals. Prize includes roundtrip airfare for two people, hotel accommodations and two tickets to a World Cup of Hockey final game. Enter before September 1, 2016 11:59 pm PST.