Posted August 20th at 5:00pm.
Here are the top 10 right wingers in NHL 17!

There are six categories when determining rating attributes: Puck Skills, Senses, Shooting, Defense, Skating, and Physicality.
10. James Neal – 88 overall
Strong on the puck and in the corners, James Neal is a prototypical NHL power forward. He also owns a very hard (90) and accurate (90) wrist shot which should put him in contention for 30+ goals every year.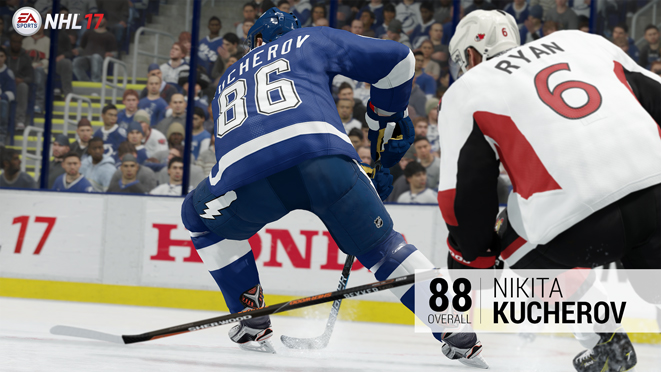 9. Nikita Kucherov – 88 overall
Now a 30 goal scorer, Kucherov may be a player who shoots up these rankings in the years to come. He owns a very accurate Wrist Shot (91) and has the Speed (90) to burn defenders one-on-one or wide. He has also proven to produce during crunch time, as he put up 19 points in 17 games during the 2016 playoffs.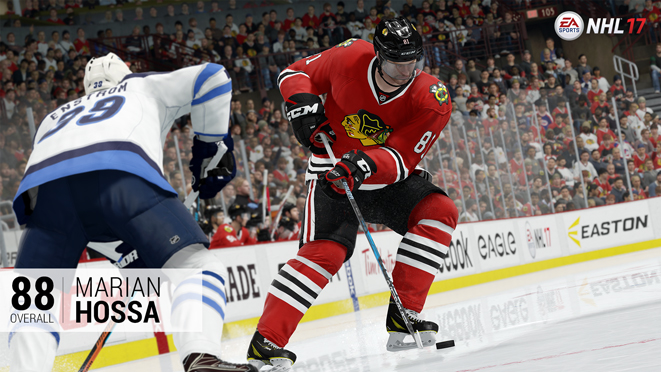 8. Marian Hossa – 88 overall
The Blackhawks winger has been a force on the wing for the past decade. Although he has lost some of the speed that made him a big time point producer in his early years, he has evolved into a great two-way player, apparent by his 5-star defense rating.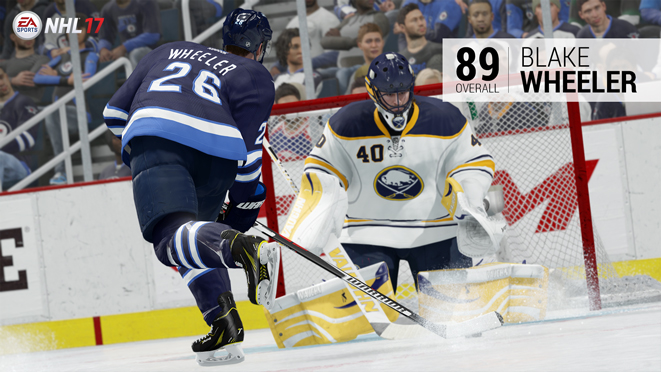 7. Blake Wheeler – 89 overall
A physical mismatch for many defenders, the Winnipeg power forward uses his (90) Strength, (90) Balance and (90) Puck Control to drive to the net and create scoring chances.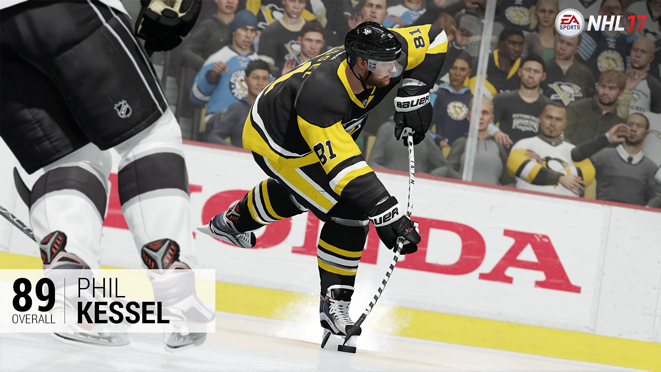 6. Phil Kessel – 89 overall
The feel good story of the year, Phil Kessel is now a Stanley Cup Champion! He played major role in the Pittsburgh Penguins' playoff run as he used his (93) Speed and wicked Wrist Shot Power (90) and Accuracy (90) to score timely goals for the Pens.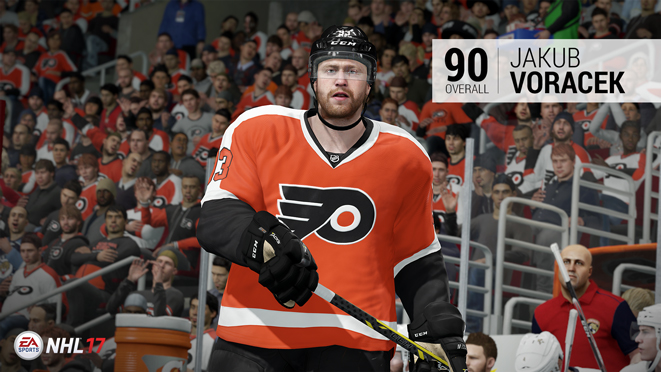 5. Jakub Voracek – 90 overall
An outstanding playmaker, Voracek creates scoring opportunities using his (91) Passing and (91) Puck Control skills.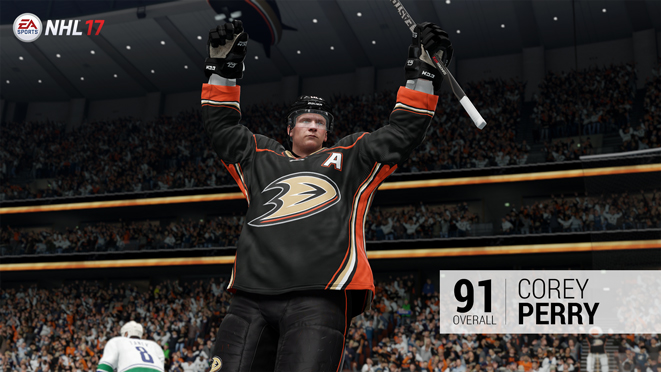 4. Corey Perry – 91 overall
The former Hart Trophy winner may have taken a small step back the past couple of years, but he is still without a doubt one of the best all-round wingers in the game. He has a rare combination of skill and grit, evident by his 5-star puck skills, shooting, senses and physical ratings.
3. Joe Pavelski – 91 overall
The San Jose Sharks captain has been one of the most overlooked superstars in the NHL; over the past three years only Alex Ovechkin has scored more goals than Joe Pavelski. He is an excellent two-way player who produces in the clutch thanks to his all-star caliber shot and elite Hand-Eye (92) which he uses to deflect pucks in front of the net with ease.
2. Vladimir Tarasenko – 93 overall
The young Russian followed up his impressive 2014-15 season with a 40 goal campaign that saw him finish twelfth in league scoring. Tarasenko is a strong, explosive player who utilizes his Speed (92), Strength (87) and lethal Wrist shot Accuracy (94) to score at a high rate.
1. Patrick Kane – 94 overall
The 2016 Hart Trophy winner is the top rated right winger in NHL 17. In terms of pure skill, no one may have a more impressive skill set than Patrick Kane. His shooting attributes rank at the top of the NHL with a (95) Slap Shot & Wrist Shot Accuracy rating, he has speed to burn with a (95) Acceleration and Agility rating, and his hands are second to none with a (96) Deking, Hand-Eye, Passing and Puck Control rating.