Posted August 21st at 5:00pm.
The top 10 left wingers in NHL 17!
There are six categories when determining rating attributes: Puck Skills, Senses, Shooting, Defense, Skating, and Physicality.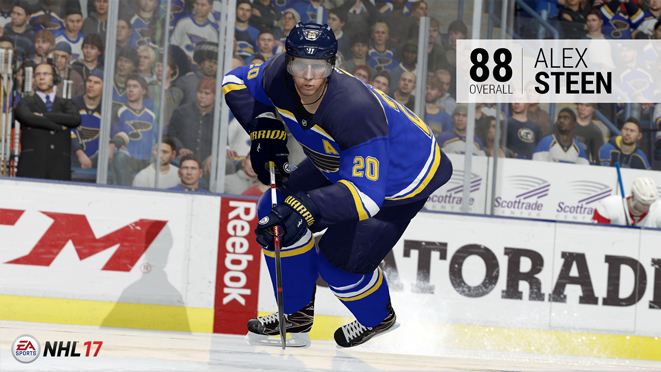 10. Alex Steen – 88 overall
The veteran winger for the St. Louis Blues is an excellent two-way forward who can play first line minutes.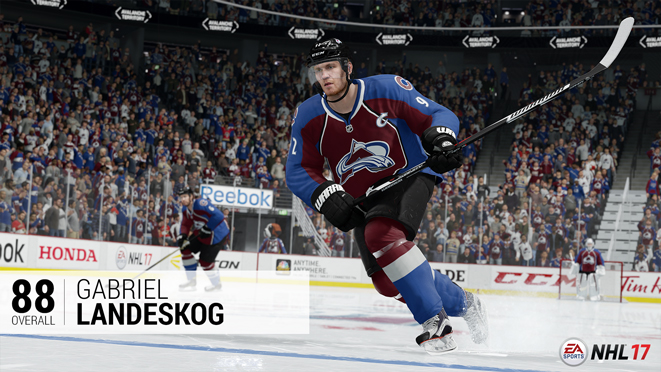 9. Gabriel Landeskog – 88 overall
The 2011-12 Calder Trophy winner has developed into one of the league's premier power forwards. He should continue to average between 50-60 points throughout his career while also bringing a physical element to the ice every night.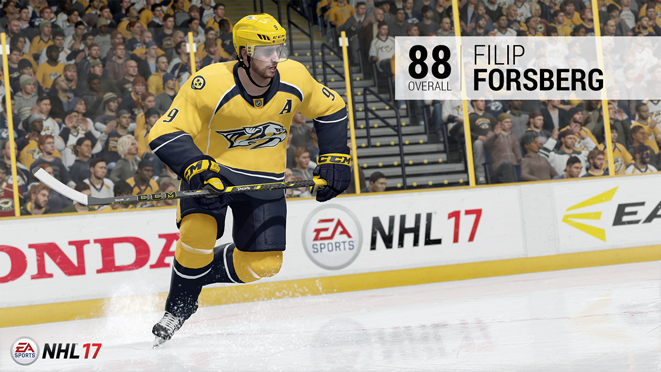 8. Filip Forsberg – 88 overall
A star on the rise, the Nashville Predators will be leaning on Forsberg to be their offensive leader for the next few years.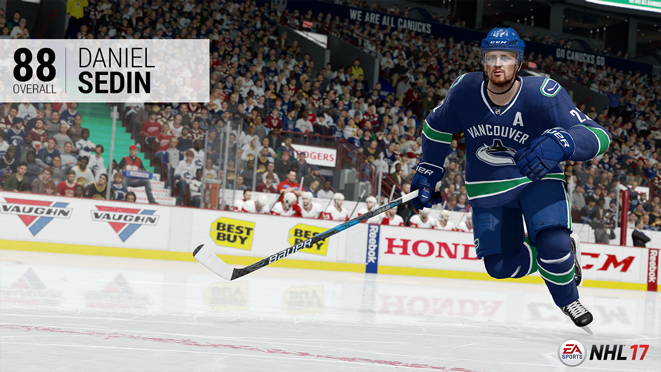 7. Daniel Sedin – 88 overall
Not blessed with explosive speed or a booming shot, Daniel Sedin uses his hockey sense and outstanding playmaking ability with his brother Henrik to creating scoring chances for the Vancouver Canucks.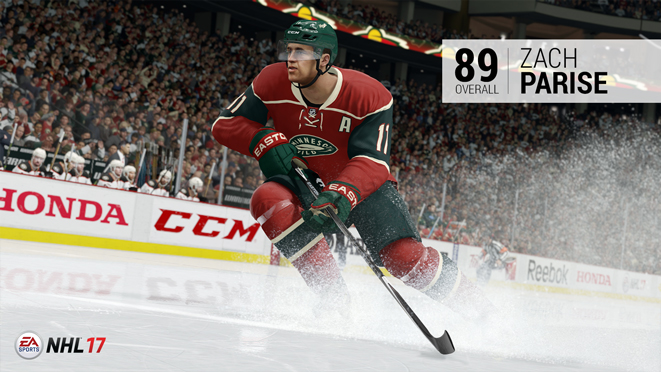 6. Zach Parise – 89 overall
The Minnesota Wild star winger is a heart and soul player who scores big goals in both the NHL and international competition. He boasts 5-star puck skills, skating and senses and is also responsible on defense with a (88) Defensive Awareness rating.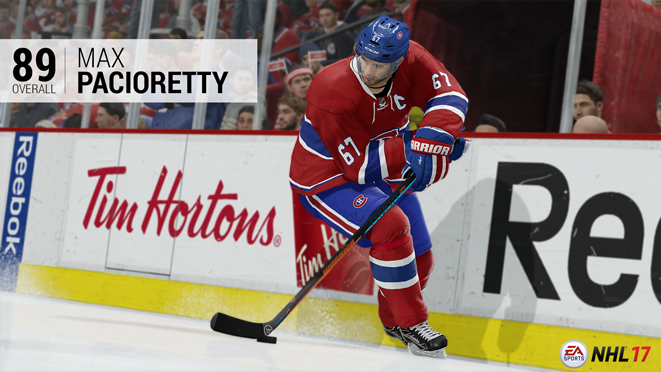 5. Max Pacioretty – 89 overall
The four-time 30 goal scorer and Montreal Canadiens' captain possesses an excellent shot with a (90) Slap Shot Power, Wrist Shot Power and Wrist Shot Accuracy rating.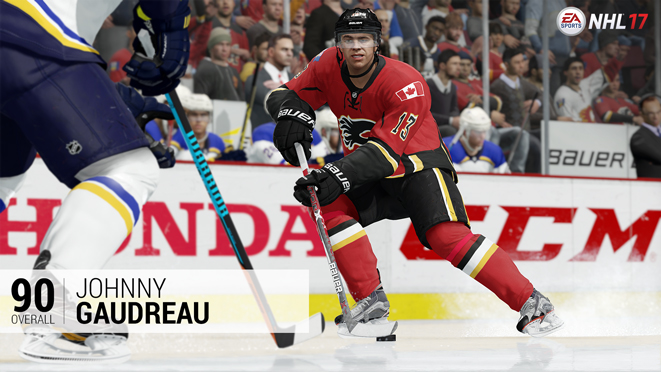 4. Johnny Gaudreau – 90 overall
Size doesn't matter to Johnny Hockey as the shifty winger uses his excellent Agility (94) and 5-star puck skills to slip away from defenders. Still only 22 years old, Gaudreau has the skillset to be near the top of league in scoring for the foreseeable future.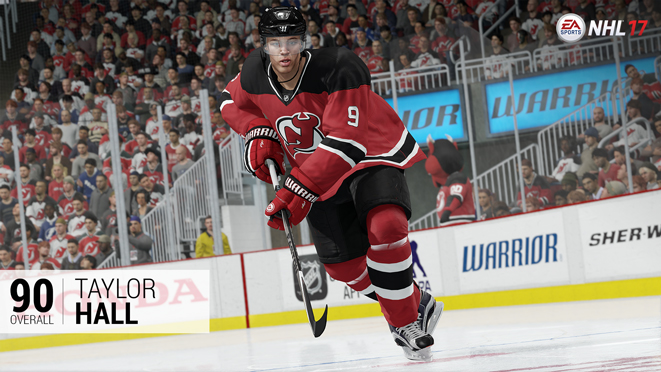 3. Taylor Hall – 90 overall
One of the best skaters in the league, Hall can use his (95) rated Speed to drive hard to the net and create scoring changes for himself and his teammates. The New Jersey Devils will hope he can stay Durable (83) next year, as they will be leaning on him to lead their offense.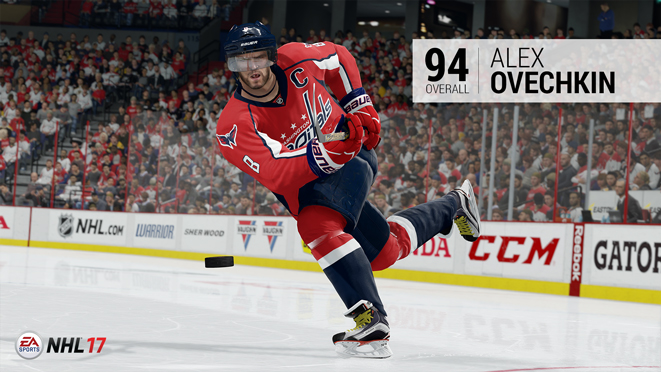 2. Alex Ovechkin – 94 overall
One of the greatest goal scorers in NHL history, Alex Ovechkin is a threat to score 50+ goals every season. His (94) rated Slap Shot Power and Accuracy allows him to score from almost anywhere in the offensive zone.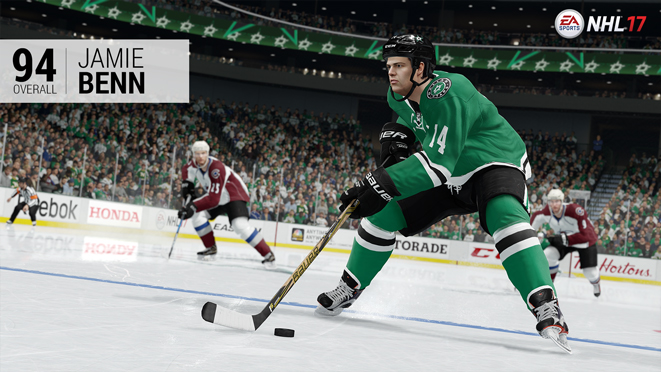 1. Jamie Benn – 94 overall
After back-to-back 80+ points campaigns including an Art Ross Trophy victory, Jamie Benn has emerged as our top rated left winger in NHL 17. Benn's combination of size and skill is nearly unstoppable, as he is one of the only players in NHL 17 to have 5-star ratings in all rating categories (Puck skills, shooting, skating, senses and physical ability).