NHL 17 Cover Vote Winner – Vladimir Tarasenko
Posted June 22nd at 3:00pm.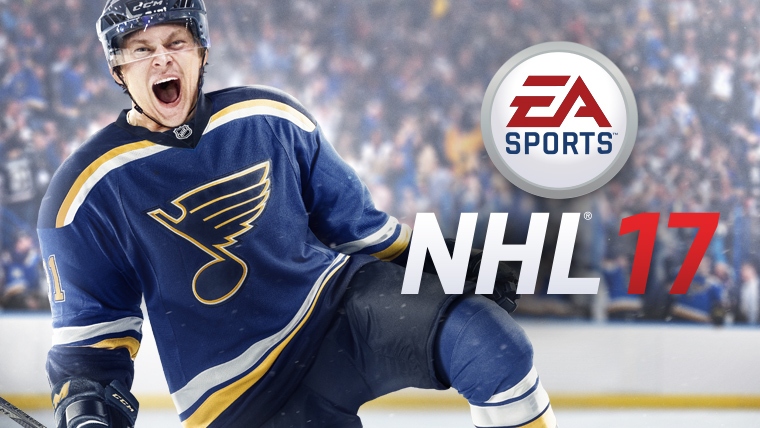 After over six million votes were cast we now have a winner!
We are proud to unveil St. Louis Blues forward Vladimir Tarasenko as the global cover athlete for NHL 17, which was first revealed at the NHL Awards in Las Vegas on June 22.
For the four-year veteran, Tarasenko's path to the cover wasn't easy. After defeating Tampa Bay Lightning defenseman Victor Hedman in the first round, he squeaked by former Art Ross winner and Dallas Stars captain Jamie Benn.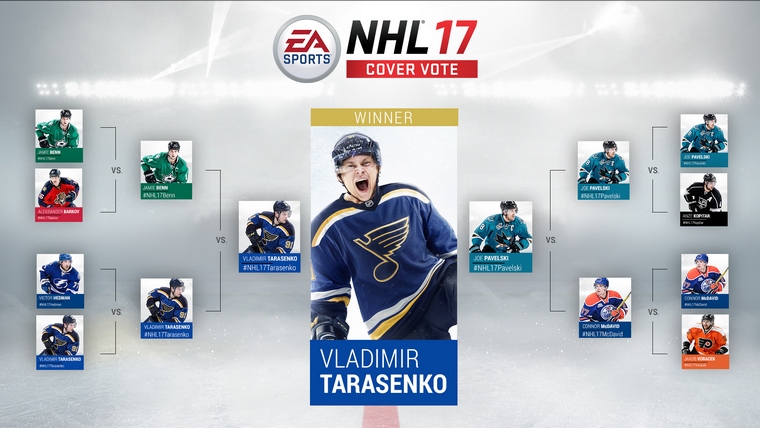 In the finals, Tarasenko faced off against San Jose Sharks captain Joe Pavelski. The timing of this could not have been any better as their two teams faced off in the Western Conference Final at the same time as the voting took place.
Out of all the matchups, this was the tightest, with the vote leader changing multiple times. In the end, the support of the St. Louis Blues and their fans were the difference as Vladimir came out on top to win the NHL 17 Cover Vote.