NHL 16 October Roster Update
Posted October 14th at 2:15pm.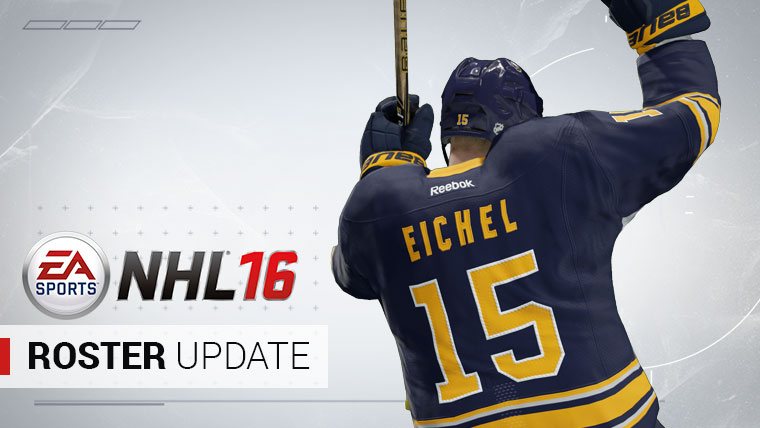 The second roster update for NHL 16 is now available for download on Xbox One and PlayStation 4. We've updated rosters to match the current lineups in the NHL with rookies who have played their first NHL game – this includes the likes of Jack Eichel and Noah Hanifin!
ROSTER UPDATE DOWNLOAD INSTRUCTIONS*:
Xbox One & PlayStation 4:
In the NHL 16 main menu, select (Customize)
In the Customize section, select (Roster)
In the Roster section, select (Active Rosters)
In the Active Rosters section, select the most recent update organized by 'Date & Time' under EA SPORTS NHL Official Rosters.
*NOTE: Your console must have an internet connection to download this roster update.