NHL 16 - Edit Player Update
Posted June 12th at 1:00pm.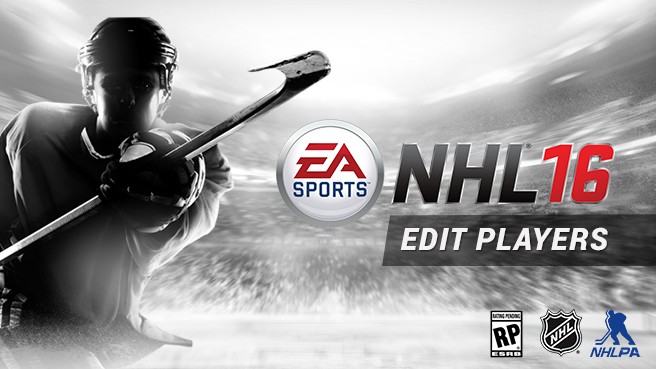 A message from NHL 16 Producer Sean Ramjagsingh:
When we started developing NHL 16 we identified early on through our NHL Game Changers program that the ability to edit players needed to be a priority. This was further reinforced by your questions on Ask NHL. We had always planned to include this feature in the series, but when we announced our feature set in May we could not say with 100% confidence that it would be available at launch. However, after working with members of our NHL team we were able to expedite the development of this feature without negatively impacting our previously announced feature set. So with that being said, I am happy to announce that Edit Player will be available in NHL 16 when the game launches in September 2015.
In NHL 16, you will have the ability to edit players from all 10 professional hockey leagues featured in-game. From there you can edit a players General Information, Appearance, Equipment, or Attributes. This feature is available in the NHL 16 main menu, Be a GM, Season and Playoff mode. As always we will continue to improve our game until the very last day of development and will make another announcement if additional features are added.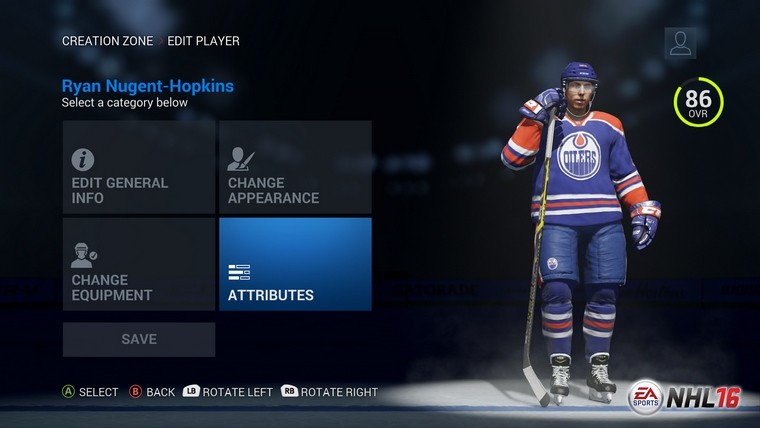 *Player's rating is not final.
We are extremely excited about what we are delivering for NHL 16 and can't wait to show you more as we get closer to launch. Follow us on Facebook or Twitter for formal announcements and news regarding gameplay or game mode features in NHL 16.
Thanks,
Sean Ramjagsingh