Posted July 24th at 9:00am.
The fate of your team is at your fingertips with all-new enhanced goalie controls. Precision Skating in NHL 16 captures the authentic look and feel of a goaltender's momentum and precise movement as you control them in the crease. When the shots start flying, decide whether to make controlled positional saves or commit to high-risk athletic saves that may leave you vulnerable to secondary chances.
Get a closer look at the motion capture process for goalies in NHL 16 with Carolina Hurricanes goaltender Eddie Lack.
If it is your first time playing goalie in EASHL check out the new goalie controls below for Xbox One and PlayStation 4. Master theses controls and you'll be back-stopping your team to victory in no time!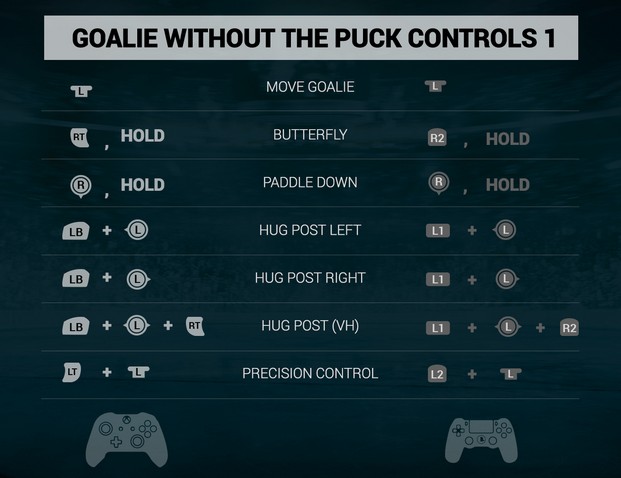 These are your basic goalie controls. Precision Control allows you to make smaller movements in the crease and using the Butterfly is the easiest save you can make to take away the bottom of the net from shooters.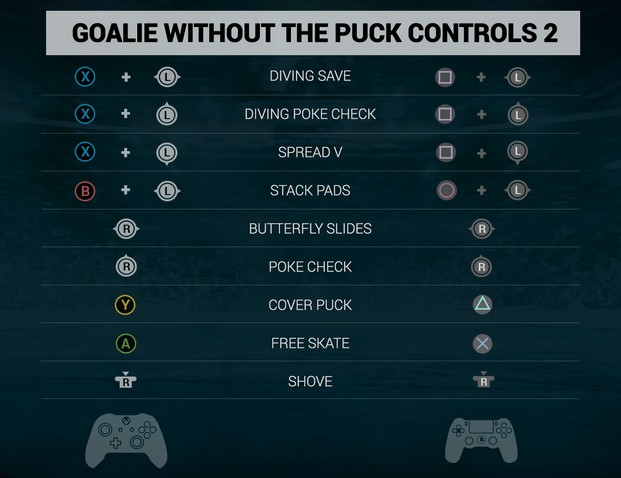 Use the desperation button controls when you are out of position or want to make a highlight-reel save.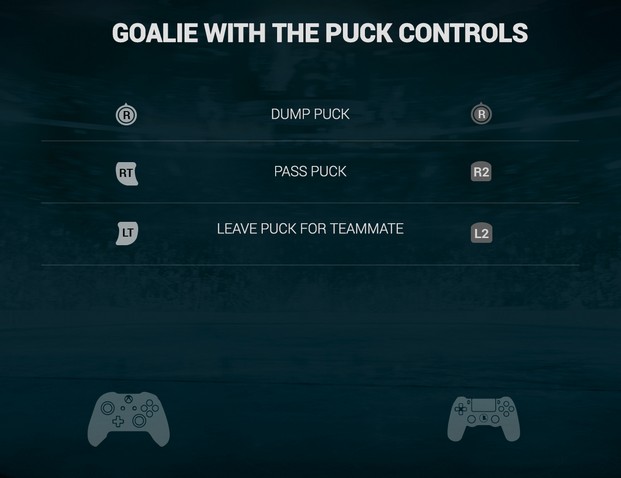 Playing the puck and helping out your defenseman is an important part of goaltending. Learn these controls to leave the puck for a teammate, make a pass, or clear the puck out of the zone.