Posted August 13th at 9:00am.
The way you play dictates the type of player you will become in NHL 16's all-new Be a Pro progression system. On-ice actions directly influence attributes earned, ensuring that your Pro reflects the way you play. Sim to your next shift and the ability to work your way up from CHL rookie to an NHL Superstar also make a return in NHL 16.
Be A Pro's revamped player progression system puts the future in your hands, allowing your on-ice style to directly influence the type of player you'll grow into. If you want to become a bruising power forward like Milan Lucic, focus on finishing your checks and getting into the occasional scrap. If you want to develop into a skill player like Claude Giroux or Tyler Seguin, then focus on finesse and stick handling to evolve in those areas.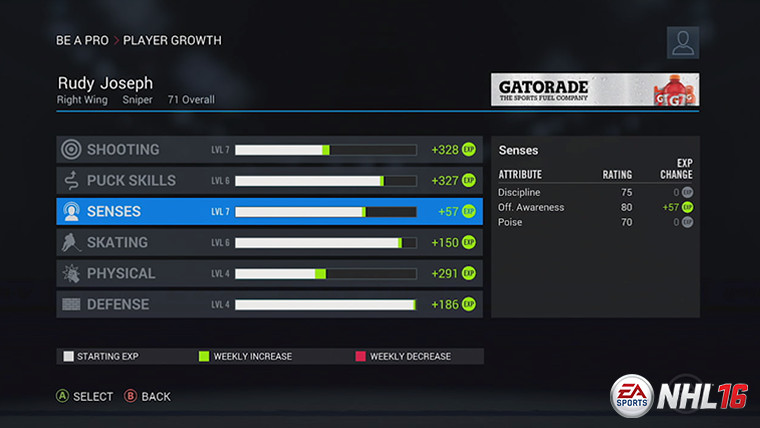 NHL 16 gives you the control to shape your legacy how you see fit. With the ability to simulate directly to your next shift, you'll never need to take a break from the action again. On the bench, your coach will grade your on-ice play based on your offense, defense and team play. Your coach will also tell you what actions you are successfully completing on the ice and what you need to do next.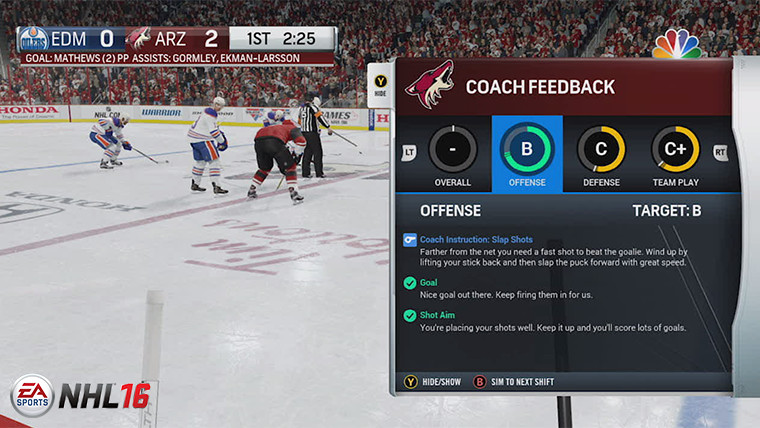 All-new off-ice training helps take your progression to the next level, allowing you to manage your weekly workout time and ensures you're always building your player's skill set to stay at the top of your game. With only a limited amount of hours in the week to train, select your workout carefully to help progress your pro.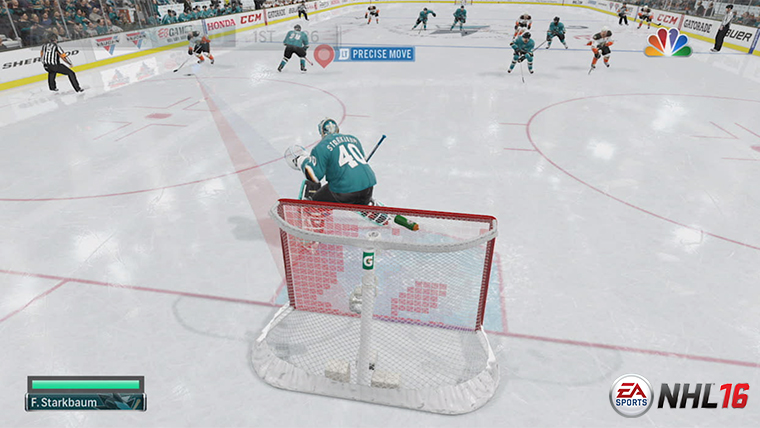 To help you perfect your skills, we've introduced all-new Visual On-Ice Training. Visual aids project shooting targets, passing lanes, open teammates and much more. Whether you're new to the NHL series or a grizzled vet of the game, this adaptive training tool will help players of every skill level.