Posted August 26th at 10:00am.
The NHL 15 demo is now available to play on Xbox One and PlayStation 4 .


You can download the game through your Xbox One:
Speak to your Kinect "Xbox Bing"
Say "NHL 15 Demo"
Click demo link to begin downloading
Alternatively, you can search without voice command, following the same steps.
Bring up "Bing"
Type in "NHL 15 Demo"
Click demo link to begin downloading
---
Step onto the ice as either the New York Rangers or Stanley Cup Champion Los Angeles Kings. Play a full game with three two-minute periods inside a packed Madison Square Garden or Staples Center. Experience the game from a new perspective with all-new Dynamic Low, Dynamic Medium, and Dynamic High gameplay cameras.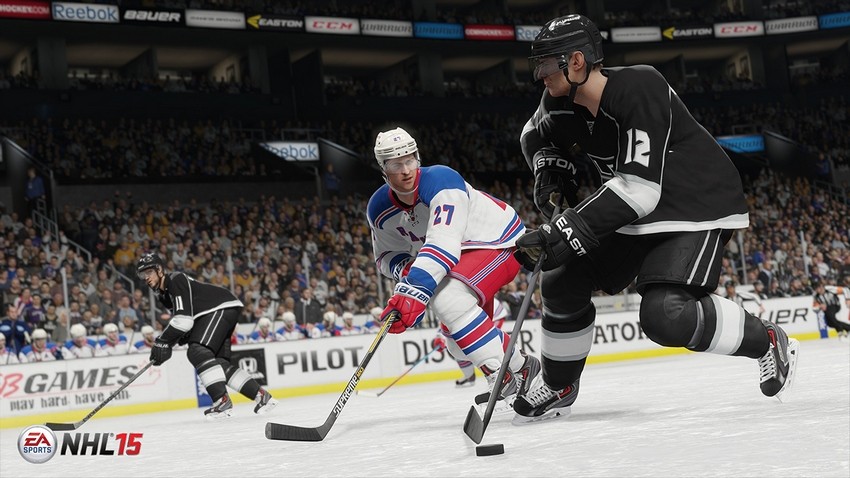 If you are new to the NHL franchise or just want to work on mastering the Superstar Skill Stick, jump into the demo's Practice Mode for a free skate against a goalie.
Difficulty Settings:
Get familiar with the various NHL 15 control schemes:
Here is what you can expect to see in the NHL 15 demo:
True Hockey Physics captures the hard hitting chaos and unpredictability of NHL hockey. 12 Player NHL ® Collision Physics utilizes the power of next generation consoles to allow for greater impact on the ice at all times. Additionally, our all-new Real Puck Physics leads to the unpredictable and authentic puck spins, rolls and bounces seen in a real NHL game.
The Next Generation Hockey Player has been rebuilt from the inside out. Layered Player Models and Unprecedented Player Likeness result in athletes being as real as they've ever been.
Witness the sights and sounds of Authentic Arenas across the NHL, as 9,000 Individual Crowd Models - the most ever in a sports videogame - hang on every play called by an all-new three man commentary team. Additionally, a new partnership with NBC Sports brings a world class broadcast package to the game.