NHL 94 is Back
Posted July 10th at 12:00am.
Ranked #2 in ESPN's 'Best Sports Video Games of All-Time', NHL 94 remains one of the most iconic video games ever made. From the introduction of the one-timer to Jeremy Roenick's super-human abilities, NHL 94 has a special place in gaming culture. We're celebrating the 20th anniversary of NHL 94 with a new way to get into old school NHL action – NHL 94 Anniversary Mode in NHL 14.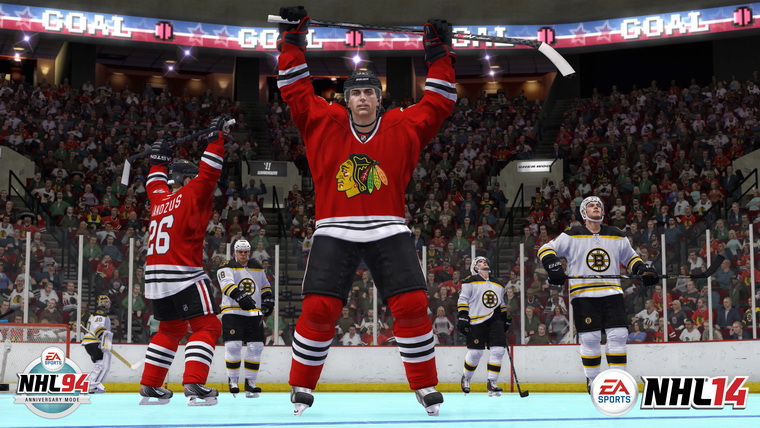 Forget all the rules. Penalties? Get out of here! Offsides? Nope! Icings? Not a chance! Just old school NHL 94­-style gameplay that uses classic button controls to deliver big hits, real fights, dirty dangles and sick snipes! You can even celebrate those moves with a new take on classic goal celebrations.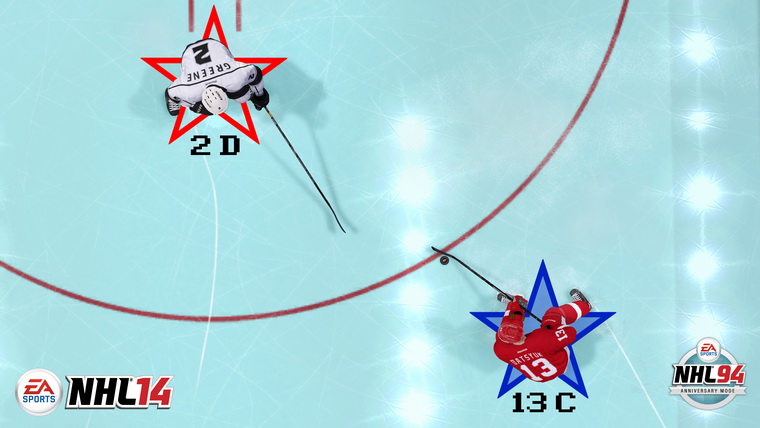 All built within the NHL 14 game engine, NHL 94 Anniversary Mode showcases its hockey video gaming roots through a retro presentation including blue ice, classic star-shaped player indicators, 16-bit arena powerbars, no adboards, and throwback organ music. Relive the glory days of NHL 94 with NHL 94 Anniversary Mode in NHL 14!
NHL 14 hits store shelves on September 10th, only on PlayStation 3 and Xbox 360. Available for a limited time, be sure to check out our NHL 14 Pre-Order Offers before it's too late.
Stay in the conversation of all things hockey and NHL 14, follow us on Facebook and Twitter.