NHL 14 Dynamic Ratings Update 1
Posted October 20th at 12:00am.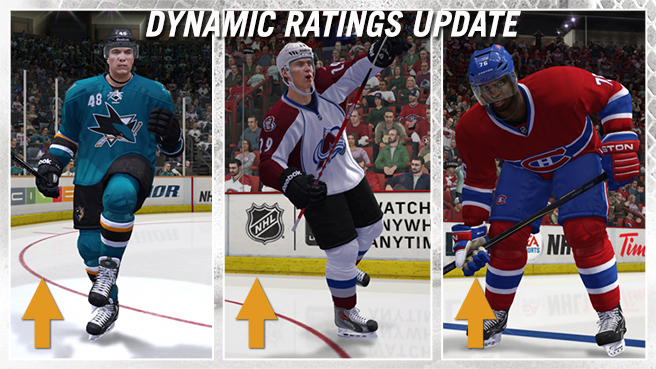 The first NHL®14 Dynamic Ratings update has arrived! For the first year in franchise history, player ratings will be adjusted based on real-world NHL performances.
These ratings changes are available to challenge in both the 'Play Now' and 'Online Versus' modes*.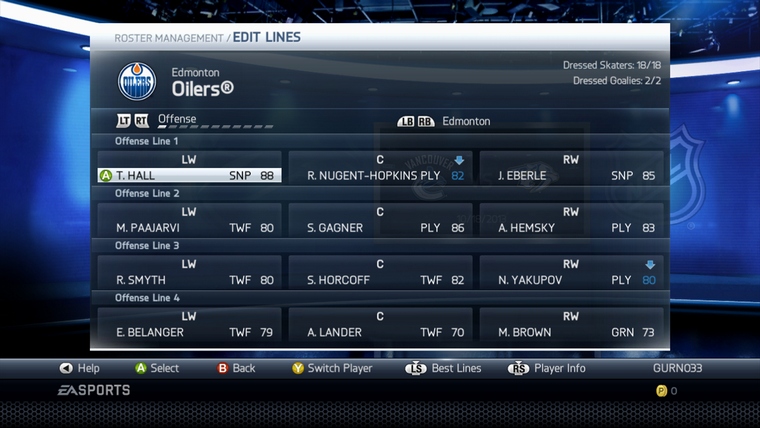 Players who are on hot streaks will receive a temporary ratings boost, while players who have been slumping will see a temporary decline in their individual and overall player ratings. For this first update, we have selected 27 NHL players who have played above or below their start of season expectations.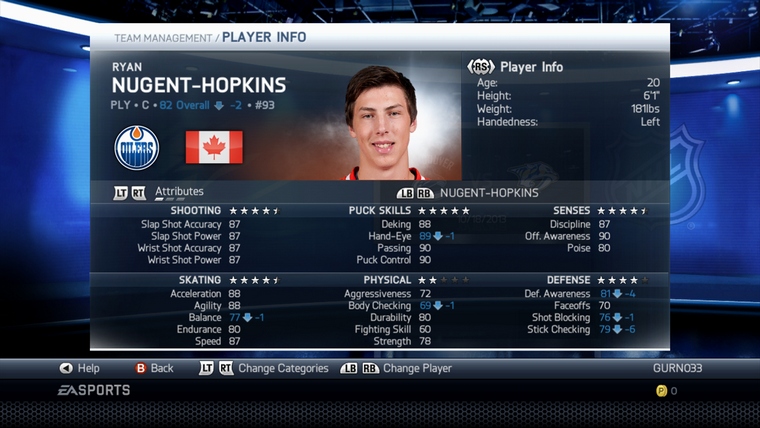 Three players have truly stood out from the crowd this week. P.K Subban has continued to build off his Norris Trophy winning campaign, and he is currently averaging more than a point-per-game. Tomas Hertl, the most talked about player at the moment, made the hockey world take notice with a four-goal performance against the New York Rangers. First overall pick Nathan MacKinnon is looking like he will live up to the hype and is one of the main reasons why the Avalanche are off to an undefeated start.
Make your voice heard. Vote on Facebook for the player who you think receives an ADDITIONAL ratings boost.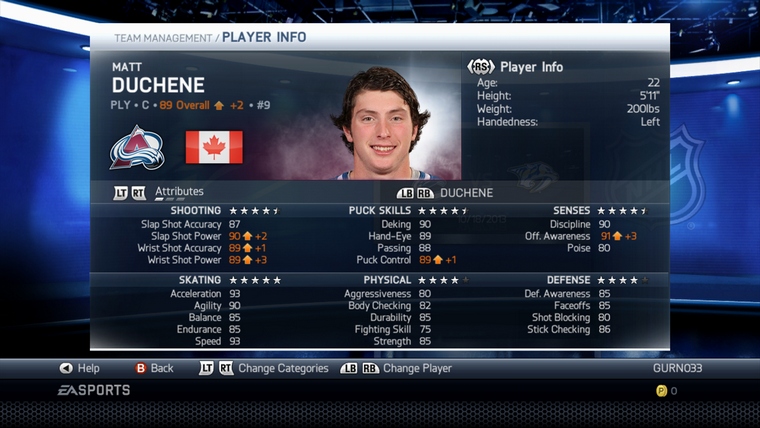 Hot Streak Players:
P.K Subban – Montreal Canadiens
Lars Eller – Montreal Canadiens
Carey Price – Montreal Canadiens
Joe Thornton – San Jose Sharks
Tomas Hertl – San Jose Sharks
Nathan MacKinnon – Colorado Avalanche
Matt Duchene – Colorado Avalanche
Semyon Varlamov – Colorado Avalanche
Mason Raymond – Toronto Maple Leafs
Cody Franson – Toronto Maple Leafs
Jason Garrison – Vancouver Canucks
Sean Monahan – Calgary Flames
Josh Harding – Minnesota Wild
Sidney Crosby – Pittsburgh Penguins
Ben Bishop – Tampa Bay Lightning
Martin St.Louis – Tampa Bay Lightning
Teddy Purcell – Tampa bay Lightning
Cold Streak Players:
Nail Yakupov – Edmonton Oilers
Devan Dubnyk – Edmonton Oilers
Ryan Nugent-Hopkins – Edmonton Oilers
Henrik Lundqvist – New York Rangers
Claude Giroux– Philadelphia Flyers
Jonathan Quick – LA Kings
Dan Girardi – New York Rangers
Jiri Tlusty – Carolina Hurricanes
Sergei Gonchar – Dallas Stars
Tyler Myers – Buffalo Sabres
NHL 14 is now available in stores. Pick up your copy today and experience Hockey Ultimate Team,NHL® Collision Physics, NHL 94 Anniversary mode and much more.
Stay in the conversation of all things NHL and follow us on Facebook and Twitter.
*Dynamic Ratings Updates will occur as and when made available. Online Connection Required.